Chinese Man Inserts 15 Needles Into Penis; Rushed to Hospital
Tap "ChinaWire" !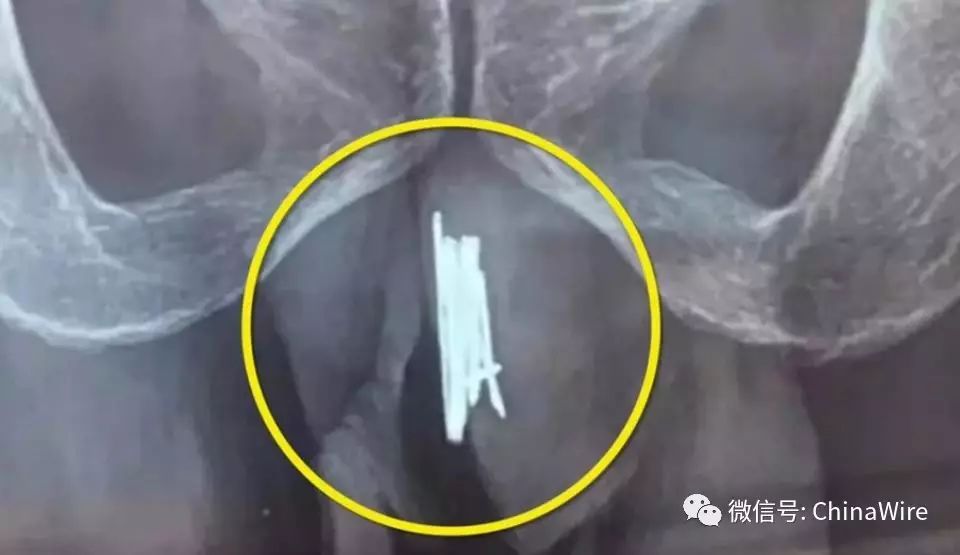 source: thehealthsite.com

In a bizarre case, a 35-year old Chinese man was wheeled into the emergency room in the Liaoning province on June 20 with 15 needles inserted into his genitals. Surprisingly, although he had been inserting the needles into his penis for over a year, it was only recently that he started feeling discomfort. He decided to seek medical intervention when he experienced acute pain and bleeding after urination.
According to a report, the man was admitted on the 20th of June to the general hospital in Shenyang Military Region in Shenyang, China. On being questioned, the man reportedly admitted to have inserted the needles into his penis himself. Doctors suspect that he did it for sadomasochistic sexual pleasure.
His x-ray reports show that the needles were inserted in his urethral region. Under normal circumstances, the act would have caused a lot of pain to any other person and may have found it difficult to carry out the piercing ritual. But the person admitted to have inserted the needles with the flat end or the pinhead up into his urethra. This explains how he might have managed to put 15 of those needles inside.
Urologists Dr Liu Long and Dr Cao Zhiqiang were the ones who carried out the difficult surgery, removing all the 15 pins out of his genitals. In an hour-and-a-half-long surgery, the doctors used a guide wire to carefully remove all the needles –some of which measured 10cms– out of the man's genitals.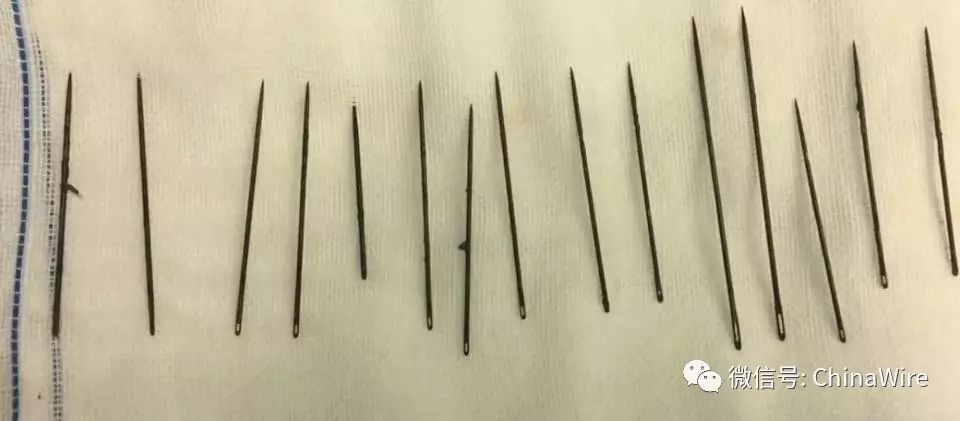 Surprisingly, for both the doctors, the case was nothing out of the ordinary. In the past, people were brought into the emergency room with things as bizarre as ball pen refills and thermometers inserted into the penis. However, he admits it was the first time someone attempted to do it with needles. The doctor suspects that it was a part of a strange sadomasochistic fetish, done by some people who have issues such as paraphilia.
Check out www.echinawire.com for more content!
---
Subscribe by scanning below QR codes to get started.


A convenient way for foreigners and Chinese to buy real foreign imported products while living in China. Stay with ShopWire as we expand our products range. You can use either WeChat wallet or PayPal to purchase our products!
---

ChinaWire is the largest English WeChat Official account in China with over 150k subscribers. We post articles related to china and around the world as well as a survival mandarin section to help foreigners improve their Chinese skills.
---

WorldWire is a diversified account which mainly publishes breaking world news, entertainment, lifestyle, culinary and sports news from around the world.
---

Shop在線 is the Chinese version of ShopWire mainly for Chinese Customers. You can also use it if you are a foreigner with great chinese skills or introduce it to your Chinese friends. We guarantee only real imported products are sold on our shop.