Chongqing Has a Road On Top of a 5 Story Building ( Video)
Tap "ChinaWire" !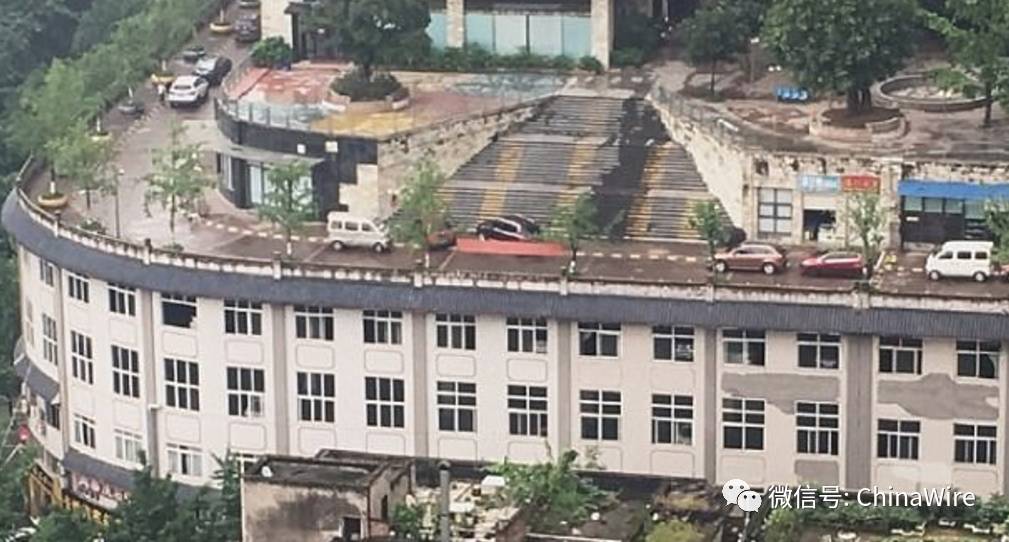 source: ndtv.com

Photos of an unusual road have gone viral on Chinese social media. Why? Because the road is on the rooftop of a 5-story building.

In an interesting take on urban planning, a building in the bustling Chinese city of Chongqing has a two-lane public road on its terrace, complete with trees lining the street and shops. The road runs around the entire complex which is situated in a hilly neighbourhood and built below ground level. The ground floor of the building houses several shops and the rest of the floors have a car parking.

Enjoy some more photos of the architectural marvel: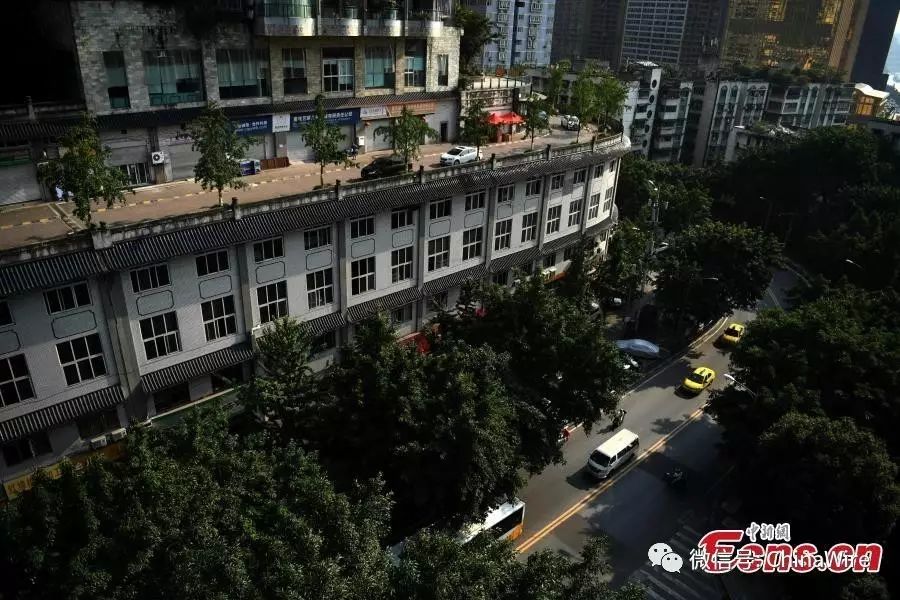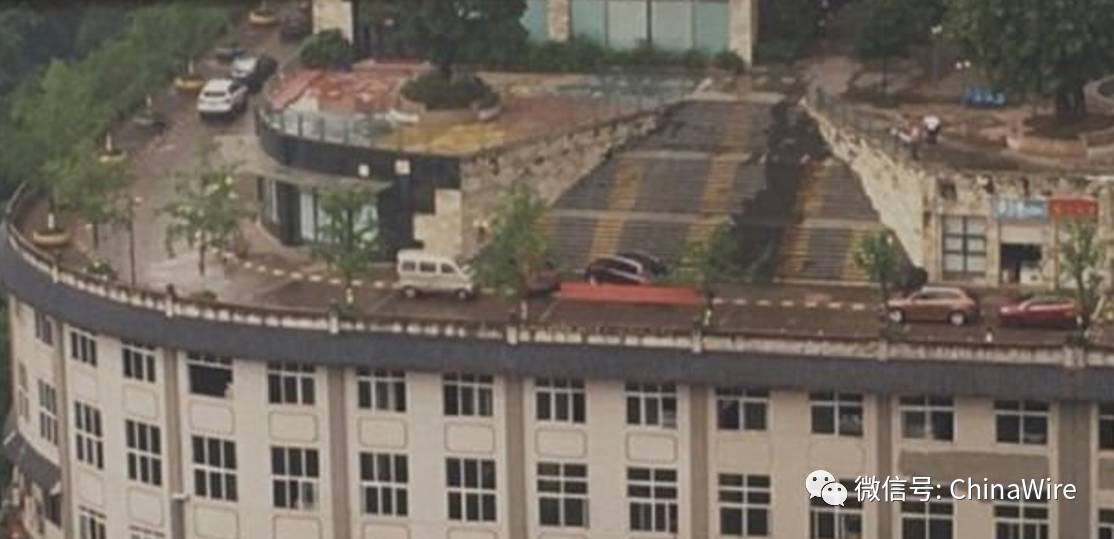 And if you're worried about the noise, special equipment blocks noise from vehicles on the road, reported Daily Mail.

Here's a video of the road:
The city of Chongqing has a population of 8.5 million and the city has often taken an uncommon and sometimes bizarre approach to urban space management. The city is famous for its mind-boggling flyovers and pedestrian bridges that go as high as 13 floors.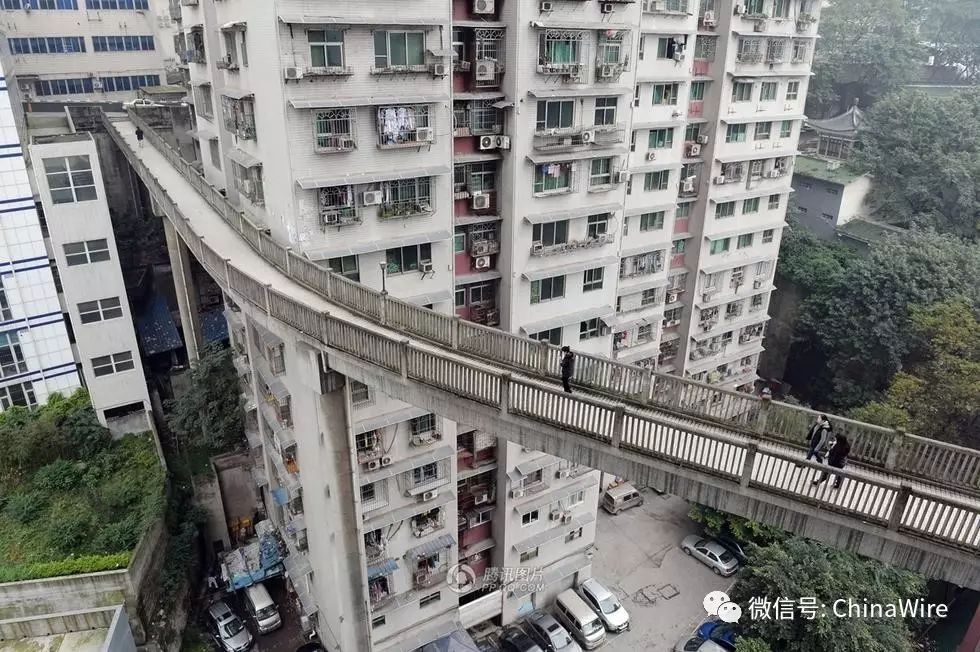 Chongqing is also home to the famous railway line that passes through a residential building.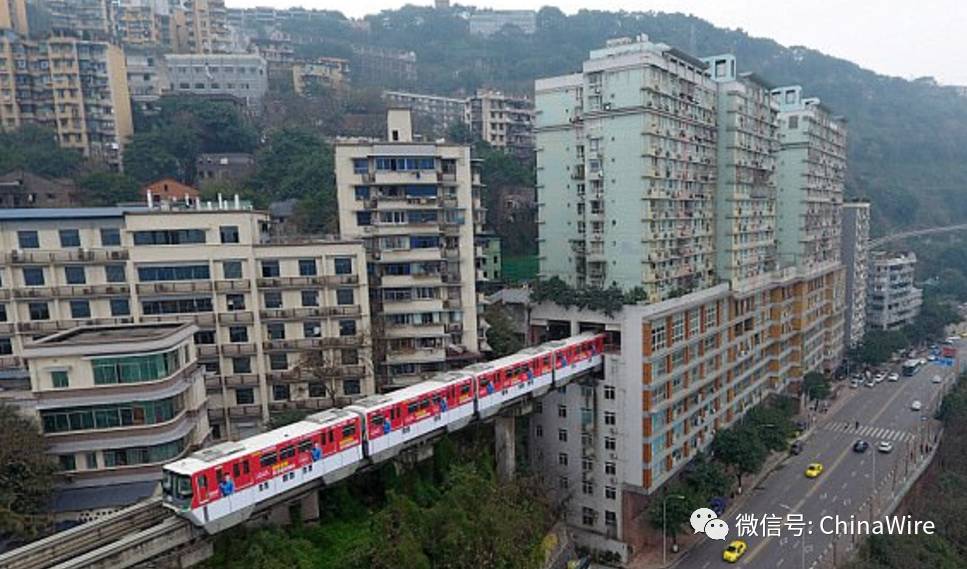 Check out www.echinawire.com for more content!
---
Subscribe by scanning below QR codes to get started.


A convenient way for foreigners and Chinese to buy real foreign imported products while living in China. Stay with ShopWire as we expand our products range. You can use either WeChat wallet or PayPal to purchase our products!
---

ChinaWire is the largest English WeChat Official account in China with over 150k subscribers. We post articles related to china and around the world as well as a survival mandarin section to help foreigners improve their Chinese skills.
---

WorldWire is a diversified account which mainly publishes breaking world news, entertainment, lifestyle, culinary and sports news from around the world.
---

Shop在線 is the Chinese version of ShopWire mainly for Chinese Customers. You can also use it if you are a foreigner with great chinese skills or introduce it to your Chinese friends. We guarantee only real imported products are sold on our shop.