Netflix's BoJack Horseman Gets Yanked After Two Days in China
Tap "ChinaWire" !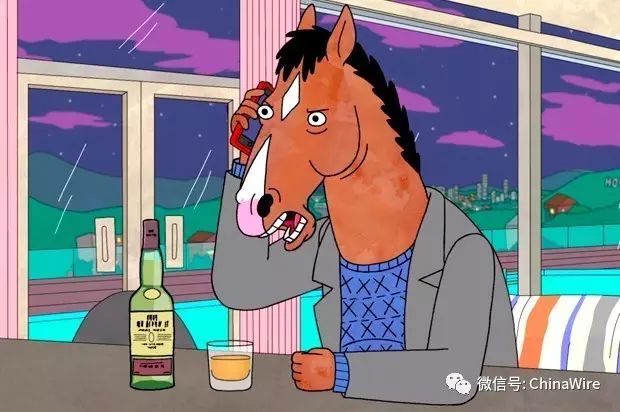 source: hollywoodreporter.com

Well, that didn't take long...
Just two days after launching on Chinese streaming video service iQiyi, Netflix's original animated comedy BoJack Horseman has already been removed.
In April, Netflix unveiled a landmark content licensing agreement with the Beijing-based streaming video company, the largest and most influential of its kind in China. A tacit acknowledgement of Netflix's inability to gain official permission to fully launch in China, the deal was at least expected to do some brand-building by making a portion of the U.S. streaming giant's original content library legally available in the world's most populous nation for the first time.
But at least in BoJack's case, any fanfare appears to have been premature. The edgy, colorful comedy, which stars a voice cast led by Will Arnett, Amy Sedaris and Alison Brie, always seemed like a challenging fit for China's highly regulated media market. Arnett stars as the title character, an alcoholic half-horse, half-man, living off the faded fame and fortune of a past career as a 1990s sitcom star.
A representative for iQiyi confirmed the removal and said the company would soon issue a statement of explanation.
China is the only major entertainment market in the world where Netflix has yet to make its service available. The iQiyi deal was expected to include high-quality dramas, animated series, documentaries and variety shows.
As of Tuesday evening local time, some Netflix originals were still available in China, such as Chef's Table and Making a Murderer. The Netflix content is understood to have launched in China on June 19. But on June 21, iQiyi users began reporting on social media that BoJack had mysteriously disappeared.
Check out www.echinawire.com for more content!
---
Subscribe by scanning below QR codes to get started.


A convenient way for foreigners and Chinese to buy real foreign imported products while living in China. Stay with ShopWire as we expand our products range. You can use either WeChat wallet or PayPal to purchase our products!
---

ChinaWire is the largest English WeChat Official account in China with over 150k subscribers. We post articles related to china and around the world as well as a survival mandarin section to help foreigners improve their Chinese skills.
---

WorldWire is a diversified account which mainly publishes breaking world news, entertainment, lifestyle, culinary and sports news from around the world.
---

Shop在線 is the Chinese version of ShopWire mainly for Chinese Customers. You can also use it if you are a foreigner with great chinese skills or introduce it to your Chinese friends. We guarantee only real imported products are sold on our shop.