Women Only Carriages Introduced in Guangzhou's Subway
Tap "ChinaWire" !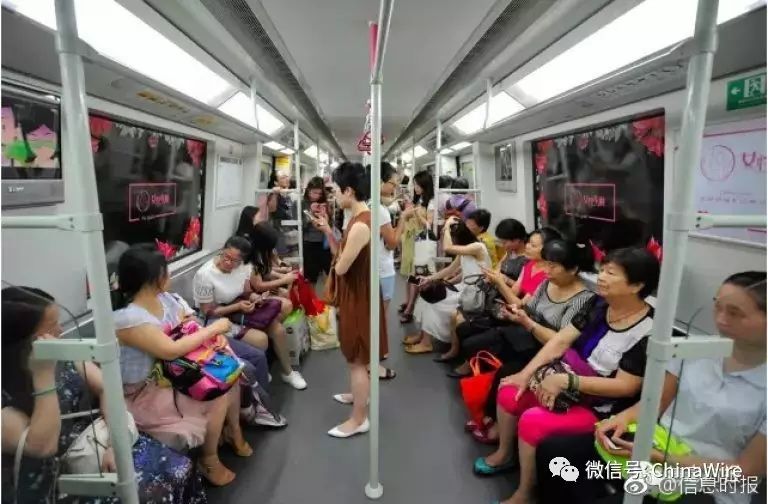 source: mothership.sg

At 7.30am yesterday morning, a "women-only train carriage" initiative begun its official operation in Guangzhou.
With train carriages all adorned in pink and red flowers, the initiative is set out to operate only on weekdays from 7.30am to 9.30am, and from 5.00pm to 7.00pm. Public holidays are excluded.
Normal operations for these train carriages will resume during the rest of the times for both genders.
Currently, the service is only extended to one carriage of a particular train line in the Guangzhou Metro. The two-way train line service will have one carriage each solely for female passengers.
There are no barriers between this "priority carriage" and the other carriages.
According to the official website of the Guangzhou Metro, the aim of the initiative is to promote a civilised culture among the Chinese, and especially to bring about respect and considerateness towards the female gender.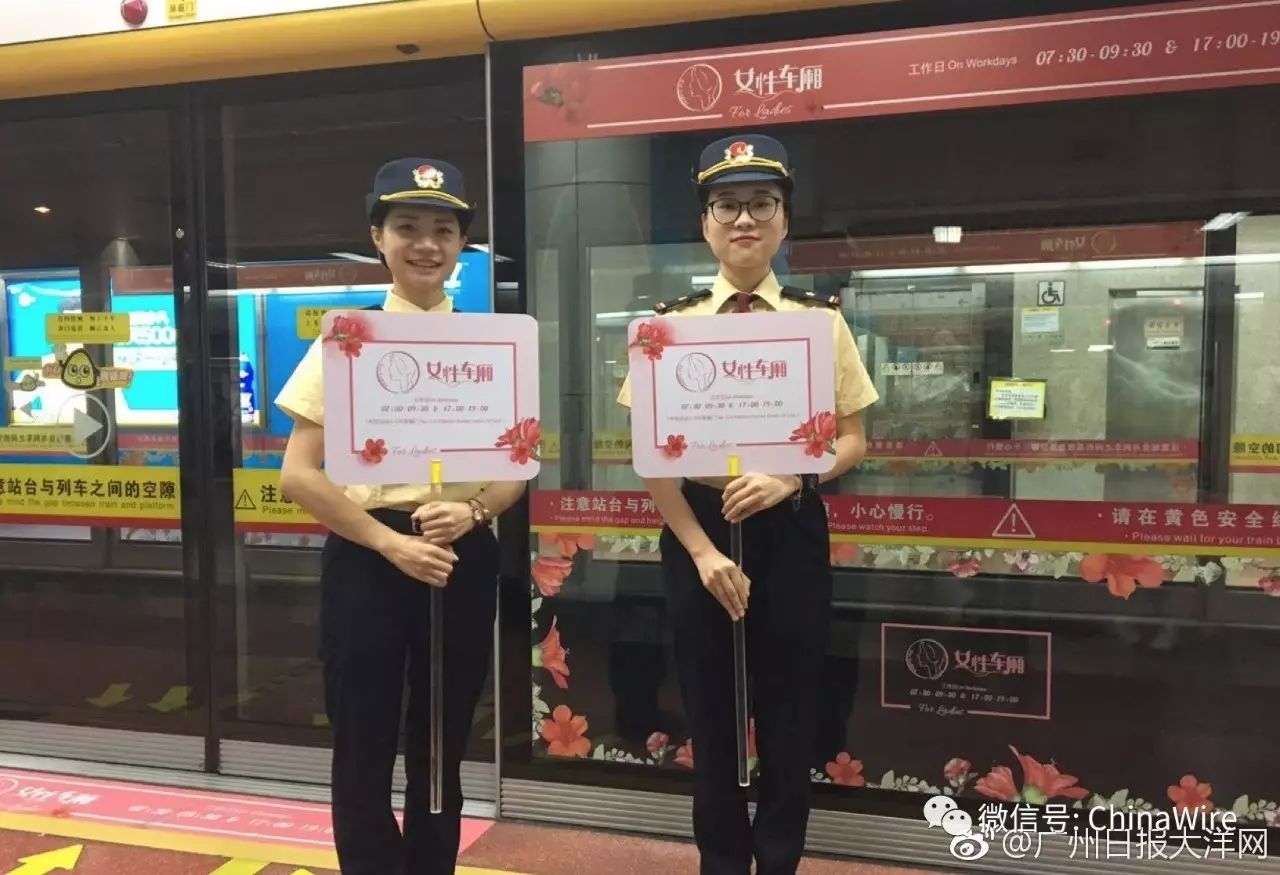 Holding big banners with the words, "For Ladies", in the morning, train operators of the special service ushered in the crowds to the carriages according to gender.
But such ushering from train operators isn't going to be long-term.
As stated on the Guangzhou Metro's official notice, train operators will no longer do the ushering after the initiation phase is over, but instead, it will only carry out passive instructing with notices, labels, signs, and internal broadcasting on the platforms.
In Shenzhen, the same initiative has already started two days ago for four train lines of the Shenzhen Metro.
According to East Day News, 70 percent of 2,000 netizens surveyed were pleased with the initiative as implemented in Shenzhen.
Some 40 percent of the surveyed also agreed that this could "prevent sexual harassment" and "ensure convenience for pregnant ladies and those with children".
For both the Shenzhen and Guangzhou Metros, there is currently no official statement or comment made on whether male children were allowed on the carriages, and what the maximum age of these male children should be before they are disallowed from entering.
But things didn't go fully as planned.
Netizens have reported that upon boarding the carriages during the designated female-only hours, they were stunned to see that there were males onboard these special carriages.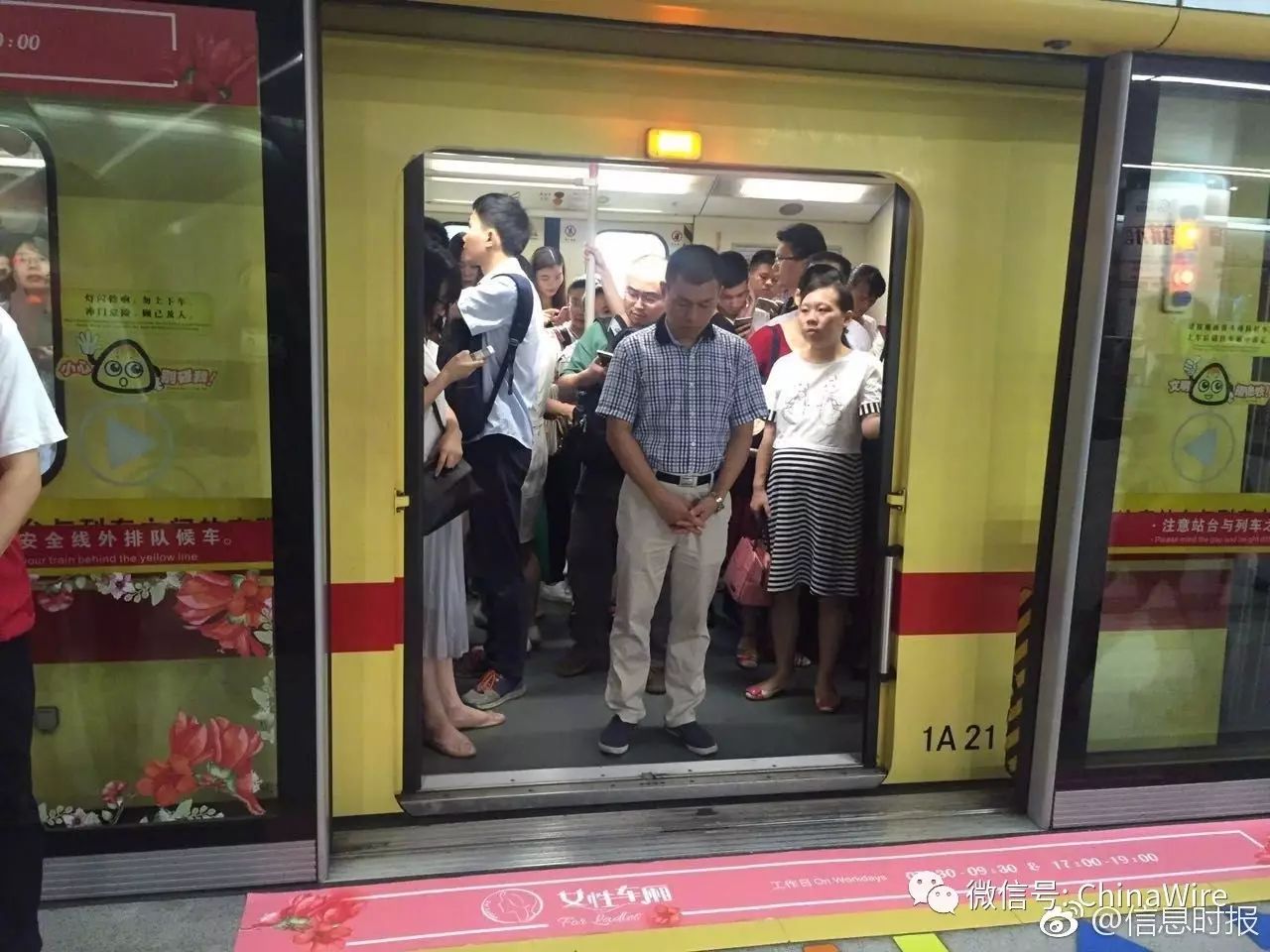 The reasons given? They were either "unaware" of the initiative, or they felt that this initiative had resulted in "overcrowding" in other carriages.
Check out www.echinawire.com for more content!
---
Subscribe by scanning below QR codes to get started.


A convenient way for foreigners and Chinese to buy real foreign imported products while living in China. Stay with ShopWire as we expand our products range. You can use either WeChat wallet or PayPal to purchase our products!
---

ChinaWire is the largest English WeChat Official account in China with over 150k subscribers. We post articles related to china and around the world as well as a survival mandarin section to help foreigners improve their Chinese skills.
---

WorldWire is a diversified account which mainly publishes breaking world news, entertainment, lifestyle, culinary and sports news from around the world.
---

Shop在線 is the Chinese version of ShopWire mainly for Chinese Customers. You can also use it if you are a foreigner with great chinese skills or introduce it to your Chinese friends. We guarantee only real imported products are sold on our shop.