Baidu Chief Under Investigation for Driverless Car Stunt
Tap "ChinaWire" !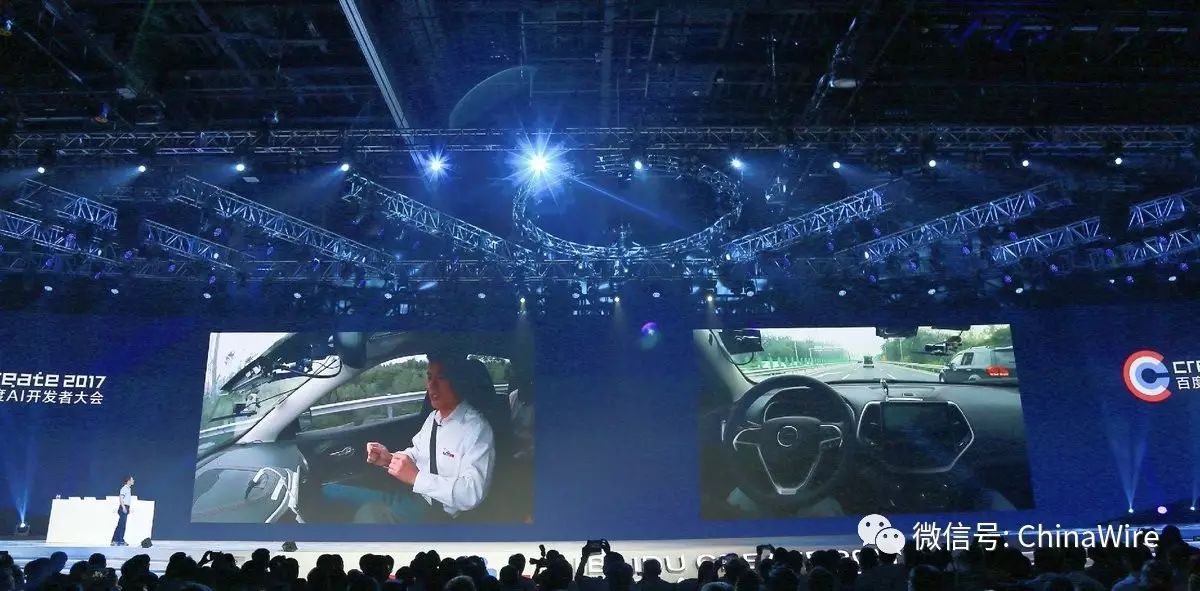 source: theverge.com

This week, the CEO of China's biggest search engine took one of the company's self-driving cars to a technology conference, all while live-streaming the experience to the people in attendance. Now he's reportedly under investigation by the local police, because self-driving cars aren't yet allowed on the public roads he was traveling on.
Video pulled from the live stream of the conference shows Robin Li, CEO of Baidu, riding in the passenger seat of a modified Jeep Cherokee on Beijing's 5th Ring Road. Another person, presumably a Baidu employee, is sitting in the driver's seat with his hands off the wheel. Li spends about a minute speaking with a presenter onstage at the conference as the SUV drifts between lanes.
It was a brief, unspectacular demonstration of Baidu's progress toward its own goal of creating a fully autonomous car by 2019 and mass production by 2021. Baidu also announced a new self-driving technology platform at the conference built on partnerships with major automakers and technology companies.
The problem is the Chinese government banned the testing of self-driving cars on public roads in 2016 as it figures out how to approach the new technology. With that in mind, Li's demo is like if Sundar Pichai rode one of Waymo's self-driving cars to Google I/O, but purposely plotted a course through the states that don't allow them yet. Or, for a more real parallel, it echoes former Uber CEO Travis Kalanick's decision to release self-driving SUVs onto the roads of San Francisco without the proper permits.
Beijing's Traffic Management Bureau said the stunt "will be investigated and dealt with according to the law," according to CNN. It's unclear exactly what kind of punishment could be meted out, though. While the government may have banned the testing of self-driving cars, it has still not established any regulations regarding them.
Check out www.echinawire.com for more content!
---
Subscribe by scanning below QR codes to get started.


A convenient way for foreigners and Chinese to buy real foreign imported products while living in China. Stay with ShopWire as we expand our products range. You can use either WeChat wallet or PayPal to purchase our products!
---
ChinaWire is the largest English WeChat Official account in China with over 150k subscribers. We post articles related to china and around the world as well as a survival mandarin section to help foreigners improve their Chinese skills.
---
WorldWire is a diversified account which mainly publishes breaking world news, entertainment, lifestyle, culinary and sports news from around the world.
---

Shop在線 is the Chinese version of ShopWire mainly for Chinese Customers. You can also use it if you are a foreigner with great chinese skills or introduce it to your Chinese friends. We guarantee only real imported products are sold on our shop.