Shocking Pics of a Starving Bear in Chinese Zoo Spur Outrage
Tap "ChinaWire" !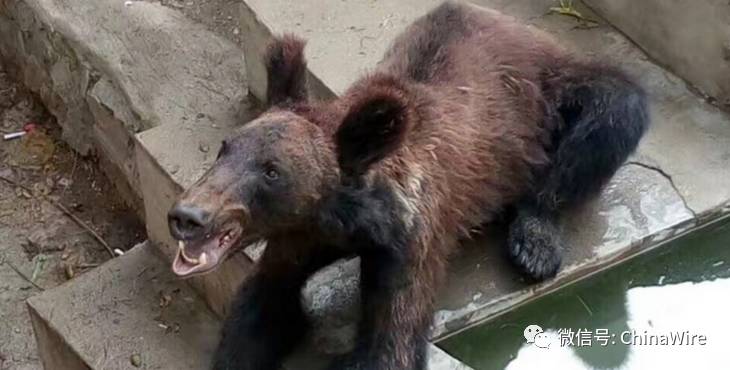 source: holidogtimes.com

At the end of June, photos of an emaciated bear started to circulate on Weibo, a Chinese social media site. The animal, trapped in a tiny enclosure in the Xinxiang People's Park, a zoo in Henan province in the center of China, looked like she was at death's door.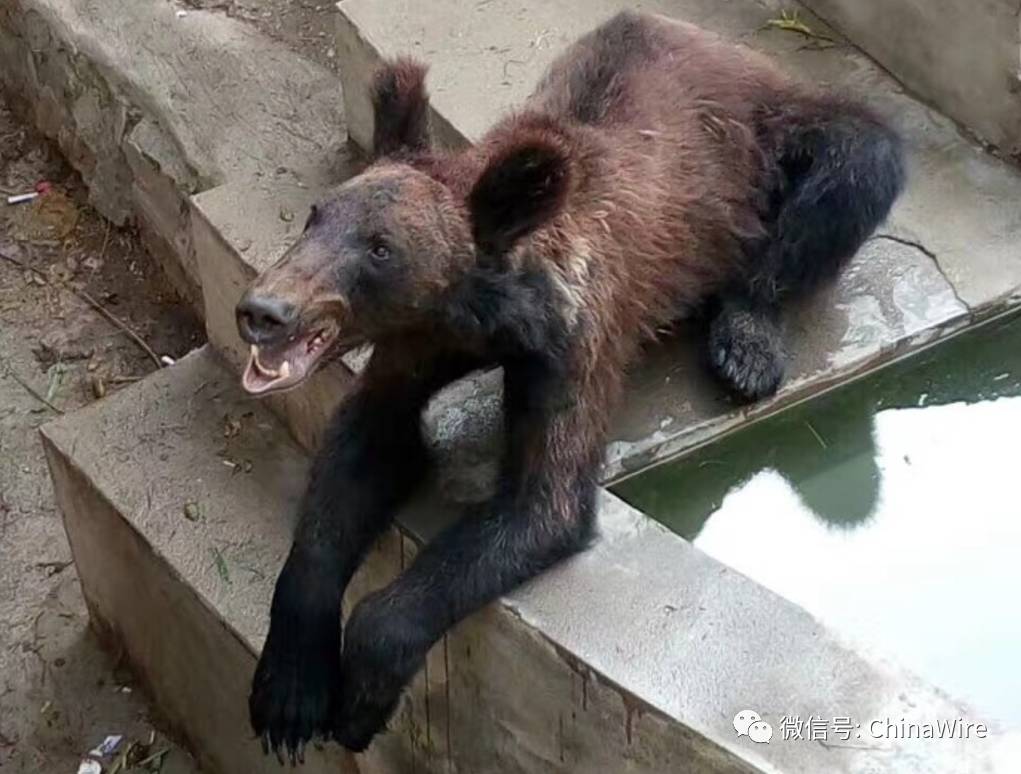 One of the zoo's visitors, who shared photos he had taken, was outraged by the bear's treatment:
A bear in the Henan province Xinxiang People's Park zoo – it's skin and bones, looks so sad, was it abused? Or hungry? Should we be showing kids bears like this? Is there anyone who can save them?
The park directors quickly sought to justify themselves on social media:
The brown bear is just over one year old – it is going through a phase when its skeleton is growing rapidly, it won't retain fat like fully-grown bears do. Besides, it is shedding season – the bears will shed their thick fur to help them get through the hot summer, therefore they will look thin.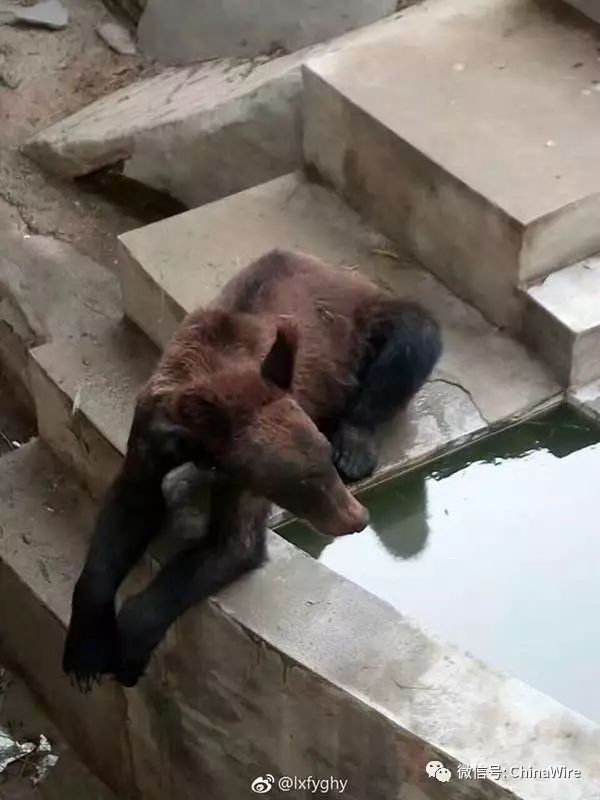 While the zoo tried to minimize the damage, animal rights groups challenged their explanations. As Peter Li, a Chinese specialist for Humane Society International, explains on the Hong Kong Free Press website:
Several problems could be the contributing factors: deprivation of foods in terms of the right amount or the right kind. Health problems could be another one. Xinxiang People's Park has long been exposed for its total lack of expertise and welfare awareness for the animals… Displaying abused animals is sending a wrong message to the visitors that we humans can do anything to nonhuman animals.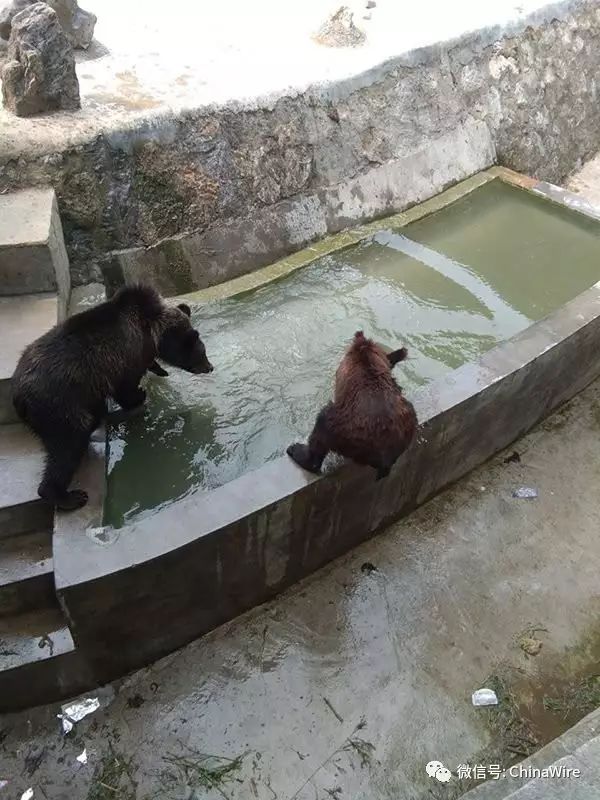 The bear, along with another, was recently transferred from another zoo, which could explain why it looks so malnourished. However, many have criticized the zoo's decision to welcome the two when they lack the space and the means to care for them.
While some zoos may be educational and informative, animals were not put on this earth to be trapped in small enclosures for humans to look at and take selfies with.
They deserve to be in the wild, enjoying their freedom and not suffering cramped and terrible living conditions for the sake of visitors.
Check out www.echinawire.com for more content!
---
Subscribe by scanning below QR codes to get started.


A convenient way for foreigners and Chinese to buy real foreign imported products while living in China. Stay with ShopWire as we expand our products range. You can use either WeChat wallet or PayPal to purchase our products!
---
ChinaWire is the largest English WeChat Official account in China with over 150k subscribers. We post articles related to china and around the world as well as a survival mandarin section to help foreigners improve their Chinese skills.
---
WorldWire is a diversified account which mainly publishes breaking world news, entertainment, lifestyle, culinary and sports news from around the world.
---

Shop在線 is the Chinese version of ShopWire mainly for Chinese Customers. You can also use it if you are a foreigner with great chinese skills or introduce it to your Chinese friends. We guarantee only real imported products are sold on our shop.