Purple Haze Now Purple Isle, Complete w/ Cocktails at Purple Bar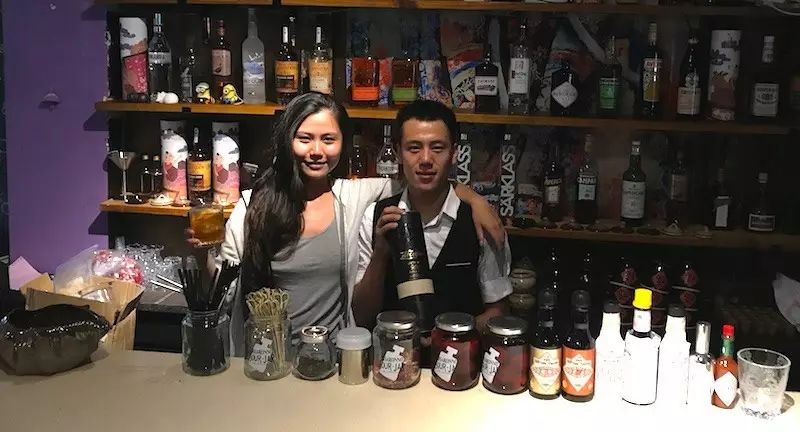 What better way to stave off the fiery spice of Thai cuisine than knocking back a cool, boozy cocktail? That's the thinking behind Purple Bar, an excellent new cocktail joint that shares the space with Purple Isle, a Sanlitun stalwart for affordable Thai food.

Formerly known as Purple Haze, the recently rebranded venue's drinks menu is one of the freshest entries of 2017. Chalk that up to the cheap prices (around RMB 50-70 per glass), generous pours and,all, the creativity of the mixes. None of this should come as a surprise given that the menu was created by Lin Bai (picturedwith bartender Xiao Hai), a very promising up-and-coming bartender who got her start with cocktail veteran Douglas Williams at the now closed (but rumored to soon return) Bottle Boot and Cigar (BBC). Bai since went on to cofound The Crib last fall with Hsu Li (of FatFace Catering and Smokeyard).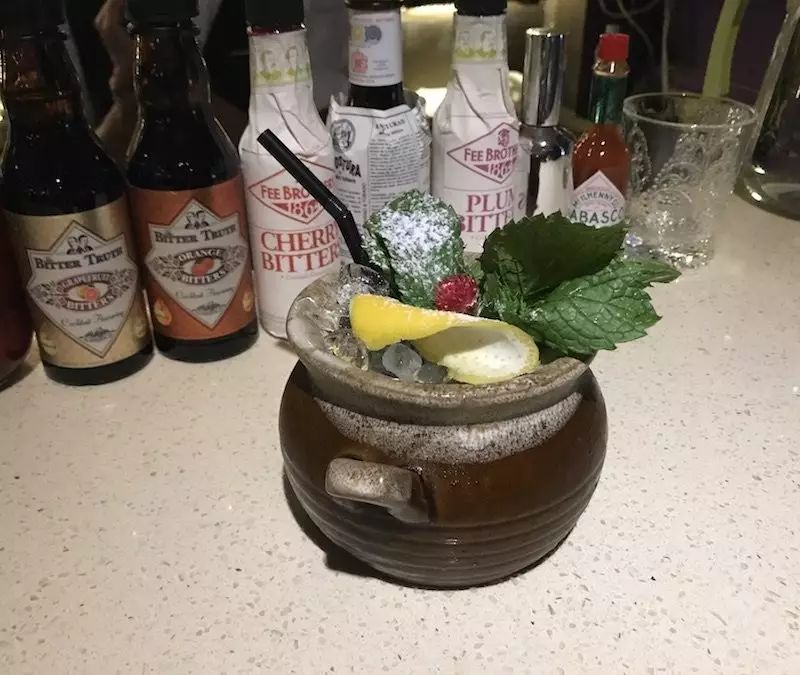 The Li Bai cocktail


Bai's professionalism was evident from the first sip of our Li Bai cocktail (RMB 65). Made with her very own Gold Yunnan tea-infused vodka, as well as gin, tequila, silver rum, lime and lemon juices, pineapple, cherry, an aromatic and tantalizing sour Italian liqueur called maraschino, and elderflower syrup. It had a dynamically sweet and sour flavor, its Yunnan tea gave it an exotic twist, and the combination was crafted just carefully enough to make it go down smooth, despite its abundant amount of alcohol (slurp this one carefully). It's served in a traditional Chinese clay pot, giving it a tropical vibe that aptly suits its Yunnanese ingredients and the Purple Isle's Thai food and ambiance.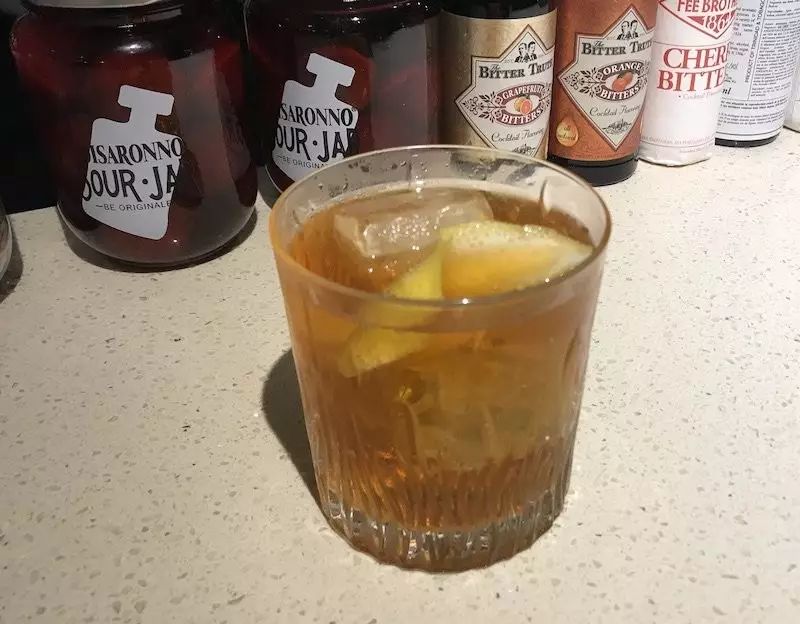 The Kwai Feh cocktail


Meanwhile, the Kwai Feh (RMB 50) proved to be a fitting counterpoint to the Li Bai. This drier, fizzier, and more bitter drink wowed us with its distinctively strong flavor, a product of its greater heaping of Golden Yunnan tea. It'll quench your thirst almost instantly during these steamy summer days, and serves as an excellent foil for the equally hot Thai dishes served up at Purple Isle.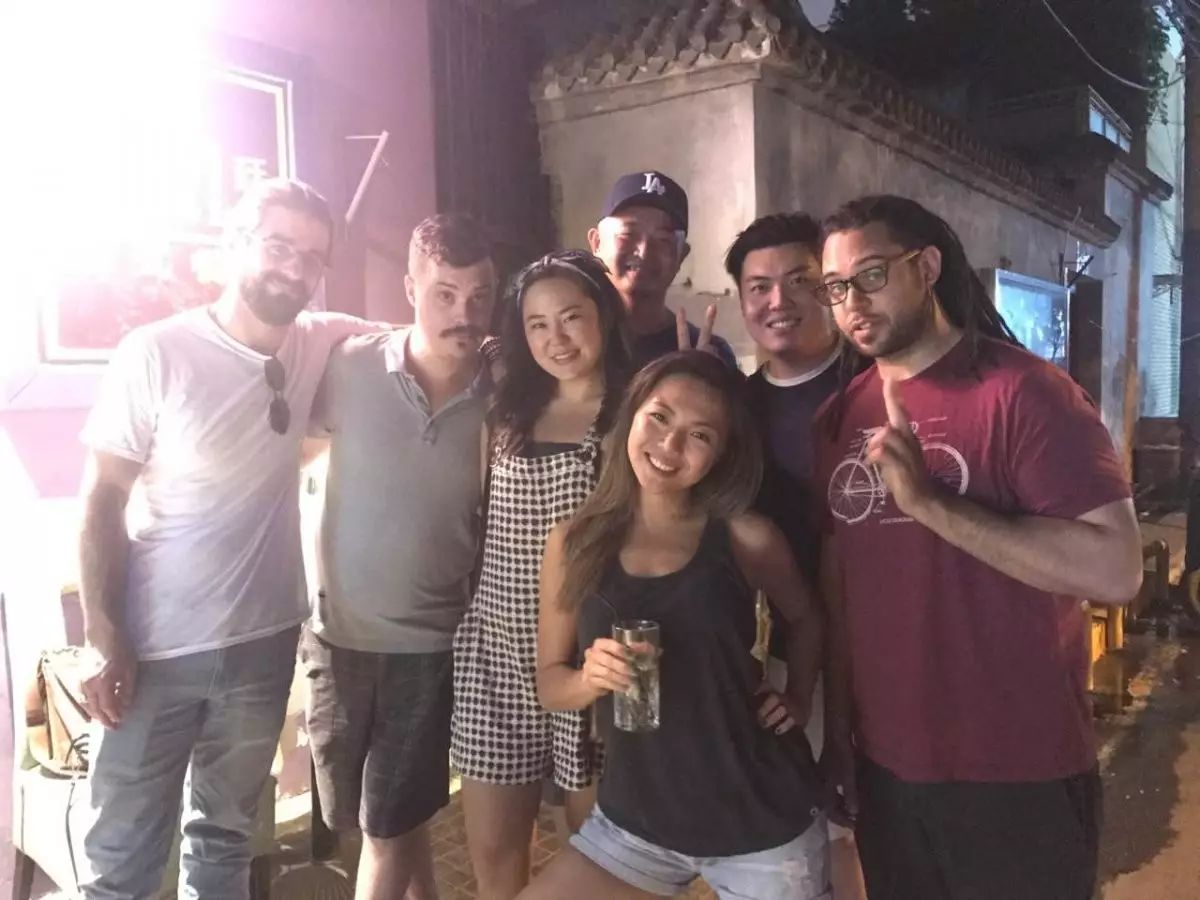 Friends gather for the bar's opening party late last month


Other highlights on the 20-odd cocktail menu also include the Fu Thai (RMB 50; made with gin, craft lemongrass lychee syrup; fresh lime juice and mint); the Monkey King (also RMB 50 and comprised of silver rum, peach fennel infused syrup, lemon juice and basil); the Final (RMB 60; featuring bourbon, sweet vermouth, clove, grapefruit and orange bitters, and Cointreau triple sec orange-flavored liqueur), and the Mojito George (RMB 45, named after Bai's friend who steadfastly orders mojitos wherever he goes, and made with silver rum, lime juice, a simple syrup and mint).


The deep fried shrimp cakes


These drinks go down well with many of Purple Isle's mainstay dishes, such as the gobsmackingly good hot chicken green curry (RMB 52), the prawn-rife tom yum seafood soup (RMB 40 for a small, or RMB 58 for a large), and especially the cushy deep-fried shrimp cakes (which double quite well as a bar snack; RMB 58).

In short, there's plenty of exotic and intoxicating flavors to be had at both Purple Isle and Purple Bar, amounting to an impressive upgrade on an old favorite that should not only help reinvigorate it, but also stretch on its longevity for many more years to come.

Photos: Kyle Mullin, courtesy of Purple Bar

---
Top Stories This Week:
Road Construction to Close 3rd Ring Road This Summer

Beijing is the Worst City in the World to Be Gay

Streetcars Return to Beijing After Half-Decade Absence
Beijingers Are Buzzing About:

These Are the Top 12 Beijing Burgers You Need to Eat

Where to Take Your Parents for Hutong Dining

Notorious Misogynist and Homophobe Chris Brown in BJ, Sep 30