Chinese Scientists Successfully Clone a Dog
Tap "ChinaWire" !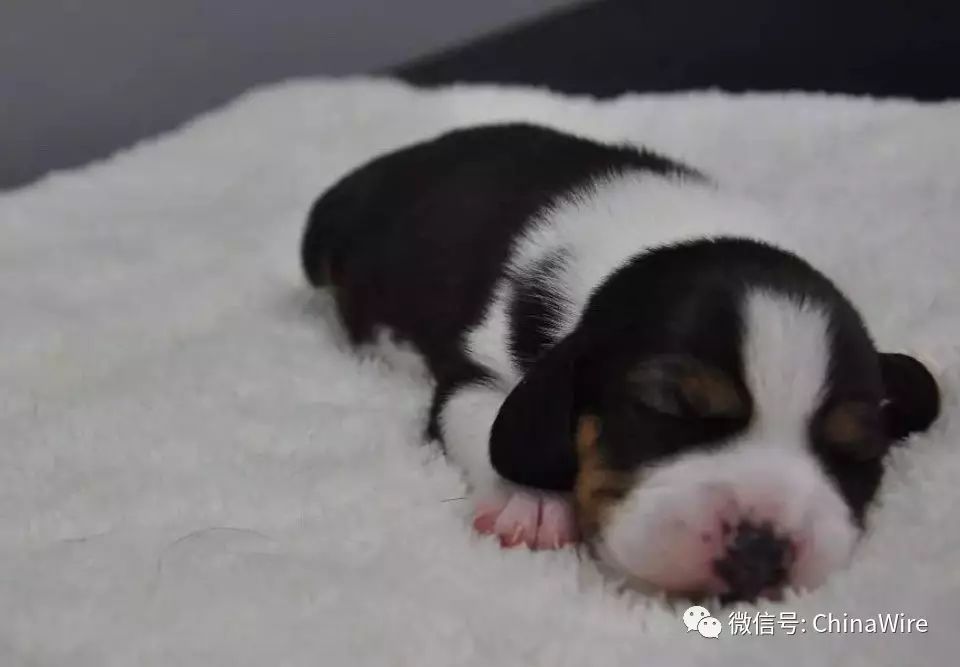 source: thesun.co.uk

SCIENTISTS claim to have cloned this sleepy puppy from a genetically modified dog.
The dog is called Long Long and is expected to be one of the first in a line of "super dogs" which could be modified to become stronger, faster – or even cuter.
Experts at Sino Gene, a biotech company based in Beijing made the bold claim after showing Long Long to the world.
They said it is the first of his kind because it has been cloned from a genetically modified parent.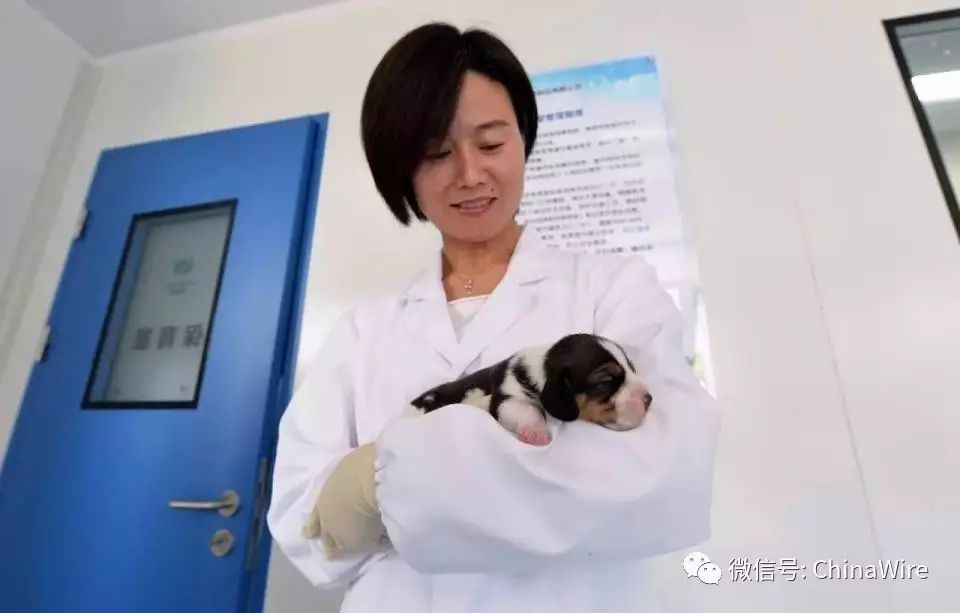 The pup arrived in late May in a Sino Gene lab, exactly where her dad was born in December last year.
"This is a breakthrough, marking China as only the second country in the world to independently master dog-somatic clone technology, after South Korea," Lai Liangxue, a researcher of Guangzhou Institute of biological medicine and health told China Plus.
"With this technology, by selecting a certain gene of the dog, we can breed an animal with more muscles, better sense of smell and stronger running ability, which is good for hunting and police applications," added Liangxue.
He further suggested that the gene-edited technology could be commercialised and further applied to breed model dogs with diseases such as autism and diabetes.
The scientist has already created the world's first gene-edited dogs. beagles named Hercules and Tiangou.
They double the amount of muscle mass of a typical dog of its breed by deleting a gene called myostatin.
The dogs have "more muscles and are expected to have stronger running ability, which is good for hunting, police (military) applications," Lai told the MIT review back in 2015.
Check out www.echinawire.com for more content!
---
Subscribe by scanning below QR codes to get started.


A convenient way for foreigners and Chinese to buy real foreign imported products while living in China. Stay with ShopWire as we expand our products range. You can use either WeChat wallet or PayPal to purchase our products!
---
ChinaWire is the largest English WeChat Official account in China with over 150k subscribers. We post articles related to china and around the world as well as a survival mandarin section to help foreigners improve their Chinese skills.
---
WorldWire is a diversified account which mainly publishes breaking world news, entertainment, lifestyle, culinary and sports news from around the world.
---

Shop在線 is the Chinese version of ShopWire mainly for Chinese Customers. You can also use it if you are a foreigner with great chinese skills or introduce it to your Chinese friends. We guarantee only real imported products are sold on our shop.