Woman in China Faints After Breaking $44,000 Bracelet (Video)
Tap "ChinaWire" !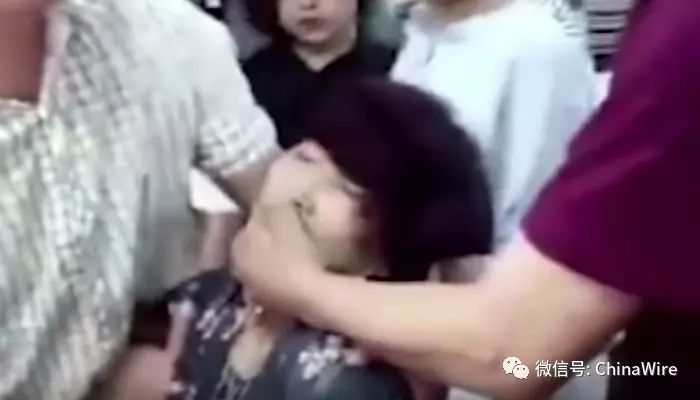 source: inquirer.net

Turns out, the 'you break it you buy it' sign in stores is not just a friendly reminder to be careful while handling merchandise. A woman in China learnt this lesson in consumer liability the hard way when she was forced to foot the bill for a $44,000 (300,000 rmb) jade bracelet she accidentally dropped and broke in a jewellery store in China's Yunnan province.
The woman was trying on the jade bracelet at a store and then decided to inquire about its price, while still wearing it. The astronomical figure induced a panic attack and she hastily attempted to take it off. But, in her haste, she dropped it, breaking it into two pieces, according to Daily Mail.
The realisation of the impending payment proved to be too overwhelming for her as, moments later, she fainted.
According to a report in NDTV, the woman was taken to a nearby hospital where she recovered. "She fainted because of the shock, but fortunately she is fine after having emergency treatment in hospital," said Lin Wei, one of the shop's owners.
Considering the financial conditions of the woman, the shop owners negotiated a compensated price. According to a Shanghaiist report, the woman's family agreed to pay 70,000 yuan for the bracelet, though many on the internet argued that the jewellery item's price was bloated and was not even worth that much.
Check out www.echinawire.com for more content!
---
Subscribe by scanning below QR codes to get started.


A convenient way for foreigners and Chinese to buy real foreign imported products while living in China. Stay with ShopWire as we expand our products range. You can use either WeChat wallet or PayPal to purchase our products!
---
ChinaWire is the largest English WeChat Official account in China with over 150k subscribers. We post articles related to china and around the world as well as a survival mandarin section to help foreigners improve their Chinese skills.
---

WorldWire is a diversified account which mainly publishes breaking world news, entertainment, lifestyle, culinary and sports news from around the world.
---

Shop在線 is the Chinese version of ShopWire mainly for Chinese Customers. You can also use it if you are a foreigner with great chinese skills or introduce it to your Chinese friends. We guarantee only real imported products are sold on our shop.