Giant "Fossil Wall" Discovered in China
Tap "ChinaWire" !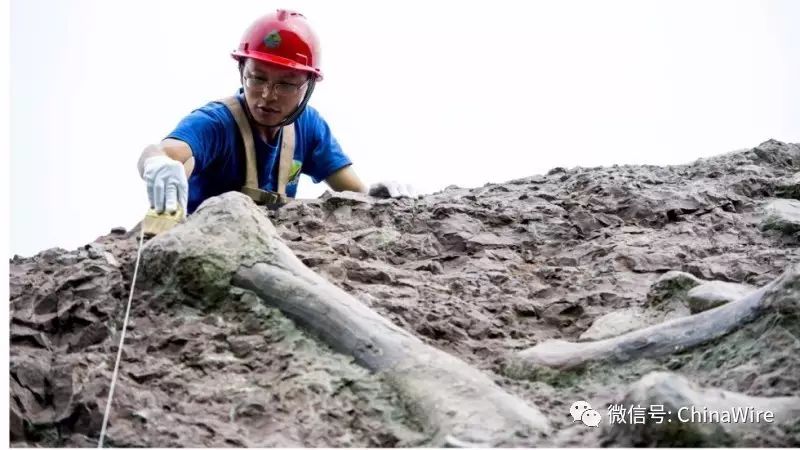 source: dailygalaxy.com

A startling find may conceal specimens that could reveal much about evolutionary history of Jurassic era. Palaeontologists in southwest China who unearthed possibly the world's largest fossil wall of Jurassic-era dinosaurs are hopeful that the discovery can shed new light on the creatures' evolutionary history, Chinese media reported. The 150-meter-long fossil wall, two meters deep and eight meters high will help fill a void of research on dinosaurs' evolutionary history.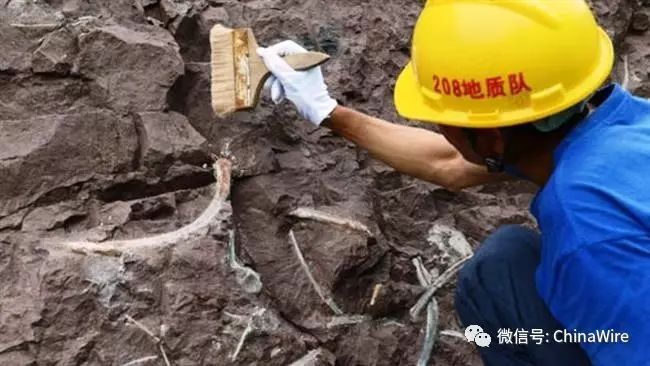 The unearthed fossils belong to at least five dinosaur categories, such as ornithopods, sauropods and stegosaurs, and date back to the Jurassic period, according to researcher Xu Xing with the Institute of Vertebrate Paleontology and Paleoanthropology of the Chinese Academy of Sciences. Many fossils at Pu'an belong to the middle Jurassic period and dinosaur fossils from that time are scarce worldwide, Xu said. "The Jurassic 'wall' at Pu'an is the largest in the world."
The Chongqing government has earmarked more than 17 million yuan (2.5 million U.S. dollars) for protection and excavation of the site. The fossils were discovered in Puan township, Yunyang county in the Municipality of Chongqing after a local farmer first came up them by accident in January 2015 and later reported them to authorities.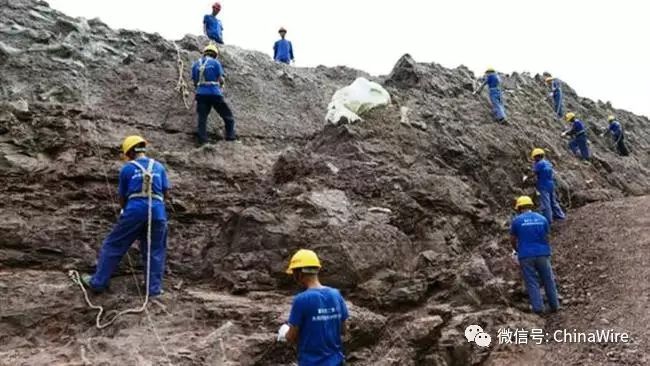 The site was more than 160 million years old and most of the fossils could trace back to the mid-Jurassic period, which is a breakthrough in dinosaur research as good archaeological records from the period are scarce world wide, according to Xu.
Xu said these dinosaurs might have lived along river banks and died during natural disasters. As the rivers bearing their remains slowly merged into larger lakes, the bones gradually were preserved as fossils over millions of years.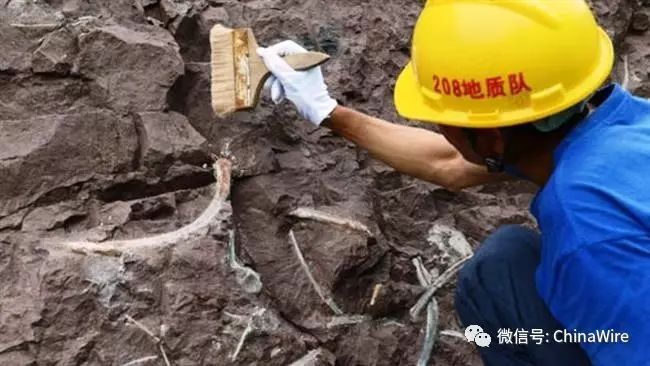 Researchers excavate a dinosaur fossil. More than 5,000 fossils have been excavated from the site, and many more a believed to awaiting discovery. Photo: Xinhua The researchers believe that more dinosaur fossils might be found at least 20 metres beneath the fossil wall.
The next stage in the research was to find out whether the fossils belonged to already known species are were new types, the report said.
Local residents of Yunyang county apparently have a long history of discovering dinosaurs fossils in the past. Many towns and villages include in their name the word "long" which means "dinosaur" or "dragon".
Check out www.echinawire.com for more content!
---
Subscribe by scanning below QR codes to get started.


A convenient way for foreigners and Chinese to buy real foreign imported products while living in China. Stay with ShopWire as we expand our products range. You can use either WeChat wallet or PayPal to purchase our products!
---
ChinaWire is the largest English WeChat Official account in China with over 150k subscribers. We post articles related to china and around the world as well as a survival mandarin section to help foreigners improve their Chinese skills.
---

WorldWire is a diversified account which mainly publishes breaking world news, entertainment, lifestyle, culinary and sports news from around the world.
---

Shop在線 is the Chinese version of ShopWire mainly for Chinese Customers. You can also use it if you are a foreigner with great chinese skills or introduce it to your Chinese friends. We guarantee only real imported products are sold on our shop.