Boy Steals Bus and Goes Joyriding in Guangzhou (Video)
Tap "ChinaWire" !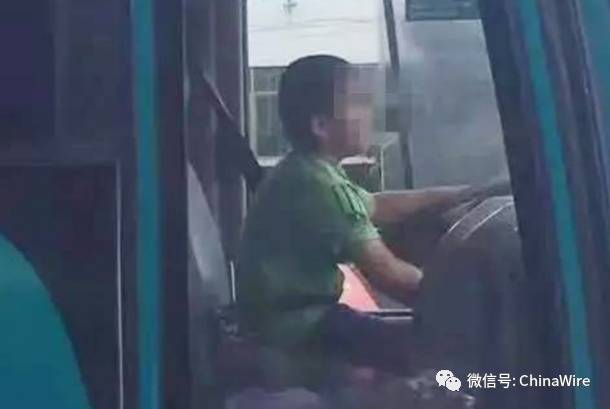 source: inquirer.net

A nine-year-old from China got to live the dream of most boys his age: the dream of driving their own vehicle. However, his feat proved to have legal consequences.
The youngster caused quite a commotion at the streets of Guangzhou last week, when he stole a public utility bus and drove it for 10 kilometers in open traffic.
According to the Southern Metropolis Daily, the unidentified boy drove for over 40 minutes and was only intercepted by authorities close to a local college.
The kid reportedly took over an unattended bus from a terminal in the Zengcheng district of Guangzhou, the capital of southern China's Guangdong province.
Footage shot by a concerned citizen showed the boy taking over the wheels of the bus, as it traversed to the main road. Several commuters witnessed the boy driving solo and immediately called up the police.
Luckily, they were able to apprehend the young driver before he caused an accident or traffic congestion.
Meanwhile, the operators of the stolen vehicle, Guangzhou Yueyun Bus Co., said the boy had a history of delinquency and previously stole mobile phones and wallets on multiple occasions.
The company also credited the vehicle's global positioning system (GPS) for keeping track of the youngster's whereabouts.
Check out www.echinawire.com for more content!
---
Subscribe by scanning below QR codes to get started.


A convenient way for foreigners and Chinese to buy real foreign imported products while living in China. Stay with ShopWire as we expand our products range. You can use either WeChat wallet or PayPal to purchase our products!
---
ChinaWire is the largest English WeChat Official account in China with over 150k subscribers. We post articles related to china and around the world as well as a survival mandarin section to help foreigners improve their Chinese skills.
---
WorldWire is a diversified account which mainly publishes breaking world news, entertainment, lifestyle, culinary and sports news from around the world.
---

Shop在線 is the Chinese version of ShopWire mainly for Chinese Customers. You can also use it if you are a foreigner with great chinese skills or introduce it to your Chinese friends. We guarantee only real imported products are sold on our shop.