Wild Infinity Mirror Sculpture in China
Tap "ChinaWire" !

source: creativeboom.com

This impressive structure is the first permanent artwork in China by Paris-based Arnaud Lapierre – the artist behind the iconic installation Ring for Place Vendôme, realised on the occasion of FIAC 2011.
Ring - Chain, created in collaboration with international studio UAP, provides an iconic centrepiece to the entrance of the Hall of the Moon, Ruihong Tiandi – a landmark commercial development in Ruihong Xin Cheng, the largest international mixed-use development within Shanghai's 'golden triangle'.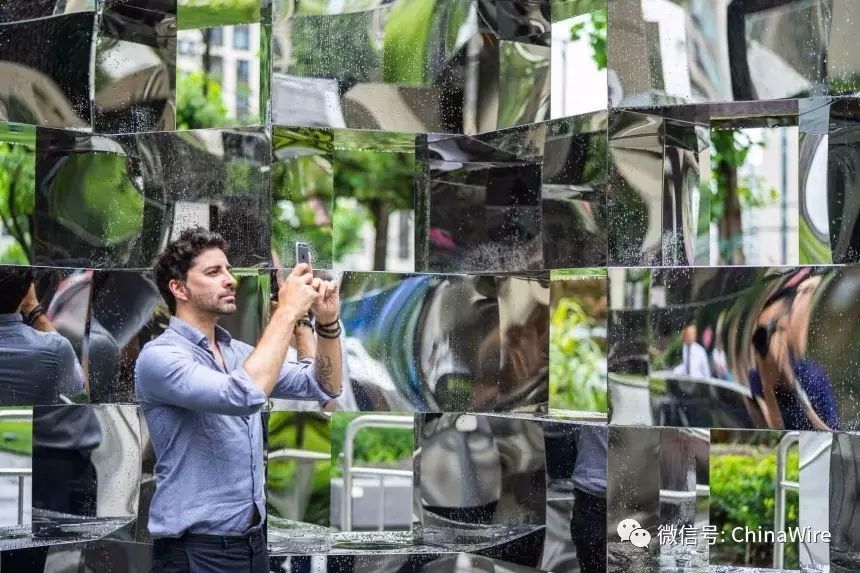 The sculpture, which activates the pedestrian plaza creating a dynamic and interactive atmosphere, has been created using a repeating series of large mirror bricks, enabling visitors to enter the enclosure and to see their own reflection multiplied to infinity.
The concept behind Ring - Chain is that the reflecting surface reconstructs a new paradigm from its urban surroundings and alters the viewer's perception allowing spatial rediscovery.
Check out www.echinawire.com for more content!
---
Subscribe by scanning below QR codes to get started.


A convenient way for foreigners and Chinese to buy real foreign imported products while living in China. Stay with ShopWire as we expand our products range. You can use either WeChat wallet or PayPal to purchase our products!
---
ChinaWire is the largest English WeChat Official account in China with over 150k subscribers. We post articles related to china and around the world as well as a survival mandarin section to help foreigners improve their Chinese skills.
---
WorldWire is a diversified account which mainly publishes breaking world news, entertainment, lifestyle, culinary and sports news from around the world.
---

Shop在線 is the Chinese version of ShopWire mainly for Chinese Customers. You can also use it if you are a foreigner with great chinese skills or introduce it to your Chinese friends. We guarantee only real imported products are sold on our shop.