Bad Dad: Father Stuffs Son Into Stockings to Promote Business
Tap "ChinaWire" !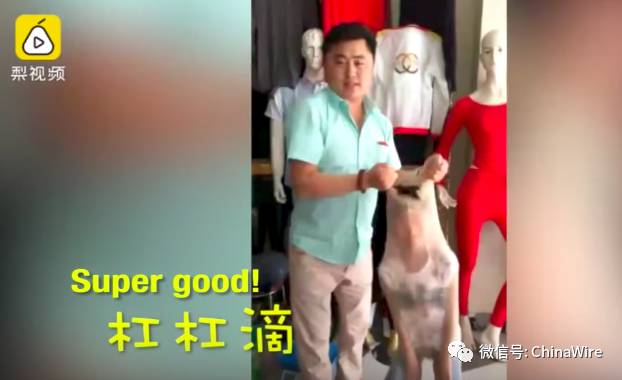 source: ndtv.com
A businessman in China came up with a very original (and rather strange) idea to boost sales. The man put his 8-year-old son into a pair of stockings to demonstrate high quality of the garment. And then made a promotional video of it for his customers.

The video begins with the father looking into the camera and asking "how's the quality?". He then goes on to display the durability of the product by bouncing him up and down, proving that the stockings can take his weight.

"Super good," he says in the video that has gone viral on Chinese social media.
According to People's Daily China, the man, identified as Mr Cheng, comes from Henan in Central China. He told Chinese media that it has become increasingly hard to sell things these days and that's how he came up with the idea. He reportedly asked his daughter to shoot the video.

"It was during busy season. A lot of my customers shared it. Someone published it online and it became popular," he said.

However, many on social media pointed out that it was cruel of the father to use his son as a prop for the sake of promotions.
Check out www.echinawire.com for more content!
---
Subscribe by scanning below QR codes to get started.


A convenient way for foreigners and Chinese to buy real foreign imported products while living in China. Stay with ShopWire as we expand our products range. You can use either WeChat wallet or PayPal to purchase our products!
---
ChinaWire is the largest English WeChat Official account in China with over 150k subscribers. We post articles related to china and around the world as well as a survival mandarin section to help foreigners improve their Chinese skills.
---
WorldWire is a diversified account which mainly publishes breaking world news, entertainment, lifestyle, culinary and sports news from around the world.
---

Shop在線 is the Chinese version of ShopWire mainly for Chinese Customers. You can also use it if you are a foreigner with great chinese skills or introduce it to your Chinese friends. We guarantee only real imported products are sold on our shop.