23 Beijing Events: Thai Yummy Tour, Avengers, and More!
Follow us to get more Beijing essentials, from events to news to community connections.
Did you know we have a family events WeChat group? Join two hundred other internationally-minded families for the latest information on what's going on in Beijing. Send an email to [email protected] with your WeChat id or add KippWhittaker or anp3rd on WeChat. Please note that readers should confirm with each organizer if events are canceled or scheduled as planned.
---
---
Explore

The Dowager and the Dynasty: A Walk and Discussion at the Summer Palace, Jul 20
All ages. The Empress Dowager Cixi (1835-1908) was one of the most notorious figures of Modern Chinese history. For nearly a half century, she used her cunning and connections to rule China from behind the throne. Even today, many still blame her for spending money on an elaborate garden at a time China faced grave threats from within and without. But the real story of the Empress Dowager Cixi – and the Summer Palace she built – is more complicated. As we stroll along the shoreline and hillsides of her magnificent creation, we will discuss the life and legacy of this fascinating historical figure. Book here. RMB 300 (RMB 260 for members of The Hutong) includes all guide fees, boat ride, tips, and admission tickets. 10am-1pm. Summer Palace. Yiheyuan Lu, Haidian District. 海澱區 頤和園路.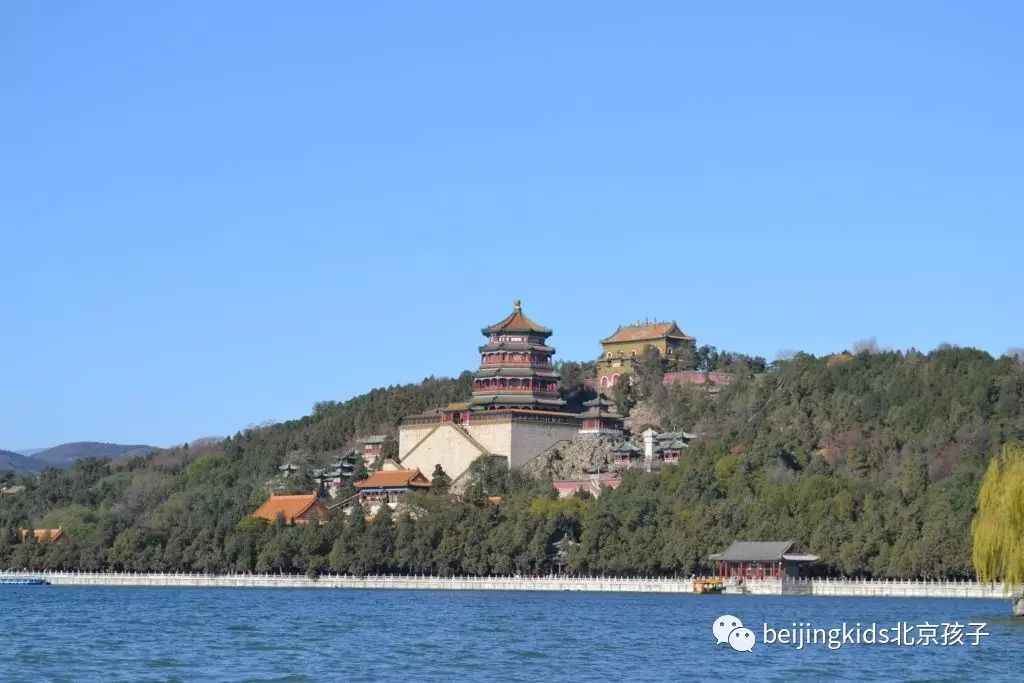 Experience the Avengers, until Aug 20
All ages. One of the world's favorite comic series comes to Beijing! Following stops in Times Square, Paris, Las Vegas and Singapore, this interactive comic book experience hits Beijing, giving kids, families, and fans a chance to see Avengers memorabilia up close and to learn more about their favorite heroes. RMB 198 on weekdays, RMB 258 on weekends. Chaoyang Park West Gate. 8 Square, 4th Gate West Chaoyang Park, Chaoyang, Beijing. 北京 朝陽區 北京朝陽公園西4門-08廣場.
Living Digital Forest and Future Park, Tue-Sat until Oct 10
All ages. "Living Digital Forest" is an exhibition of twelve digital works, which includes 'Future Park', an interactive, dynamic playground where kids can explore, experiment and play. Click/tap here for more details about the exhibition. Click/tap here to buy an e-ticket (page in Chinese) or follow Pace Beijing's WeChat (ID: pace_service). RMB 80 (weekdays), RMB 150 (weekends). Tuesday to Saturday, 10am-6pm. Pace Beijing, 798 Art District, 2 Jiuxianqiao Lu, Chaoyang District. 朝陽區酒仙橋路2號798藝術區8502信箱
The Bookworm's Weekly SciFi Book Club, every Thursday
All ages. Join The Bookworm's weekly SciFi Book Club to talk about your favorite science fiction short stories! At each meeting, you get a chance to read and discuss a short story. Some of the authors chosen so far include Greg Egan, Iain M. Banks, Cory Doctorow, Andy Weir, Liu Cixin, Peter Watts, Neal Stephenson, Ted Chiang, and many others. Add Olga on WeChat @Merukaba for more information. Free. 8pm. The Bookworm.
---
---
Enjoy

Beijing Art Theatre for Children: You Look Tasty, Jul 23-27
All ages. This Chinese-language play for kids is designed for dinosaur lovers. An Ankylosaurus egg rolls in front of Tyrannosaurus and breaks. When the baby Ankylosaurus cries out "Daddy!" he decides not to eat the little dinosaur, but instead teaches him his famous three tricks and protects him. RMB 80-400. 7.30-9pm. National Centre For The Performing Arts (NCPA). 2 Chang'an Jie Xicheng District 西城區 西長安街2號.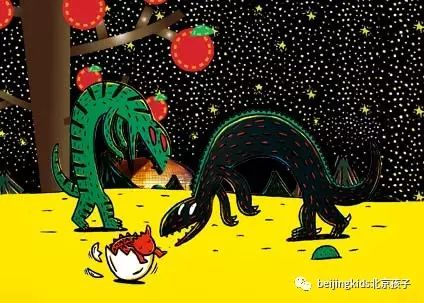 Water Cube Audiovisual Feast – "Bird's Nest Attraction", every Thu to Sun until Jul 30
All ages. A visual and acoustic cultural feast titled Bird's Nest Attraction will be staged at the Water Cube every Thursday to Sunday. RMB 180, 280, 480, 880, 1,280 (for VIP). Contact Lucy for more information. (WeChat ID: lucy18600208126, 186 0020 8126). Water Cube, National Aquatics Center.
Safari Song Time, every Friday and Saturday
Ages 3-18 months. All babies – from the quietest to the most vocal – love singing and rhymes! It stimulates their brains and development, and makes them happy! Bring your little ones to The Bookworm and take them on a fun safari where they can learn songs and rhymes from around the world. RMB 60 per child. 10.30-11.30am. The Bookworm. Building 4, Nan Sanlitun Road, Chaoyang District.
Daddy & Me Time, every 2nd & 4th Sat
Ages 6-30 months. Busy Hands Playgroup is organizing a Daddy & Me Time event every second and fourth Saturday of the month. This event not only gives moms a well-deserved morning off, but it also highlights the importance of fathers, particularly in a child's early years, and gives fathers an opportunity to seek support from each other. Scan the QR code found here to sign up. 10am-noon.RMB 120. Little Park. (WeChat ID: Hi32kids). 10, Jingda International Apartment 9D 11 Chaoyang Park Road Chaoyang District.
---
---
Cook and Indulge

R3's Kitchen: Learn How to Make Chicken Curry and Puto, Jul 27
All ages. A cuisine is a characteristic style of cooking practices and traditions, usually associated with a specific culture. Asia, the largest and most populous continent, is home to many cultures, many of which have their own characteristic cuisine. R3's Kitchen offers a fun way of learning Asian cuisine. On July 27 from 10-11am, come to the Golden Century Garden to learn how to make Nepali style chicken curry and puto (Philippine steamed rice cake). RMB 180 per session (copy of recipe included). 10-11am. R3's Kitchen. (WeChat ID: R3Discovery, 186 1811 4978 (Leng), 136 2106 5844 (Sabina), [email protected]).
Dumpling Cooking Class, Wed and Thu
All ages. Come to the courtyard KUCINA Cooking Studio to learn how to make traditional Chinese dumplings. Come on your own or bring your friend friends for a dumpling cooking class, which includes a meal around the table. Call to make a reservation one day in advance. 10.30am. (150 1133 7590). 44 Liushui Xiang, Dongsi Wutiao, Dongcheng District. 東城區 東四五條流水巷44號.
Rmb 80 All-You-Can-Eat-And-Drink at Mr. Shi Sanlitun, until Jul 30
All ages. Mr. Shi's Dumplings is offering a special promotion. Spend RMB 80 and enjoy unlimited dumplings, dishes, draft beer, and seasonal fruits. The deal requires a minimum of 5 people. Contact the store to make a reservation by calling 131 6100 3826 or 6415 6388, or by emailing [email protected] Mr. Shi's Dumplings Sanlitun Branch. No. 37 Sanlitun South, Chaoyang District. 朝陽區 三里屯南37號樓
Thai Yummy, Jul 10-23
All ages. Two talented female chefs from The Millennium Hilton Bangkok Thailand will take you on a "Thai Yummy " tour, where you will have the chance to try four dishes that follow the basic Thai traditional cooking concepts. Help yourself to a variety of delicious appetizers, soups, main courses, and desserts. Sawadee ka, just waiting for you! For reservations call 5812 8888 ext. 8411, 8412. RMB 288 plus 15 percent service charge. Lunch buffet: 11.30am-2.30pm, Mon-Sat. Dinner buffet: 5.30-9.30pm, Thu-Sat. Vasco's, Hilton Beijing Wangfujing. 5th floor of Hilton Beijing Wangfujing, No.8 Wangfujing Street.
---
---
Stay Healthy

CrossFit for Charity, July 22
Adults. If you are a member of a Beijing CrossFit box, come and participate in this CrossFit Charity event. The format consists of two divisions, Rx and Scaled, and teams must be composed of one male and one female. All proceeds go to Bukaopu Salon Charity Fund. RMB 158 per person. 1.30-6.30pm. CrossFit Shifu. Jialong International Building Chaoyang Gongyuan Street #19, level B1 Rm. 110, Chaoyang District.
Healthy Brunch at Feast, Jul 22, 23
All ages. Feast's award winning semi-buffet brunch features an Asian section of freshly made noodles, soups, spicy crawfish and dim sum, a Western cold cuts and salads station, fresh seafood, French cheeses, pastries, and more. On July 22 and 23, indulge in a special healthy brunch. Come and enjoy organic salads and special dishes tailored to 4 famous tummy trimming diets as well as a fresh juice bar that will keep you fit this summer. For reservations, call 8414 9820. Feast (Food by East). EAST, Beijing, 22 Jiuxianqiao Lu, Chaoyang District. 朝陽區酒仙橋路22.
Pop-Up Yoga @ Café Zarah, Starting Jul 3 and every other Monday onwards
All ages. Tired of sitting the whole day? Your neck is sore and your eyes hurt from staring at your laptop? And your brain feels like a squeezed mango? Then just head over to Zarah every other Monday starting from July 3rd and squeeze some office yoga into your schedule for a good & healthy start of the week! Yoga instructor Yiyang will be lead special sessions of Pop-Up Yoga at Café Zarah. There is no need for reservations, no participation fee and you don't need to bring your yoga mats either! Free. 3-3:30pm. Café Zarah. (8403 9807, [email protected]). Guloudong Dajie No.46. 北京東城鼓樓東大街46號.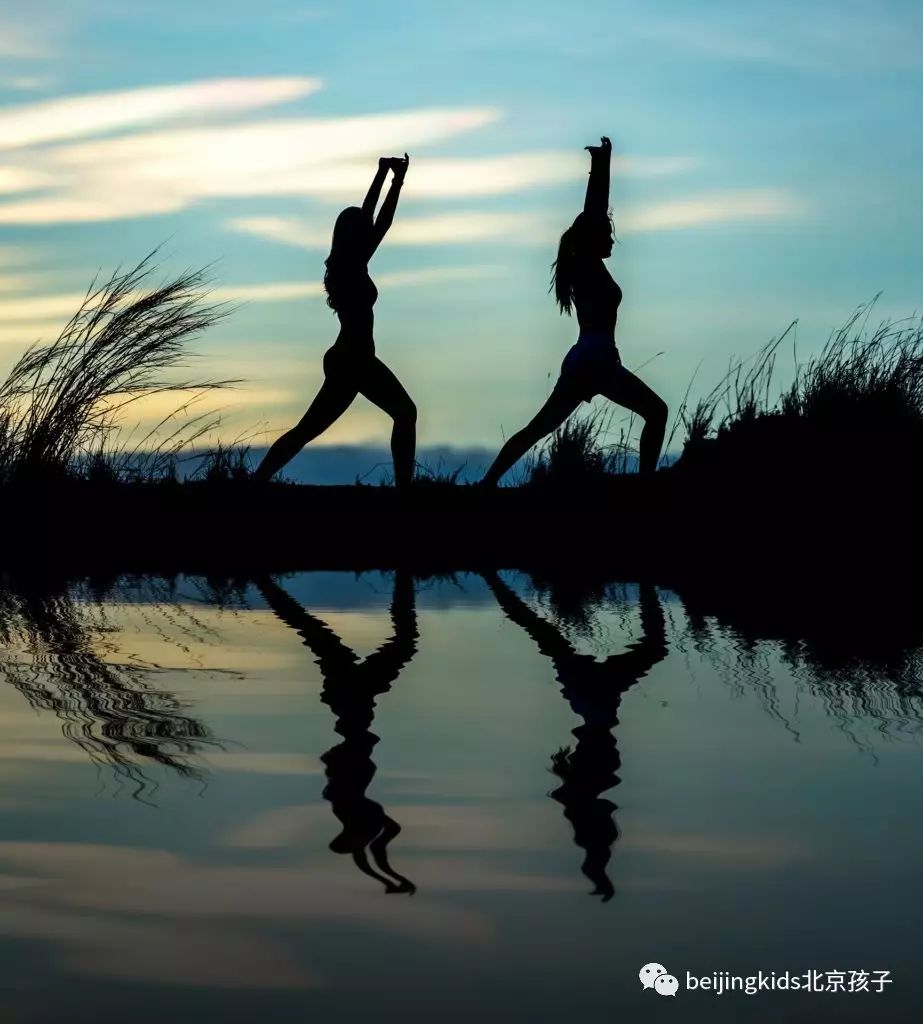 ---
---
Hike

Jiankou–Gubeikou Great Wall Hiking and Camping (2 days),
Ages 5+. If you love the outdoors, you won't want to miss this epic Great Wall hike that covers 2 fantastic sections of the Beijing Wild Great Wall: the amazing Wild Jiankou Great Wall and Gubeikou, Beijing's oldest Great Wall. Dates: Jul 29-30, Aug 5-6. Hike level: 3 medium/strong. Follow ChinaHiking on Wechat and get last minutes' discount: ChinaHiking_Beijing. Day 1 departure at 9.30am, day 2 arrival in Beijing at 7pm. RMB 1,600 (RMB 1,440 for kids 7-17, RMB 1,280 for membership, RMB 800 for kids younger than 7). ChinaHiking Beijing. (156 5220 0950, [email protected]inahiking.cn, www.chinahiking.cn/)
One-Day Sunset Great Wall Hike, Jul 29
Ages 5+. Hike 8 km on a recently restored Wild Great Wall section with stunning views on Beijing's highest Great Wall in the north, miles and miles of the Great Wall in the south, and the Chen Castle General Tower in the east. You will need an average to good physical condition and some balance for this trail. Hike level: 3 medium/strong. Follow ChinaHiking on Wechat and get last minutes' discount: ChinaHiking_Beijing. Departure at 11.30am, arrival in Beijing at 10pm. RMB 600 (RMB 540 for kids 7-17, RMB 480 for membership, RMB 300 for kids younger than 7) ChinaHiking Beijing. (156 5220 0950, [email protected], www.chinahiking.cn/)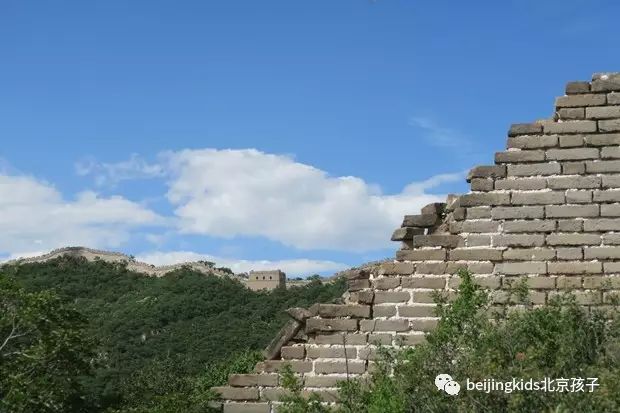 West Jiankou to East Jiankou to Mutianyu Great Wall, various dates in July
Ages 5+. The 18-km Jiankou to Mutianyu Great Wall camping offers an in-depth exploration of the Wild Jiankou with a finish on the restored Mutianyu Great Wall. Dates: Jul 19-20, Jul 22-23, Jul 27-28. Hike level: 3 medium/strong. Day 1 departure at 9.30am, day 2 arrival in Beijing at 7pm. RMB 1600 (1440 RMB for kids 7-17, 1280 RMB for membership, 800 RMB for kids younger than 7). ChinaHiking Beijing. (156 5220 0950, [email protected], www.chinahiking.cn/)
4 Days Wild Great Wall Trekking /Camping From Chen Castle to General Xu Great Wall, Aug 7-10
Ages 7+. An amazing 45km Great Wall trekking on long forgotten & rarely seen wild sections of China's Great Wall. Hikers will pitch their tents twice on the Great Wall and stay once overnight with a local farmer. This Great Wall trek starts on the crumble staircases of the Chen Castle Great Wall from where hikers head to the highest Great Wall watchtower of Beijing. After passing through the long forgotten but amazing Border Defense Great Wall, hikers will pitch their tents on the General Xu Great Wall. Once you conquer this hiking this trail you can truly say you hiked China's wild Great Wall. Hike level: 4 strong. Follow ChinaHiking on Wechat and get last minutes' discount: ChinaHiking_Beijing. RMB 3,300. ChinaHiking Beijing. (156 5220 0950, [email protected], www.chinahiking.cn/)
---
---
Camp

Fashion Summer Camp, whole month of July
Ages 8+. Get ready this July 2017 for an exciting new set of fashion themed programs available at the SLab. From designing to sewing, students will learn a variety of skills that brings out creativity and exercises dexterity skills. At the Slab's Kid's Summer Camp, the four key fashion topics that will be explored are Machine Sewing; Textile Crafts; Needlework; and Drawing. The SLab. (138 1121 8031). Room 102 Building 5, No.15 Dongzhimen Outer Street (Haolou South Gate) Dongcheng District, Beijing. 北京東城區東直門外大街15號樓5單元102室.
Storytelling Summer Camp, whole month of July
Ages 8+. In this age of technological advancement and accessible social media platforms, there are no limits to what we can create and share with the world with just the phones in our hands. With limitless sources for output, there comes a tendency to lose sight of the importance in foundational elements. Just take a look at the sheer amount of lifeless narratives in the Summer blockbusters, an explosion of images with no clear objective. The SLab brings you a whole new theme of Storytelling workshops, where students will be able to explore three different methods to tell stories, from illustration to photography, to film. Come build stories and narratives with The SLab's three available programs: Movie Making; Comic Creation; and Visual Diary. The SLab. (138 1121 8031). Room 102 Building 5, No.15 Dongzhimen Outer Street (Haolou South Gate) Dongcheng District, Beijing. 北京東城區東直門外大街15號樓5單元102室.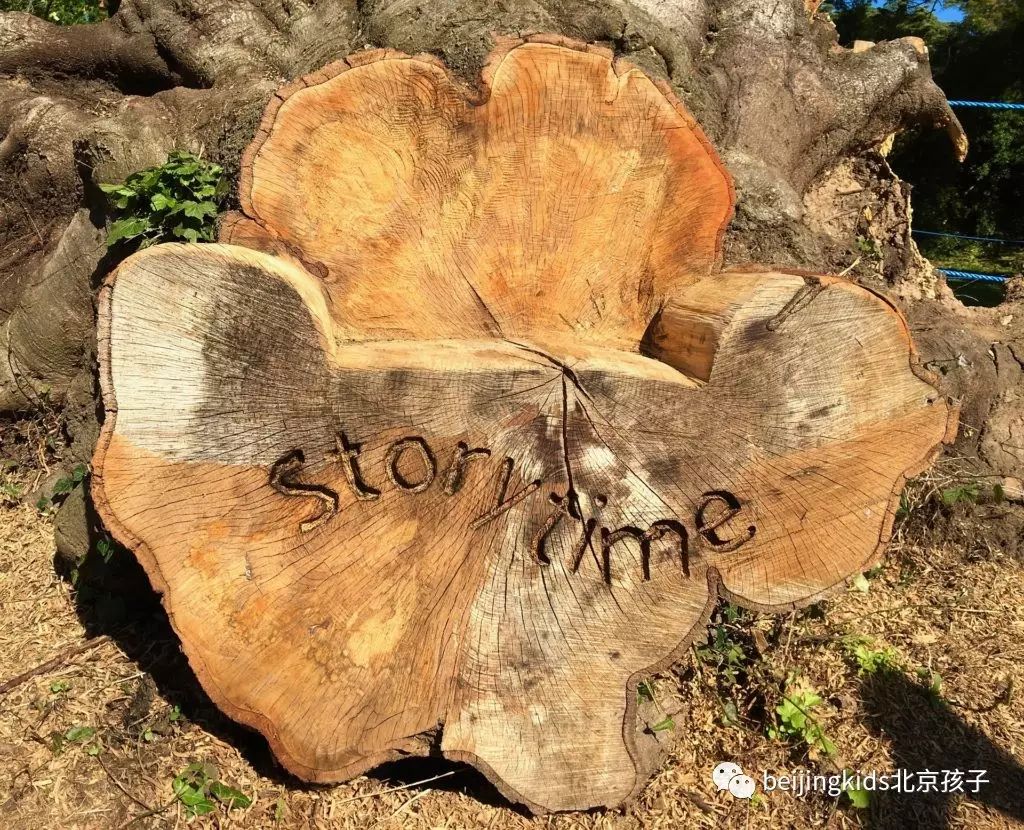 Atelier Summer Camps, various dates in Jul
Ages 4+. Like every year, Atelier's team has created a series of epic and adventurous workshops about art history, literature, history, and science! Upcoming Atelier workshops include Frida Kahlo and Mexico, Marco Polo, and Picasso. Room 10L, Building 7, Julong Garden, No. 68 Xinzhong Lu, Dongcheng District. 北京市東城區新中街68號聚龍花園7號樓10L室
Summer Camp with Flips & Kicks Plus and Kerry Sports, various dates in Aug
Ages 4-12. Due to the positive response regarding previous summer camps, Flips & Kicks Plus and Kerry Sports will host additional ones on August 7-11 and 14–18.RMB 3,200-4,500. 9am–2.30pm. Registration is required. For more information or booking, contact Kerry Center (85 652 460, [email protected]). Guang Hua Lu no. 1. 光華路一號
Photos: wvivw, sasint, TiALife, varunkul01 via Pixabay; other photos courtesy of the organizers
Join the conversation by leaving your comments below. Click or tap
Read More
to access the hyperlinks in this article.