Daily Mandarin - Playing with Fire
Tap "ChinaWire" !

玩火自焚 - wánhuǒzìfén - idiom. play with fire and you'll get burnt

example:

Don't do that again, you're playing with fire.
不要再這樣做,你是在玩火自焚.
Bùyào zài zhèyàng zuò, nǐ shì zài wánhuǒzìfén.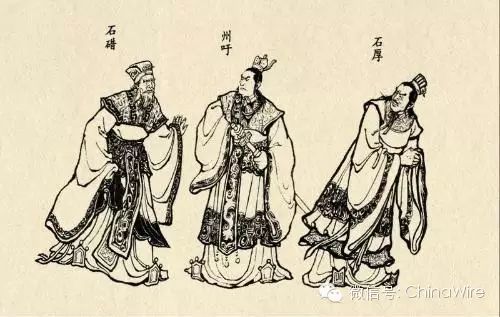 During the Spring and Autumn Period (770-476 BC), prince Zhou Xu of the State of Wei killed his brother and became the new emperor. Zhou Xu was a tyrant. He oppressed his people and indulged in wars of aggression. By launching wars, he tried to divert the people's attention and reduce their discontent with him in order to consolidate his dictatorship.

The Duke of the State of Lu leant about Zhou Xu's usurpation of state power and his ambitious plan, he asked a senior official, "What do you think about Zhou Xu's move? "The official answered, "He indulges in wars , bringing his people much disaster. He won't get their support. And he's capricious, so few of his close friends follow him. He can never achieve his success. In addition, war is like fire. If one launches wars endlessly without restraint, he'll eventually burn himself. "

Sure enough, the people of Wei with the help of the State of Chen overthrew Zhou Xu and killed him in less than a year.

Later, people use the term 玩火自焚 to mean that those who do evil will finally ruin themselves.
Check out www.echinawire.com for more content!
You can click the READ MORE button to study survival mandarin
---
Subscribe by scanning below QR codes to get started.


A convenient way for foreigners and Chinese to buy real foreign imported products while living in China. Stay with ShopWire as we expand our products range. You can use either WeChat wallet or PayPal to purchase our products!
---
ChinaWire is the largest English WeChat Official account in China with over 150k subscribers. We post articles related to china and around the world as well as a survival mandarin section to help foreigners improve their Chinese skills.
---
WorldWire is a diversified account which mainly publishes breaking world news, entertainment, lifestyle, culinary and sports news from around the world.
---

Shop在線 is the Chinese version of ShopWire mainly for Chinese Customers. You can also use it if you are a foreigner with great chinese skills or introduce it to your Chinese friends. We guarantee only real imported products are sold on our shop.