GAC MOTOR CONDUCTS INTEGRATED MARKETING IN MIDDLE EAST
Good news has recently kept pouring in for GAC MOTOR which achieved cumulative sales of more than 250,000 units in the first six months, up 57.7% year on year. While achieving encouraging sales, GAC MOTOR has steadily stepped up its globalization. Two flagship models: GS8 and GA8 successively moved into Qatar and Kuwait in late May, drawing great attention from Middle East consumers. Local mainstream websites, television stations, newspapers and periodicals covered the entries of the models. GAC MOTOR also showcased its tremendous product and brand strength to local consumers through all-round advertising.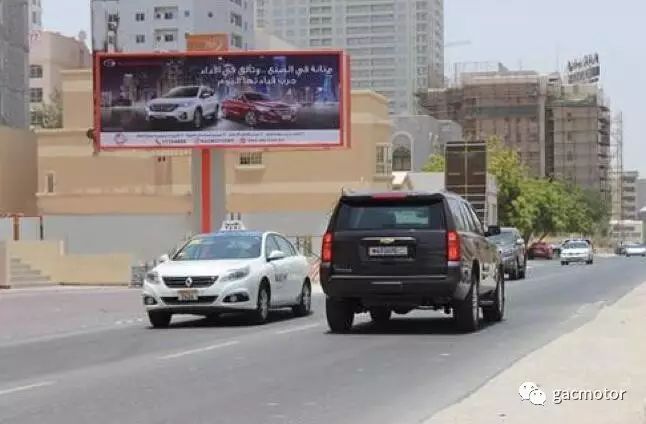 The launching time of GS8 and GA8 in late May coincided with once-a-year Ramadan in the Middle East. It is a peak period for newspaper & periodical views, television ratings and webpage views. GAC MOTOR seized the opportunity, to integrate resources in Qatar, Kuwait, Bahrain and other countries with the close cooperation of local distributors, form connected effects on the whole Middle East.
GS8 and GA8 also attracted attention from Qatar's two largest Arabic newspapers, Kuwait's Arabic daily and English daily. The top-rating television stations in Kuwait and Bahrain broadcast the TVCs of the new models in prime time and prior to top-rated columns, impressing local consumers deeply.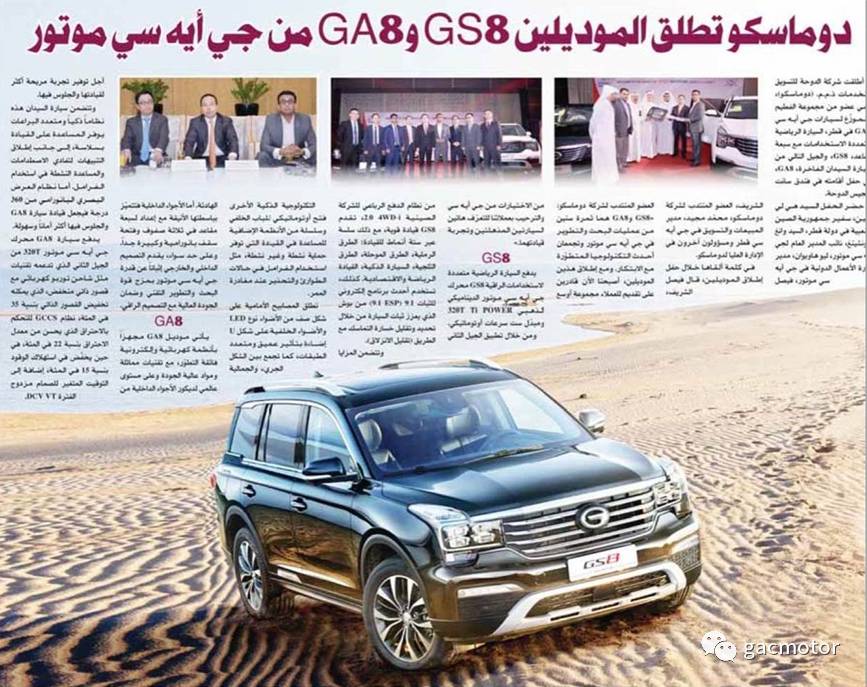 The two new models also aroused heated discussions online, including YouTube Masthead and Google. More than 120 Middle East sites covered the models and reproduced related news, registering more than 100 million ad displays and more than 3 million clicks in only two weeks. Once again GAC MOTOR showed overseas consumers the confidence and style of Chinese auto brands.
The huge advertisements of GAC MOTOR are striking and eye-catching in the crowded business districts in Bahrain and Kuwait, and by key highways in the Middle East.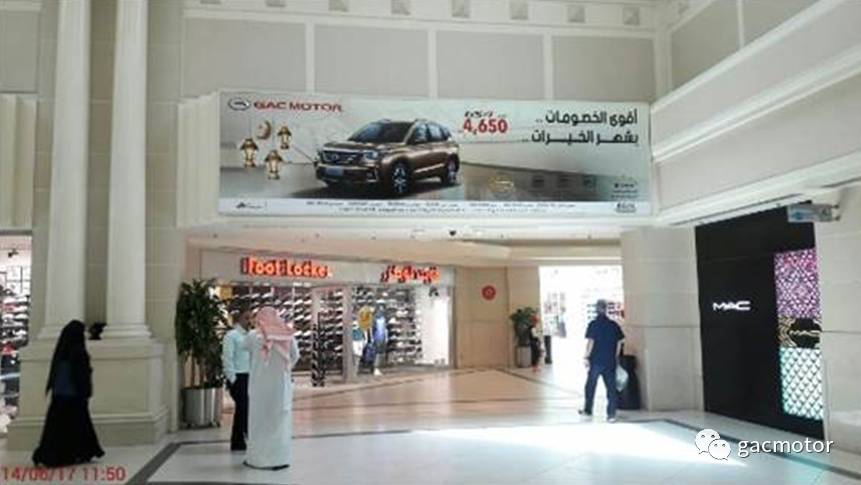 GS8 and GA8, which integrate world top resources and sophisticated international technologies, and represent China's high-end automotive manufacturing level, has swept around the Middle East, showing the tremendous strength of GAC MOTOR and Chinese manufacturers, earning GAC MOTOR rich experience in overseas marketing, and boosting the development of GAC MOTOR in the world.