Swimming Classes for Kids: Learning to Swim is Worth the Wade!
Follow us to get more Beijing essentials, from events to news to community connections.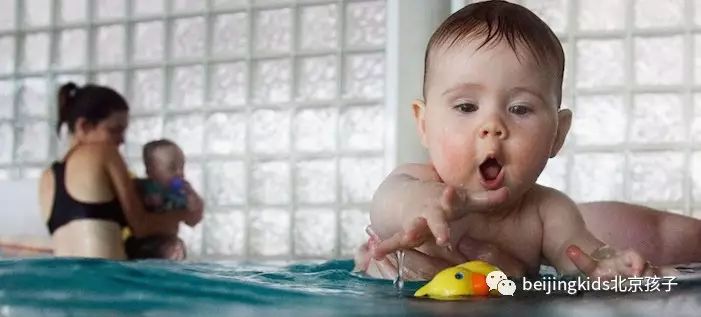 What better way to help kids stay cool this summer and learn a lifetime skill than through swimming lessons? Dragonfire, Sports Beijing, and Mookey Swim Club all organize swimming classes for kids with various levels of expertise. Find out which one is best for your children.
Dragonfire Swim Club Summer Camp 2017, Jun 26-Aug 6.
Three excellent coaches, M.D. Salauddin, Ya Ping, and Amy Xu will lead the Dragonfire swim camp this summer. These coaches also come from around the world, bringing an international perspective on swimming and training. The coaches are bilingual in English and Chinese. Choose from the options of Baby Swim, Beginner, Intermediate, and Advanced classes. Private beginner and intermediate one-on-one lessons are also offered. Visit here for more information. Canadian International School of Beijing.
Sports Beijing Aqua Warriors Summer Swim Camp, Jun 19 – Aug 11.
Offered for 4-16-year-old children, Aqua Warriors Summer Swim Camp is designed to provide competitive and near-competitive swimmers with a great opportunity to improve their overall swimming abilities. The camp will focus on developing stroke technique, increasing stamina, optimizing turns, and introducing video analysis. Not only is this camp a great opportunity for swimmers to receive high-quality training, but it is also a great chance to make new friends and have fun in the pool! Visit here for more information. Zhongjia Xinyuan Hot-spring Hotel.
Mookey Swim Club
Mookey Swim Club was created in 2010 by husband-and-wife team Shane and Sunny Novak. The club was first established as an infant and toddler swimming center but has grown to accommodate children over the age of 4. Different courses are tailored for specific age groups. Visit here for more information. 1/F, West Wing of Crowne Plaza Beijing International Airport.
Photo: gagdaily.com
Join the conversation by leaving your comments below. Click or tap
Read More
to access the hyperlinks in this article.