France will stop selling diesel & gasoline cars entirely by 2040
Press "PandaGuidesOfficial"!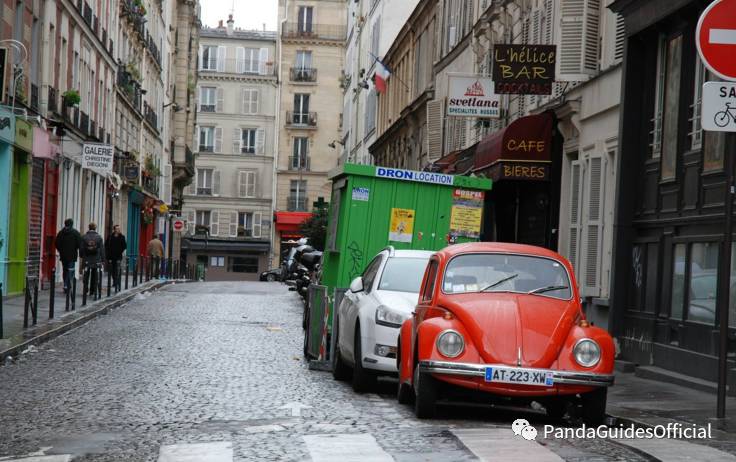 France aims to end the sale of gasoline and diesel vehicles by 2040 and become carbon neutral 10 years later, Ecology Minister Nicolas Hulot said at a presentation of measures to keep up momentum on the Paris climate agreement.

French President Emmanuel Macron wants to press ahead with implementing the pact to fight climate change after US President Donald Trump pulled out of the landmark deal reached in the French capital in 2015.
Hulot presented an array of measures under six themes and 23 policy proposals, but most were short of specific details on how exactly the objectives would be achieved.
"One of the symbolic acts of the plan is that France, which previously had made the promise to divide its greenhouse gas emissions by four by 2050, has decided to become carbon neutral by 2050 following the US decision," Hulot said.
"The carbon neutral objective will force us to make the necessary investments," he added.
He said the proposals such as the decision to end the sale of fossil fuel powered vehicles was a tall order and would constitute something of a 'revolution', but solutions were available and French carmakers would be up to the task.
Diesel and gasoline vehicles represented about 95.2 percent of French new car fleets in the first half of year, while electric vehicles hold 1.2 percent of the market. Hybrid cars make up about 3.5 percent.
Hulot cited the example of Geely's Volvo that plans to go all electric with new models from 2019, and noted India was also targeting an all-electric vehicles fleet by 2030.
Hulot said that even if France lagged countries such as Sweden and Costa Rica on this front, it would nevertheless embrace that 'spirit' and look to end the sale of diesel and petrol cars by 2040.
Ending Fossil Fuels
Hulot said ending the use of fossil fuels was also central in the French objective to cut carbon emissions and become carbon neutral by 2050. Among the key policy proposals is the plan to end the delivery of hydrocarbon licenses in France, with legislation to that effect due later this year.
France will end coal-generated electricity production by 2022 and the government maintained its objective of cutting the share of nuclear power generation in the French electricity make-up to 50 percent by 2025, from over 75 percent at present.
"The 2025 date is the objective, I hope we will keep to it," said Hulot.
France will also take measures to restrict the use of palm oil in the production of biofuels with the aim of reducing indirect deforestation.
Environmental campaign group Greenpeace said that although the French government had carried out the right analysis of the situation, the proposals were short of concrete measures to deal with the urgent challenges posed by climate change.
"We are left wanting, on how these objectives will be achieved," Greenpeace campaigner Cyrille Cormier said in a statement.
"The goal to end the sale of gasoline and diesel vehicles by 2040 sends out a strong signal, but we would really like to know what are the first steps achieve this, and how to make this ambition something other than a disappointment," he said.
Source: Reuters
Editor's Picks
25 most difficult languages to learn in the world


Top 10 countries with the most beautiful girls in the world


Fake US embassy shut down after 10 years


Japan's porn industry is in crisis

Seven websites to learn Chinese for free


Premarital sex in China: new survey paints surprising picture


Fake alcohol in China and how to avoid it


China to be hit with coldest winter in 4 years


Those with work visas can skip the line at immigration


7 of the best websites to watch Chinese and foreign movies

Love is in the little things


15 sentences that will change your life
☞ Below is a paid advertisement
We are an English teacher supplier who sends native experienced English teachers to Chinese homes for private tutoring.

Please note that we recruit the teachers from the following countries ONLY: USA, UK, Canada, Australia, New Zealand, Ireland and South Africa.
If you are a native teacher now based in any city in China, please don't hesitate to add WeChat: 12753351 for inquiry.