Tenacious Venues That Survived and Reopened After the Brickening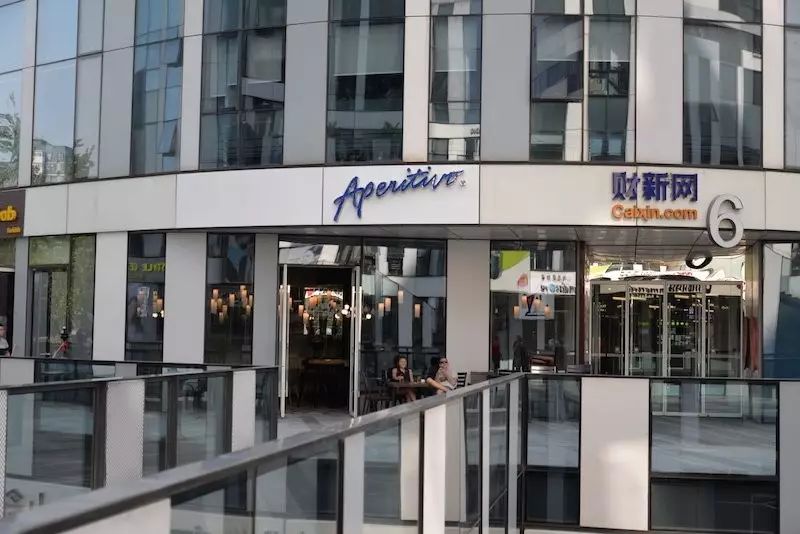 It's been a tough year for Beijing foodies and barflies, what with all the longtime favorites that have succumbed to chai-ing and bricklaying. Yet there's plenty of reason to still celebrate, especially given the number of venues that we bid adieu to only to see their tenacious owners quickly turn around and reopen in one form or another. Below we've rounded up some of our favorites, from low-key bars to dessert experts and more.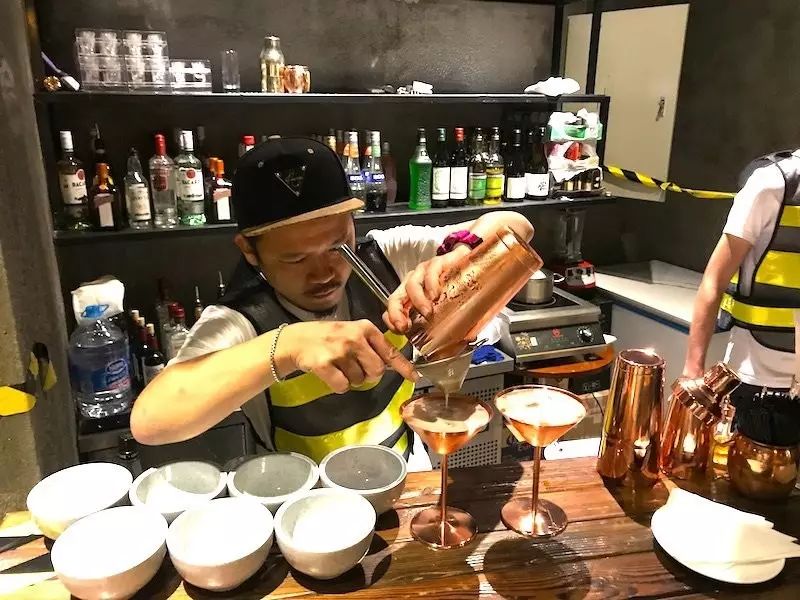 Anchor 2.0
Where it was: Xingfucun Zhonglu
Where it has now reopened: Yolee Plaza
The lowdown: Long known as being a low key, fun, LGBT-friendly hangout near Sanlitun. The original bit the dust back in April as part of the commerce killing brick laying that began sweeping the city. While that may have troubled longtime regulars, it may have all worked out for the best: earlier in June, the owners secured a spacious spot in Yolee Plaza next to Groove Cafe, a considerable upgrade from the original (which, let's face it, was a real dive). The drink menu has also gotten a true boost, thanks to the tea flavored cocktails made by its new bartender. Read our recent review about it here.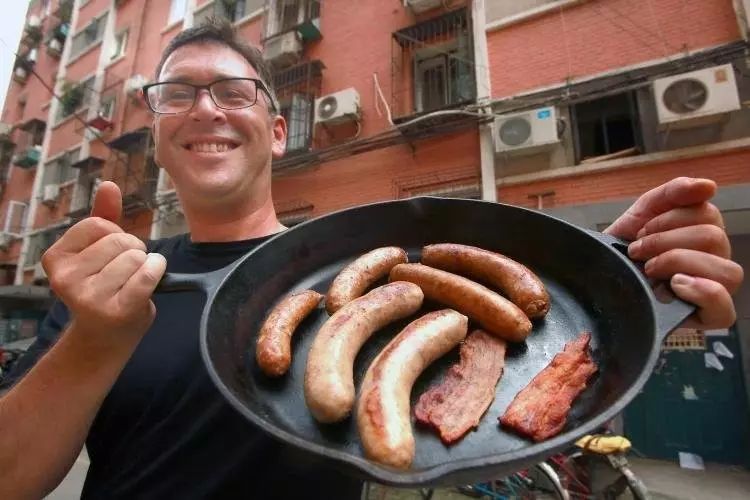 Andy's Craft Sausages
Where it was: Next to Yashow
Where it has reopened: As an in-house kitchen at XL Bar
The lowdown: Patrons loved stopping by this streetside grab-it-and-go New York-style sausage stand. But once one of the early waves of 2017 demolition struck that bustling street, owner Andy Horowitz found himself looking for new digs. Fortunately, he found an ample new home at the casual XL Bar, and has been serving sausages, burgers and other greasy goodies there in recent weeks.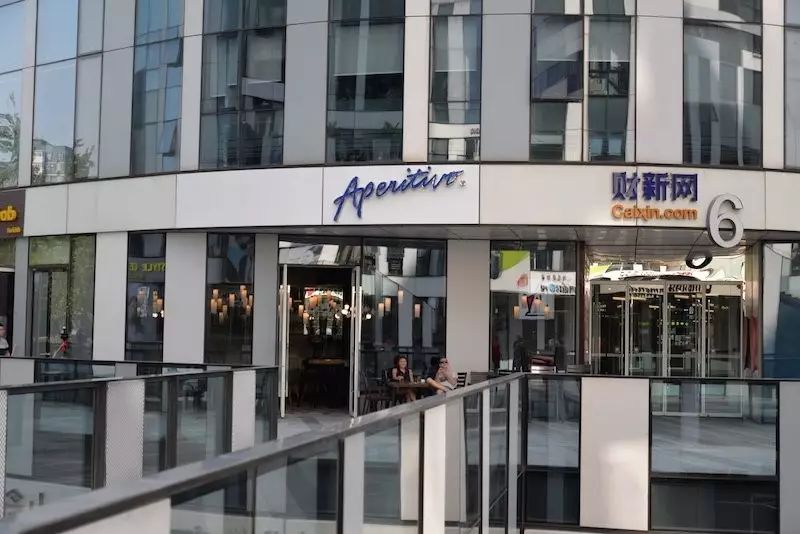 Aperitivo
Where it was: Dirty Bar Street (just north of Taikoo Li)
Where it has now reopened: Sanlitun Soho
The lowdown: A mainstay of the Sanlitun restaurant scene for over a decade, this restaurant's closure in the spring of 2017 practically marked an end of an era for those who frequented that street to nibble on Aperitivo's famous bruschetta and enjoy its laidback café vibes. Its new location in Sanlitun Soho isn't as breezy and airy (bye bye, beloved Dirty Bar Street terrace *sob*), but at least it has some outdoor seating at the new location, and a sleeker, more modern ambiance (which, let's be honest, was sorely needed at the original).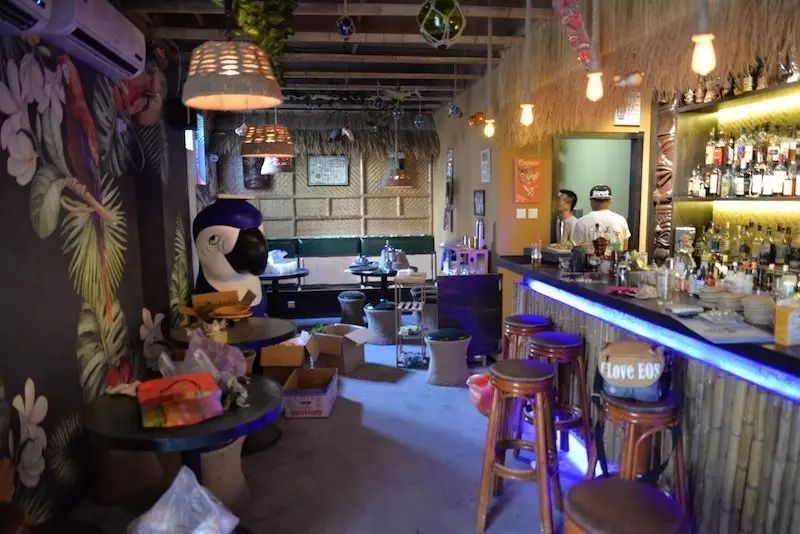 Bungalow Tiki
Where it was: Jiaodaokou Bei Santiao
Where it has now reopened: Practically right across the street; a south-facing entrance on Jiaodaokou Beisantiao as part of the Fangjia 46 complex.
The lowdown: Tiki's closure this past spring was so sudden that its owners didn't even have a chance to throw a farewell party. After scouring the city for a new location, the owners were happily surprised to be approached by the owners of Peiping Brewery, their old neighbors, who hoped to stimulate the community's business by partnering with the Tiki tribe to draw back its considerably large clientele. The new Tiki has the same menu as before, and its space is a bit smaller, but it has one long bar that should make patrons a bit more comfortable than the somewhat awkward Iguana room that they opened earlier this year just prior to shutting down. Read our recent writeup about the new Tiki here.

Frost
Where it was (is): Same as before, essentially, on Xingfucun Zhonglu (in the alleyway across from April Gourmet), though it has swallowed the space that once occupied the now-defunct BBC.
The lowdown: This veteran Western diner and bar took the opportunity to renovate during the heavy Xingfucun "brickening" this past spring that saw the closure of neighboring spots like the aforementioned Anchor, Rollbox, and more. The new digs have an industrial vibe. Their equally revamped menu not only features Frost's famous pub grub favorites, but also healthier fare like power bowls. There's also exotic new Asian items like Japanese tamagoyaki (RMB49; essentially an omelet with ham and bonito fish flakes), as well as Japanese udon (RMB 39), and Singaporean curry noodles (RMB 39).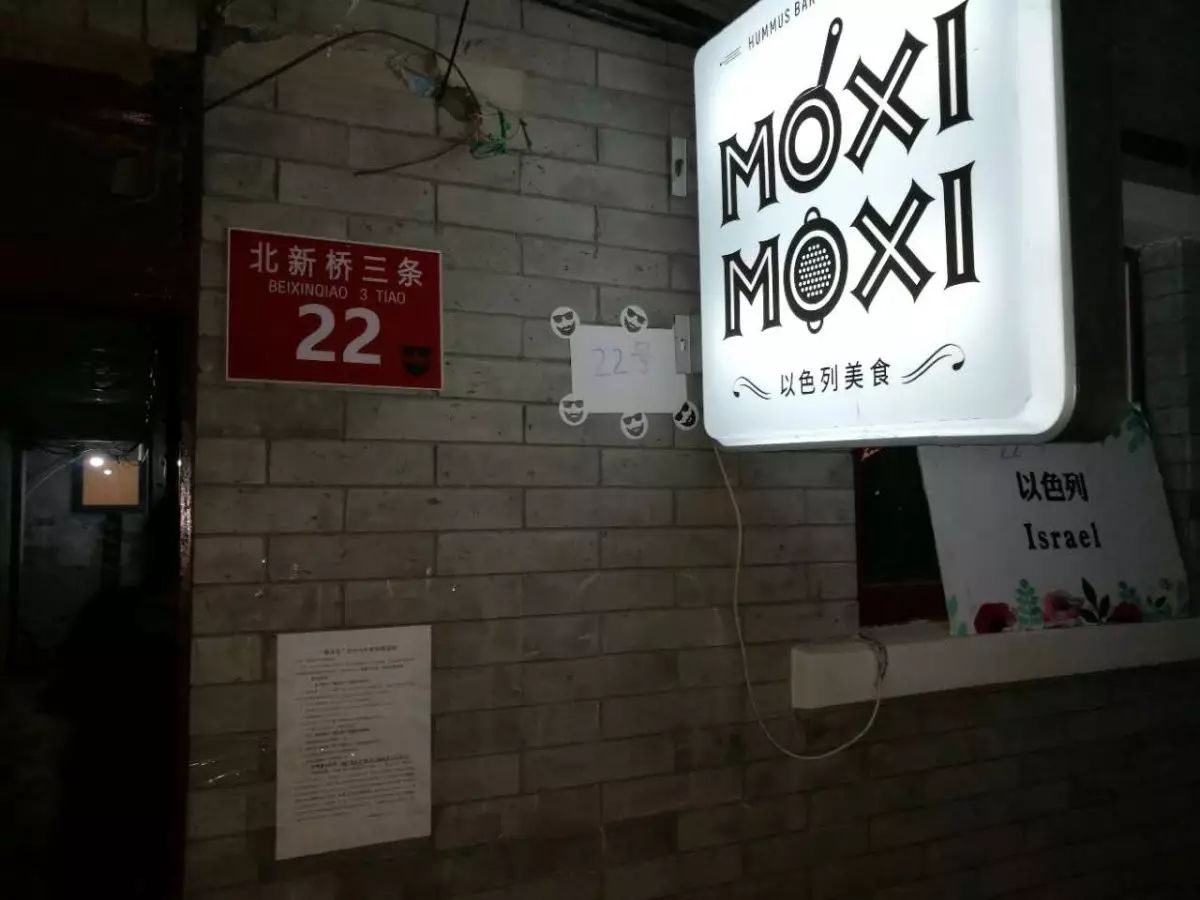 Moxi Moxi
Where it was: Fangjia Hutong
Where it has since reopened: 22 Beixinqiao 3 Tiao
The lowdown: This popular Israeli eatery saw its original location bricked up recently, but found a silver lining by opening at a much bigger spot at Beixinqiao. The menu has expanded, and their opening hours follow more of a conventional, daytime and evening schedule (as opposed to the bar-centric hours they maintained on Fangjia). Stay tuned for a review of the new space and expanded menu.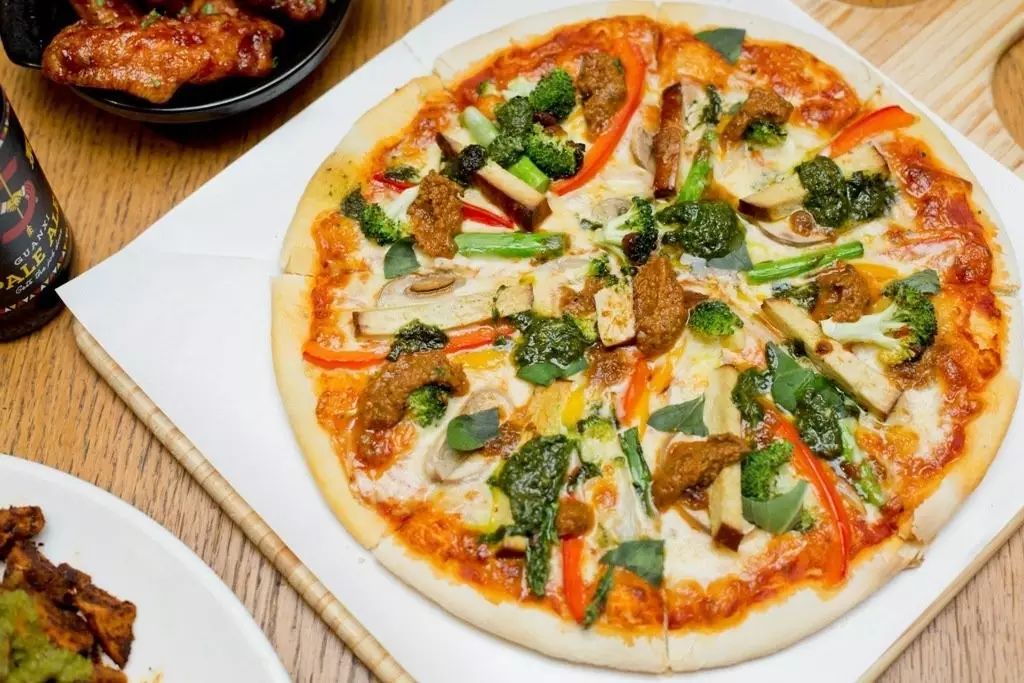 Vineyard Café
Where it was: Wudaoying Hutong
Where it has now reopened: Chaowai Soho
The lowdown: Vineyard Cafe was one of the first successful Western restaurants to open in the hutongs, and it certainly was one of the longest running. Yet, over a decade after its opening, the popular British style café and eatery had to close its doors early in the spring of 2017. Owner Will Yorke seemed pretty nonchalant about it though, which shouldn't be a shocker when you consider how successful his other venture, Arrow Factory Brewing, has been. He hopes to have similar success with his new Vineyard Café kitchen. It's quite different from the original, focusing more on high quality but reasonably priced takeout dishes, along with a few sit-down tables. He also plans to sell pre-readied meat that customers can easily order up and grill for barbecues at home, as well as shoot how-to cooking videos at the new location's kitchen. Read our recent writeup about it here.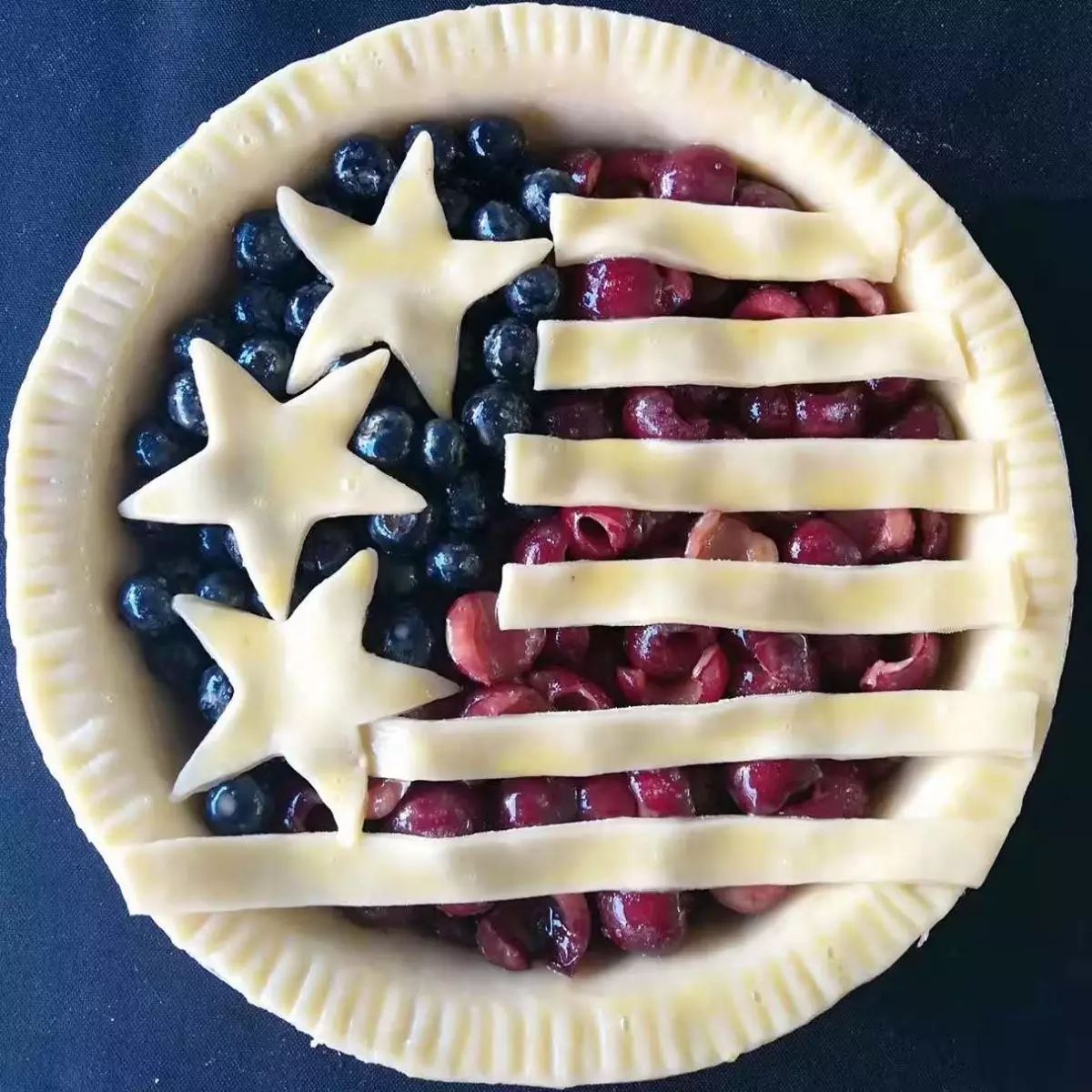 Rager Pie
Where it was: Fensiting Hutong
Where it has now reopened: 20 Beijianzi Xiang
The lowdown: Rager Pie's old Fensiting spot also fell to the overzealous bricking policy that has scarred Beijing's F&B scene. They were however able to maintain their steady output of delicious sweet and savory pies via their new bakery-only location. To get a slice of the action, add Rager Pie on WeChat (ID: wilnos), and message them with your order. Alternatively, you can find them on the Meituan and Baidu Waimai apps, or you can pick up from their new spot.

Photos: Kyle Mullin, Andy's Craft Sausages, MoxiMoxi, Uni You, Rager Pie

---
Top Stories This Week:
Road Construction to Close 3rd Ring Road This Summer

Streetcars Return to Beijing After Half-Decade Absence

These Are the Top 12 Beijing Burgers You Need to Eat
Beijingers Are Buzzing About:

300 Beers at the China Intl Craft Beer Fest, Jul 8-9

Where to Take Your Parents for Hutong Dinin

Notorious Misogynist and Homophobe Chris Brown in BJ, Sep 30