Loft Party Featuring: Bass Panda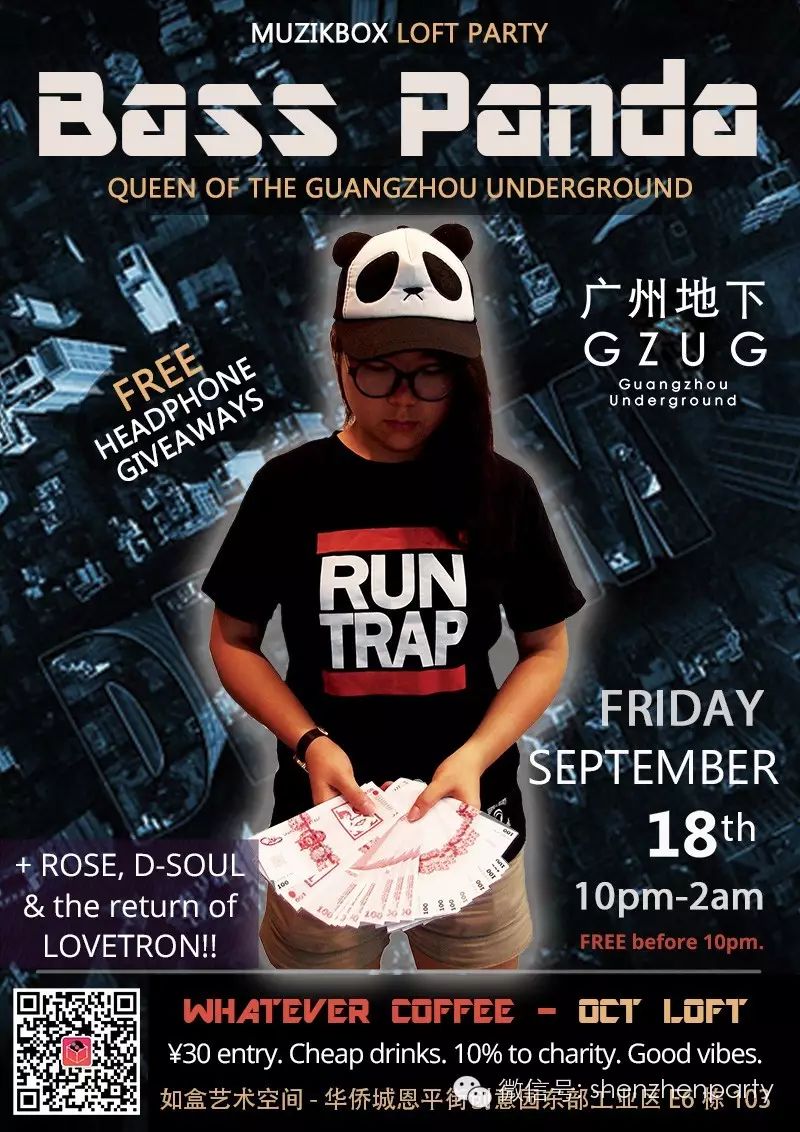 The muzikbox LOFT PARTY series continues - now every other Friday - along with the First Fridays event series. These "loft party" events focus on quality underground music from SPECIAL GUESTS from other cities.
This month we are featuring BASS PANDA from GZ. She is a key member of Guangzhou Underground (GZUG), the only electronic music record label in South China. After honing her craft at The Mansion in Shanghai, she came to GZ push the underground sound with GZUG founder Simon B, while playing at the major festivals in China, including MIDI and Yin Yang Festival. See GZUG here on Facebook, Douban and Soundcloud, and check out their quality releases on Beatport.
Free Headphones - Thanks to Emie, we are giving away 5 free pairs of headphones by lucky draw. They are also giving away free LEDs.
DJ Support featuring the return of Lovetron! Hosted by Rose and D-Soul.
Tickets – ¥30 entry. If you're in the door before 10pm you're free.
Charity – In the muzikbox spirit we give 10% of profits to charity. We have chosen Unbound.org, an A+ ranked organization, with funds used to sponsor children in need.
Location – Whatever Coffee in OCT Loft. Pass the Starbucks and turn right at the OCAT gallery. Whatever is on the right. 華僑城恩平街創意園東部工業區E6棟103
Muzikbox的LOFT PARTY系列依然在繼續!我們將聚焦那些來自其它城市的特別嘉賓帶來的高品質地下音樂!
本月我們隆重推薦來自廣州的 BASS PANDA
她是廣州地下音樂廠牌GZUG(南中國唯一電子音樂廠牌)的關鍵成員。在上海的The Mansion磨練了一段時間後,他來到廣州和GZUG的創辦者Simon B一起開始推動廣州的地下之聲,同時在國內的主要音樂節上表演,包括MIDI和Yin Yang. 當晚的支援DJ包括回歸深圳的Lovetron, Rose和D-Soul.
免費的耳機贈品
感謝@emie億覓 為我們提供的5對Devil Horn小惡魔耳機用於幸運抽獎。除此之外,還有Devil Light 小惡魔LED隨身燈)現場限量派送。記得要去他們的show table互動+抽獎哦!


Muzikbox收益的10%將用於慈善事業, 我們已選擇A+排名的機構Unbound.org, 將捐贈用於贊助貧困兒童基金.
門票: 30元,22點之前免票
Event Details
Event Date:
Friday, September 18, 2015 - 9:00pm - Saturday, September 19, 2015 - 2:00am
Pricing Info:
¥30 entry. Free before 10pm.
Booking Phone Number:
0755-86562916
Place Address (English/Pinyin):
Whatever Coffee Shop and Event Space, 103, Building E6, OCT Loft, Enping Street, Nanshan District
華僑城恩平街創意園東部工業區E6棟103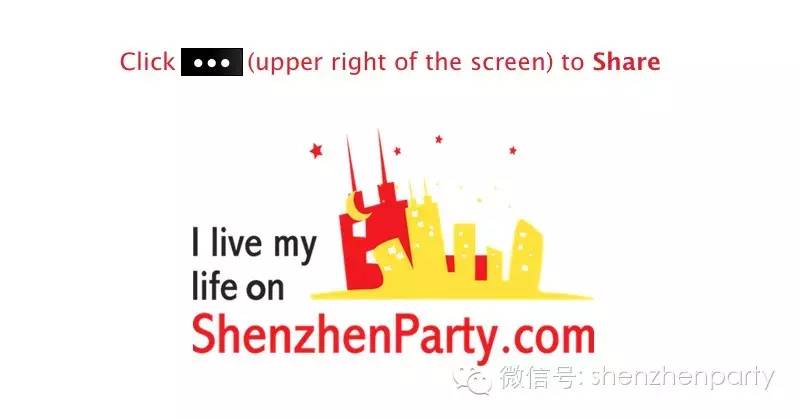 ---
Long-press the QR Code, tap "Extract QR Code" to Follow "shenzhenparty" on Wechat:
For more details, please click "Read More".