Still in Shanghai? Take the family to Hawaii this summer

If you're not flying home this summer, chances are you'll migrate south for some relaxation time. The beaches of Southeast Asia offer a nearby tropical paradise where your money goes a long way, but with these benefits also comes stifling heat, food safety concerns and the inevitable language barrier.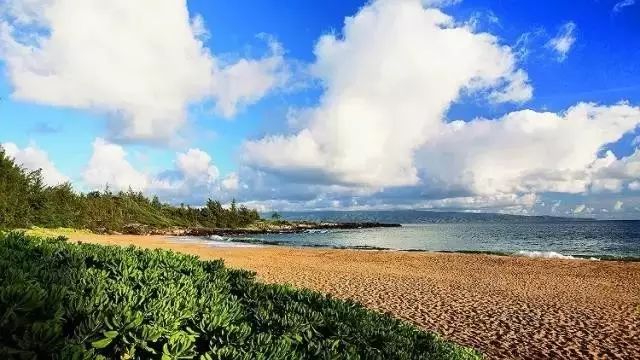 Families now have the option to choose a non-stop flight from Shanghai to Honolulu. It opens up a tropical paradise where you can speak English, spend dollars and expect US levels of service – ideal for Shanghai's expat families. The flight time is a just tolerable nine hours, which is manageable for those used to flying over 12 hours to the mainland US with little passengers. The time difference is a scary-sounding 18 hours, but in reality 18 hours behind feels like a mere six hours ahead, so is easy to adjust to so long as you forget the day of the week – which is all too easy to do on vacation.
We kept our toddler on Beijing time for the duration of the trip, so he went to bed at midnight rather than 6pm, which means you don't need to deal with the nightmare of a jetlagged child. Plus, mum and dad can enjoy a couple of mai tais in the evening rather than being confined to the hotel room – not to mention a lie-in the next day!
As you're in the US, accommodation and eating out are both more expensive than on a Southeast Asian getaway, but to compensate the islands have no off-months: temperatures are between 25-30°C year-round, with no humidity or rainy season. Another godsend if your little ones don't deal with heat so well.
There are two ways to see Hawaii: hop around the islands to cram in as many of the incredible natural wonders as you can – snow-capped mountains, dizzying waterfalls, beautiful beaches and still-active volcanoes – or book a resort, pack the baby sunscreen and don't look back. With a complimentary interisland flight included with every international Hawaiian Airlines ticket, we decide to do a bit of both and split our time between Oahu and Maui.
Maui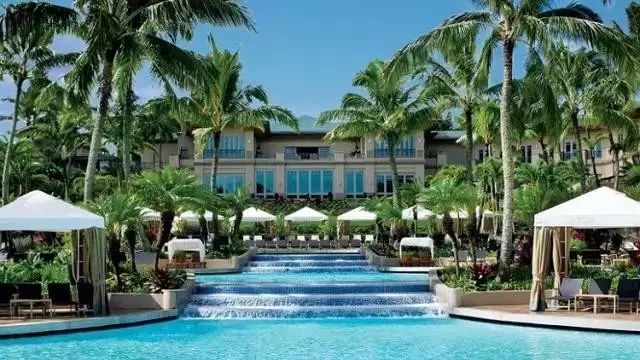 Ritz-Carlton, Kapalua.
There are a number of high-end resorts on the island, but we opt for the Ritz-Carlton, Kapalua, on the northern tip of the island. The resort boasts expansive, rambling grounds on the coast, and its courtyard-shaped layout, surrounding three huge pools – one of them just for children – sloping towards the azure ocean, means a large number of rooms enjoy commanding views.
Don't miss Haleakala, an immense volcano crater that makes up over 75 percent of the island's landmass. From the top of the three kilometre-high peak, highthe clouds, is arguably the the most stunning sunrise vista on the face of the earth. In his travel journal, Mark Twain described it as 'the sublimest spectacle I ever witnessed'.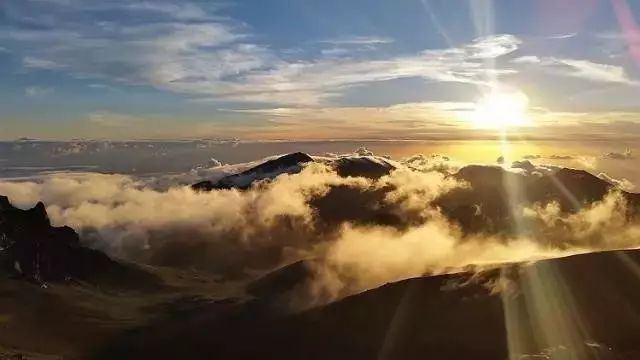 Haleakala, image courtesy of Pixabay/Laserdad.
Getting there on time usually involves a 2am wake-up call and a grueling nighttime hike in sub-zero temperatures. The fact that the sunrise at Haleakala is still the most popular attraction on the island despite this, speaks volumes for just how incredible that view is.
Oahu
Four Seasons Resort Oahu at Ko Olina.
Oahu is Hawaii's most populous island and home to state capital Honolulu, but most of the island is still free from the scourge of urbanisation. Four Seasons Resort Oahu at Ko Olina is only a short drive from downtown Honolulu, but you wouldn't know it, nestled as it is on a tranquil lagoon.
Still, its location makes it close enough to two of the area's most popular attractions: the Pearl Harbor Museum and Diamond Head, a dormant volcano near the tourist-heavy Waikiki Beach area that offers superb coastal views from its peak.
Bikeadelic, a bicycle rental shop in Waikiki, stocks only new, well-maintained Trek bicycles (from 7USD an hour). Get yourself some wheels and cycle along the picturesque, coastal road for a few miles to Diamond Head Park (entrance 1USD). After that it's a 40-minute hike up to the peak and superb views of the surrounding mountains and ocean. The Four Seasons Resort Oahu opened in May 2016, and is still practically gleaming.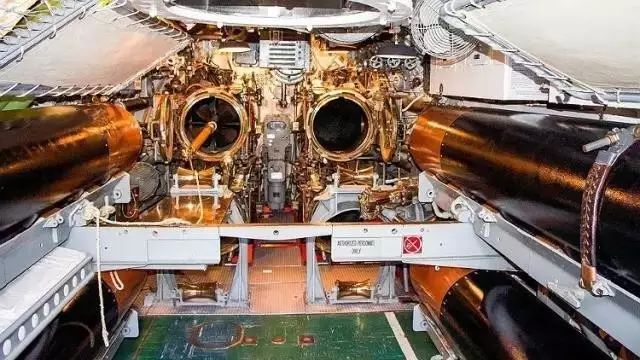 Pearl Harbor Museum, image courtesy of Pixabay/Dennis Flarsen.
Like many places in Hawaii, the resort is incredibly family-friendly. Separate family and adult-only pools, the latter an infinity pool overlooking the ocean, are a welcome addition for families looking to make noise guilt-free.
It's the small touches like the complimentary Pack and Play set-up on the private beach that make a big difference to parents looking to unwind as much as possible, even with their little angel in tow. The service culture at the hotel is described to us as 'ohana'.
'Ohana means family, and in Hawaii everyone is ohana,' they say. It's a fitting description for these beautiful, incredibly hospitable islands.
More for Shanghai families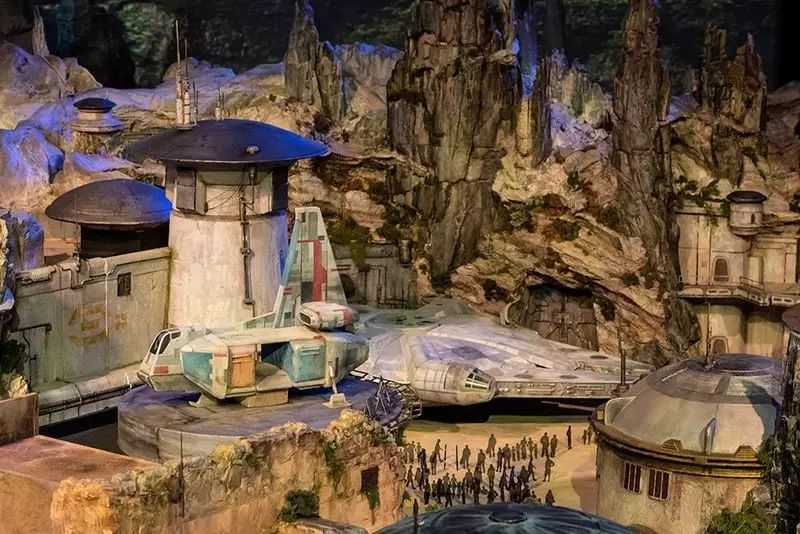 What we've learned from this year's D23 Expo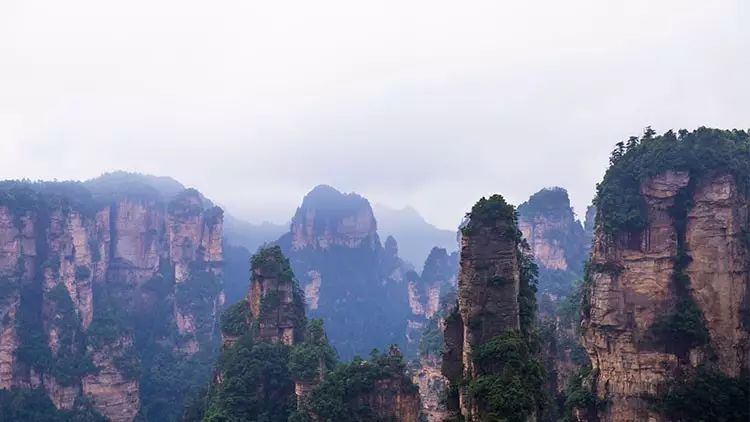 Escape Shanghai: What to see and do in Zhangjiajie
Click below for four bookish hideouts in Shanghai