China Starts to Succeed in Cleaning up its Lakes
Tap "ChinaWire" !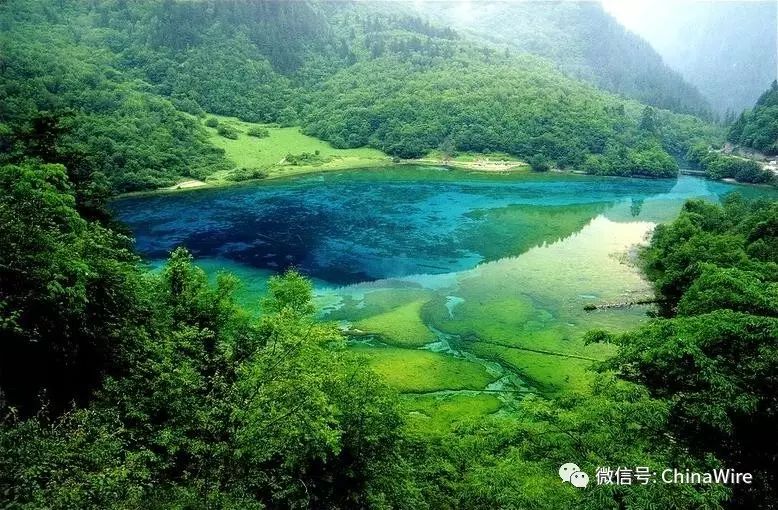 source: sciencedaily.com

Pollution levels in many Chinese lakes have declined somewhat from high levels in the past decade, helped by billion-dollar investments in urban sewers and waste water treatment.
Concentrations of phosphorous fell by a third from 2006 to 2014 in 862 freshwater lakes in China, although they remainclean water levels, according to an article published this week in the journal Nature Geoscience.
Phosphorous is vital to life, but high concentrations can trigger blooms of toxic algae that choke fish and other life. Man-made sources of phosphorous include waste water, livestock farming, aquaculture and chemicals.
Improved sanitation facilities are key
"The current decline in the most populated areas is due to improved sanitation facilities such as pipelines, waste water treatment plants and improved rural toilets," says Yan Lin, one of the authors of the report according to Reuters. Lin is a researcher at the Section for Catchment Processes at the Norwegian Institute for Water Research (NIVA).
Building good sanitation and sewage infrastructure is, according to Lin, key to stop phosphorous pollution, and these findings could guide other developing nations seeking ways to clean up vital freshwater resources.
Still high levels
The study, the first to have common measurements of phosphorous across China's lakes, showed the median level fell to 51 micrograms per 1 liter in 2014 from 80 in 2006.
That is still high, however: A level of 25 is considered good quality water in European legislation.
Phosphorous builds up in lake sediments and lingers long after sources of pollution have dried up.
A long time is to be expected before Chinese lakes could reach good ecological status, according to the report, which is written by NIVA scientists together with Chinese colleagues.
Regional differences
Despite overall declines in most parts of China, the researchers discovered that phosphorous levels had risen from low levels in the sparsely populated northeast.
According to the researchers, some of the reasons for this is diffusion from aquaculture and livestock farming, in addition to deforestation caused by logging.
"The rise could also be linked to climate change, which is causing more downpours and erosion of soils," Lin said.
In light of these regional differences, the researchers suggest that a set of spatially flexible policies for water quality control would be beneficial for the future health of Chinese lakes.
Check out www.echinawire.com for more content!
---
Subscribe by scanning below QR codes to get started.


A convenient way for foreigners and Chinese to buy real foreign imported products while living in China. Stay with ShopWire as we expand our products range. You can use either WeChat wallet or PayPal to purchase our products!
---
ChinaWire is the largest English WeChat Official account in China with over 150k subscribers. We post articles related to china and around the world as well as a survival mandarin section to help foreigners improve their Chinese skills.
---
WorldWire is a diversified account which mainly publishes breaking world news, entertainment, lifestyle, culinary and sports news from around the world.
---

Shop在線 is the Chinese version of ShopWire mainly for Chinese Customers. You can also use it if you are a foreigner with great chinese skills or introduce it to your Chinese friends. We guarantee only real imported products are sold on our shop.