Workshop | How to Outsmart Your Stress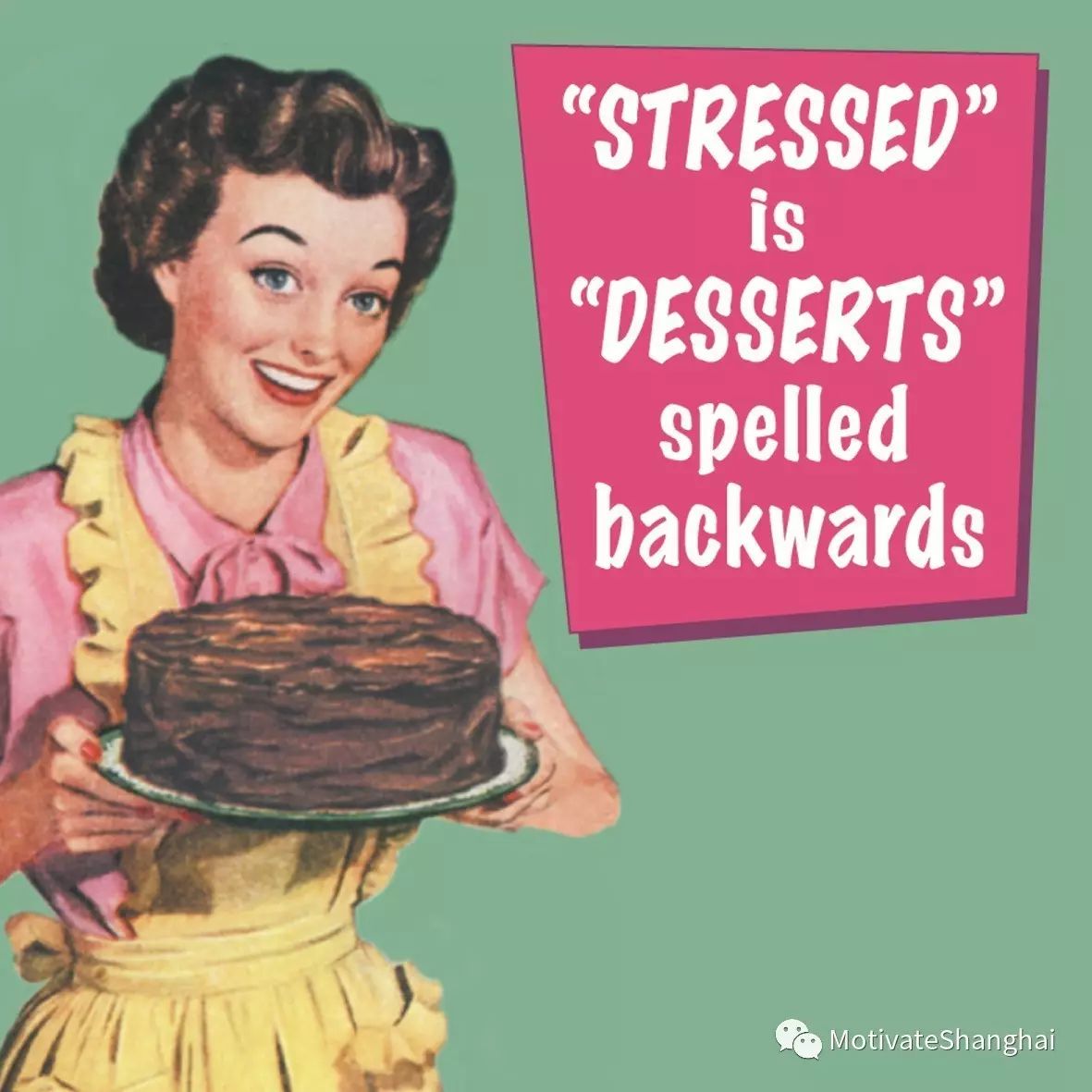 Feeling stressed out at work and in life? Easily anxious and irritable? Craving more dessert and coffee? Having trouble sleeping or feeling tired anyway no matter how much you sleep? Or simply cannot shed off your belly fat no matter how you diet and exercise? Watch out, it's highly possible that your stress hormone cortisol may be through the roof!

Excessive exposure to high level of cortisol erodes our brain, weakens our immune system, and makes us fat! Do you know that our stress hormone is also contagious, especially when you are in a leadership position?! As a leader in company or a parent at home, not managing your stress well may make you a source of second-hand stress unconsciously.

So why is that and what to do? The answers are simple and they lie in our own brain. In fact, do you know that we can literally REWIRE our brain on our own to fundamentally change the way we react to stressors in life and at work?

Together with Elise, let's hack into our own brain and nervous system to demystify the stress response, and acquire evidence-rich yet simple strategies and techniques to rewire your brain and outsmart your stress. By having your stress hormone level under control and triggering its natural antidote in your body, you can easily improve your resilience, wellbeing, and happiness.
About the Speaker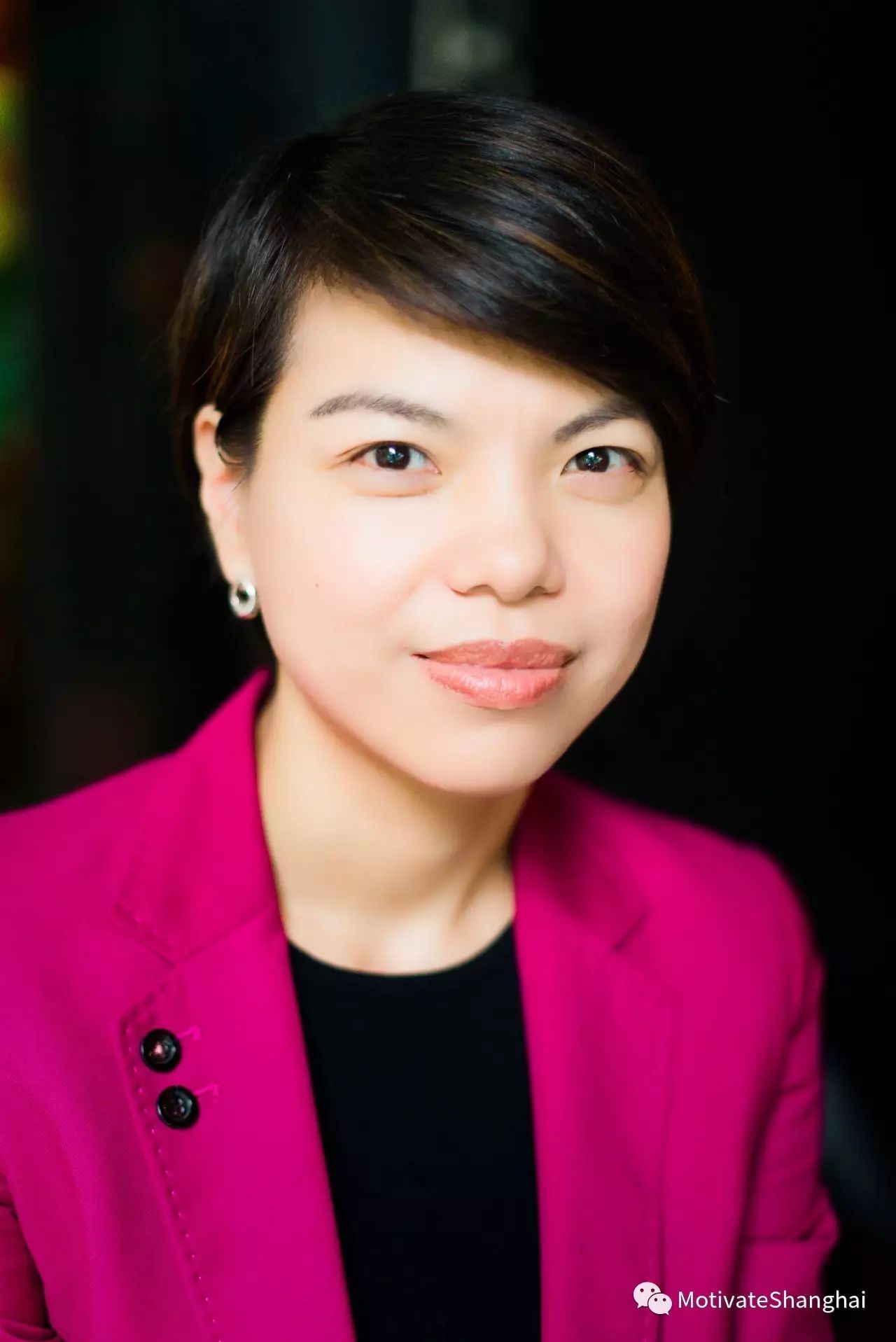 Elise Zhu is an Organizational Psychologist, who works as an Executive Coach, Talent Assessor, and Leadership Trainer. She has extensive experience in working with corporate leaders to facilitate them in successfully navigating the challenges and opportunities in their professional life, as well as helping organizations enhance competitive edge with their human assets. In recent years, Elise has been fascinated by neuroscience and its application, especially in the area of management and leadership. She has made it her personal mission to help more people benefiting from knowing and using their own brains better.
Her "Neuroscience and Leadership" workshop is an ICF (International Coach Federation) accredited CCE (Continuing Coach Education) program for certified coaches, corporate leaders, and anyone who's interested in wellbeing and personal growth.

Investment: 150 RMB
including dinner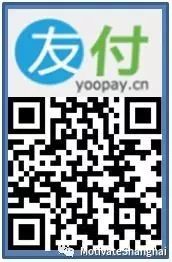 When & Where
Date: Tuesday, July 25th

Time: 7 - 9pm
Location: Fitspace, 969 Wuding Road, near Changde and Jianzhou roads.

Metro Stations: Chang Ping road (line 7) and Jing'an temple (Lines 2 and 7).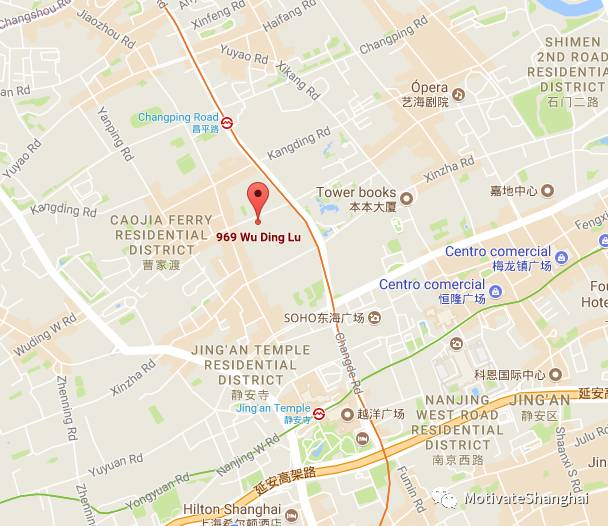 FitSpace is a new COWORKING space combining an open office layout with a full gym. We bring your daily life back into balance by blending work and healthy living.
www.fit-workspace.cn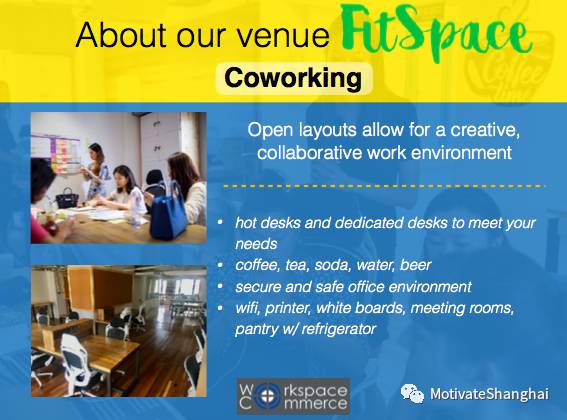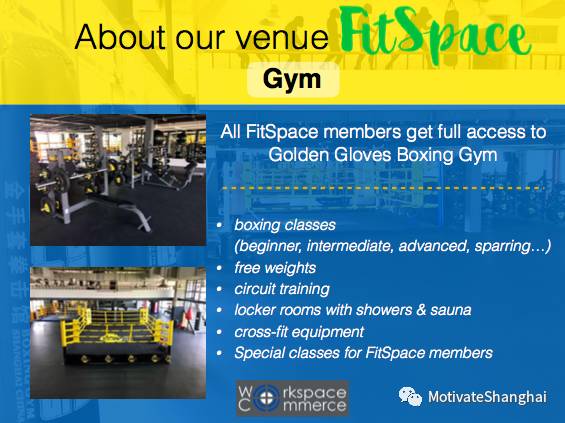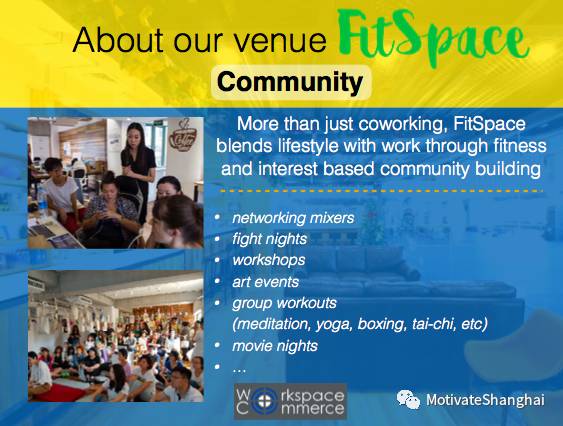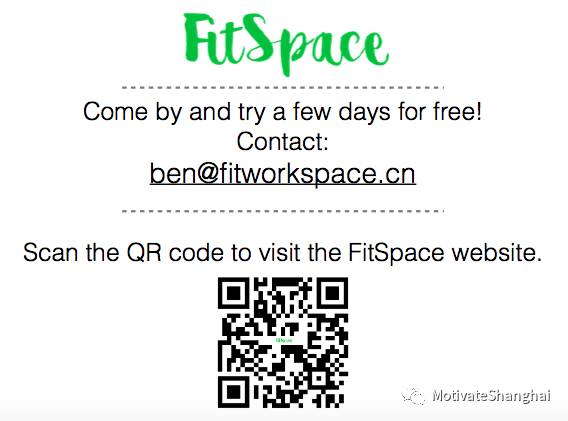 Stay tuned for August workshops!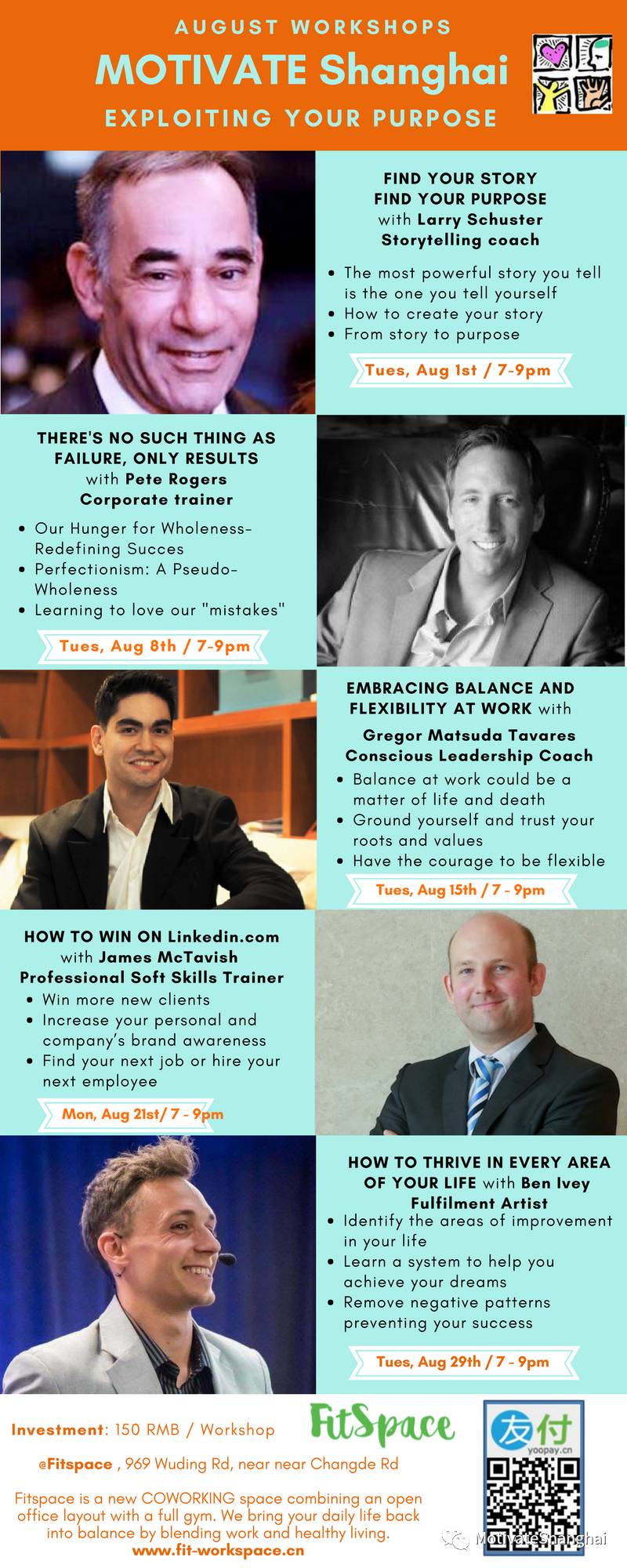 About the Organisers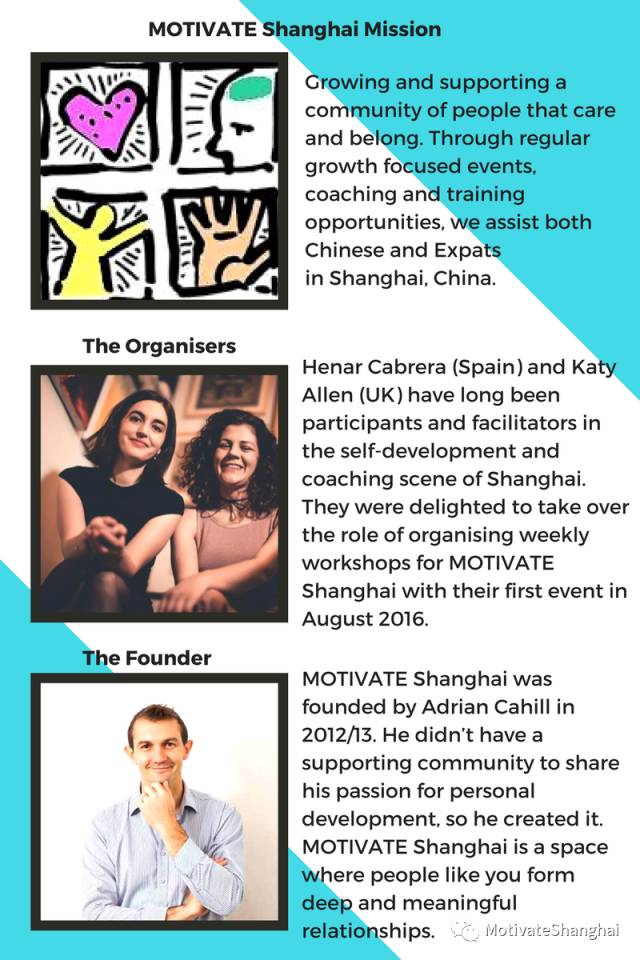 Pictures from previous workshops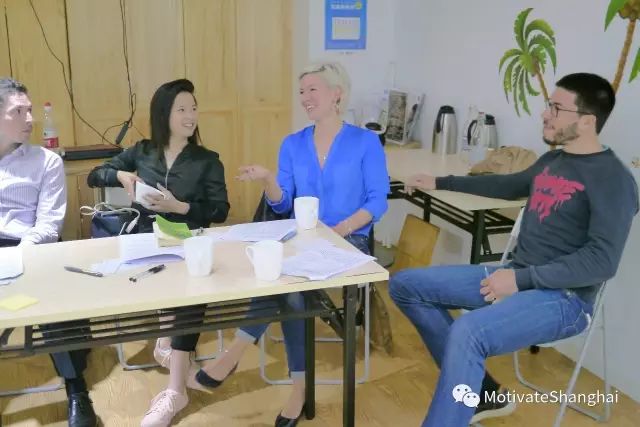 Feedback from attendees of previous MOTIVATE Shanghai workshops:

"It was an unique, interesting experience tonight. Thanks again"
"Thanks for your insights and shining postive energy"
"Many thanks to all of you! Learnt a lot"
"Loved how many other interesting people attended and the friendly and open atmosphere".
"There was a cozy and warm feeling of the venue and the participants"
"Thanks a lot for a really nice event yesterday night! Loved having the opportunity to meet other people who are interested in personal development. What a treat!"
"I love being surrounded by wonderful people like you"
"It was a pleasure to be in the presence of you all"
"Thank you for sharing your experience and knowledge"
"I gained a lot tonight!"
"The energy was so special. We enjoyed the evening so much!"
"Wonderful, powerful and highly emotional workshop"
"I just cannot stop smiling. You are an amazing group of people that is ful of love, passion and joy. You went up and beyond my of all we could have dreamed of"
"It was nice sharing with like minded people and learn about tips and tricks to improve our lives"
"I love meeting new, growth-oriented folks"
"Great people, great minds alike, positive vibe all along, lots of nice energy exchanges, hands-on experience, learned and enhanced previous knowledge".

"Amazing experience for me as well. So glad to have you all. Love the group energy, very receptive and open minded."
"A wonderful, inspiring experience... Totally worth the trip from Suzhou!"
"Love tonight's workshop soooo much! Nothing to say but THANK YOU!"

"Thanks girls for spreading positivity and self-love!"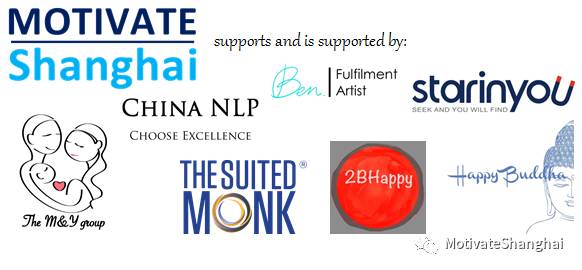 Contact us: