New Zealand: 16 regions, 16 attractions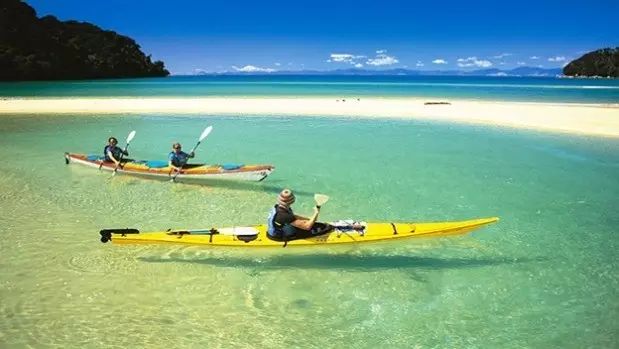 Abel Tasman has crystal clear water, dolphins and 50km of coast line to explore.
New Zealand is small. But that doesn't mean it has small things to offer, it packs a lot of awesome into a small place.
So we have broken it down into regions and what you have to see in each of those 16 regions across New Zealand.
Region 01: Northland
Attraction: Scuba Diving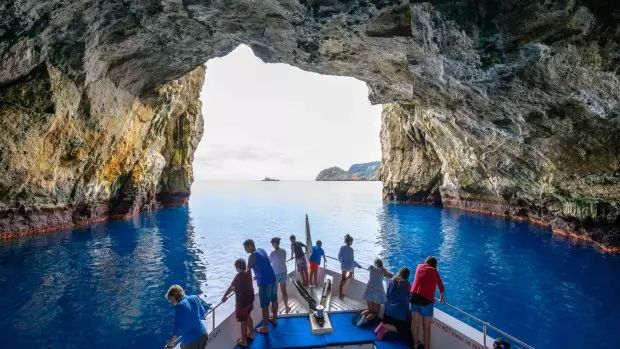 Rikoriko (Riko Riko) cave is the world's largest sea cave, in the Poor Knights Islands in Tutukaka, Bay of Islands.

If you love Scuba Diving or maybe you just want to do your first scuba, Northland is the place. From the ship wreck of The Rainbow Warrior to the Riko Riko - The worlds largest sea cave, you can't not do a dive in Northland.
Marine Reserves are scattered all over the place with plenty of wildlife to encounter underwater.
Region 02: Auckland
Attraction: Waiheke Island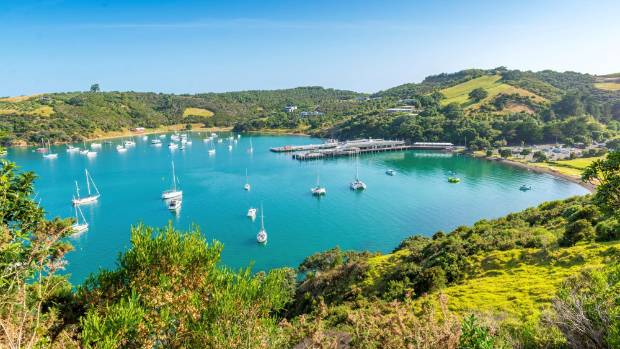 Just a stone's throw from Auckland: Waiheke Island.

A short ferry or flight from the city centre and you can find yourself on Waiheke Island.
Whether you want to indulge in local foods and wine or enjoy more adventurous activities such as zip lining. Waiheke is a must visit.
Region 03: Waikato
Attraction: Hobbiton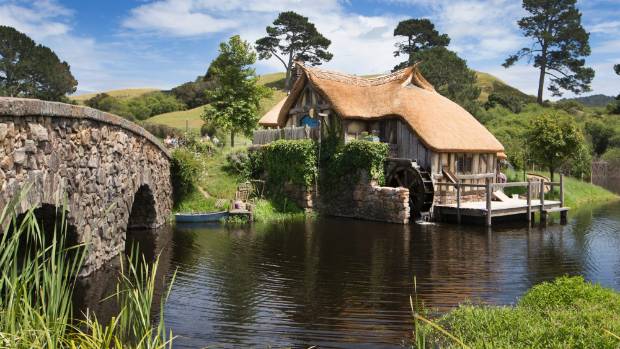 Christel Yardley Waikato must-do: Hobbiton.
There is a lot crammed into the Waikato that makes it a wicked place to visit. Adventurous activities, family fun and a lot of culture is spread throughout the Waikato.
But an attraction not to miss is, of course, Hobbiton. The Lord Of The Rings films put New Zealand on the world map and now it'd be rude not to gaze at Middle Earth.

Region 04: Bay Of Plenty
Attraction: Walk up a volcano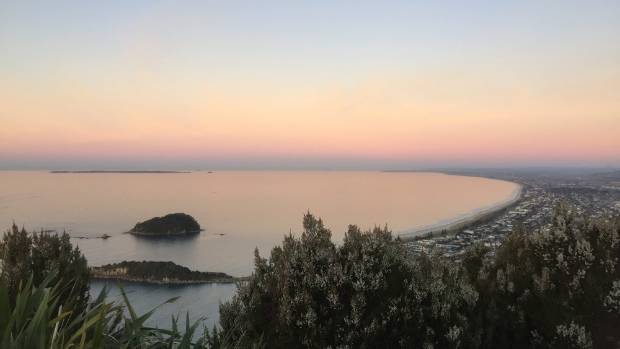 Siobhan Downes/FAIRFAX NZ A sunset from the summit of Mount Maunganui.
Of course there is plenty to do in the Bay Of Plenty, but we think walking up an extinct volcano cone really takes the cake in this region.
Wicked views over Mount Maunganui and across the Pacific Ocean.
Region 05: Gisborne
Attraction: Rere Rockslide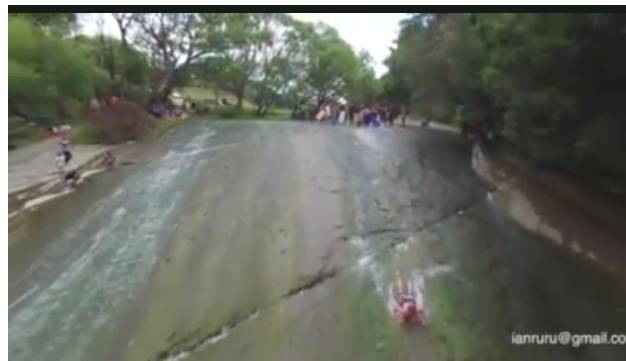 Grab your boogie board and head to the Rere rock slide in Gisborne.
After a bit of natural fun in the middle of nowhere? Rere Rockslide is a 60m long smooth slimy rock that you can literally slide down.
We strongly suggest you take a body board for this. Laughs are 100% guaranteed.
Region 06: Hawkes Bay
Attraction: Cape Kidnappers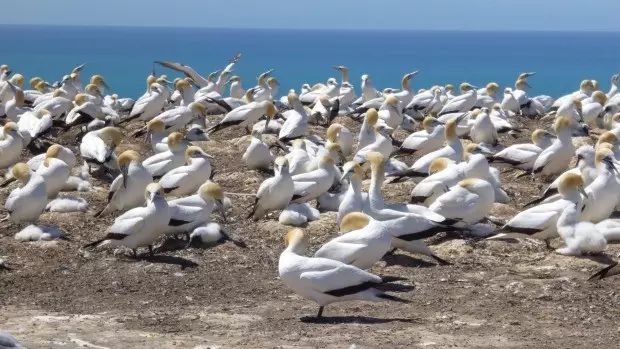 Get out there with the gannets at Cape Kidnappers.

Yet more beautiful scenery to be seen in Hawke's Bay, along with warm weather and wicked coast line we suggest you check out Cape Kidnappers.
Amazing steep, white cliffs and gannet colonies to be viewed. Also Hawke's Bay is an awesome place for wineries and real fruit ice creams.
Region 07: Taranaki
Attraction: Pouakai Circuit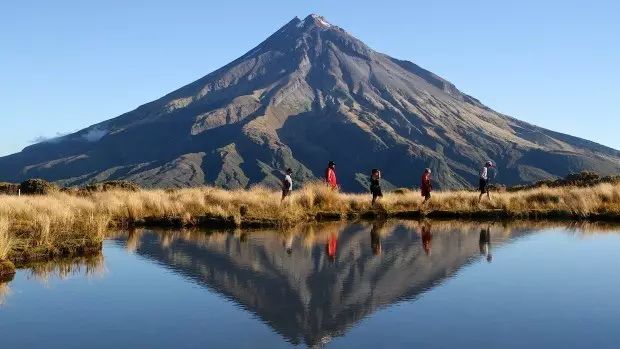 Jacqui Dick One of the best tracks at Mt Taranaki: Pouakai Circuit.
Recently voted the second must see region for 2017 travel by Lonely Planet, Taranaki is now in the spotlight. There is plenty to do here, especially if you love the outdoors.
We strongly suggest you do the Pouakai Circuit. A 2-3 hike with views of Mount Egmont, alpine scenes and Ahukawakawa Swapland.
Region 08: Manawatu-Wanganui
Attraction: Tongariro Alpine Crossing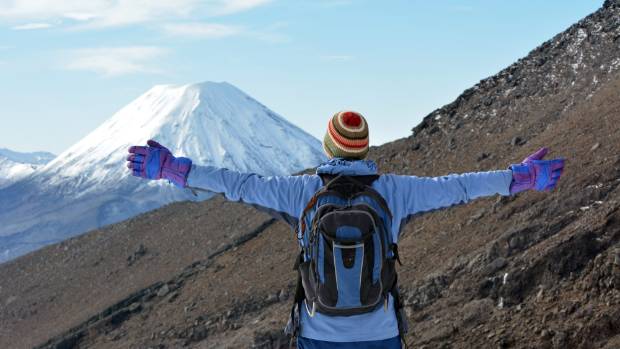 123RF The Tongariro Alpine Crossing is one of the best one-day treks in the world.
This hike simply cannot be missed, you can either do the full 43.1km loop - which is one of the nine great walks in New Zealand - or you can do the day crossing which is 19.4km.
LOTR was filmed here (Mount Doom) and the Emerald Lakes are just breath taking. Highly recommended if in the area.
Region 09: Wellington
Attraction: Museum of New Zealand Te Papa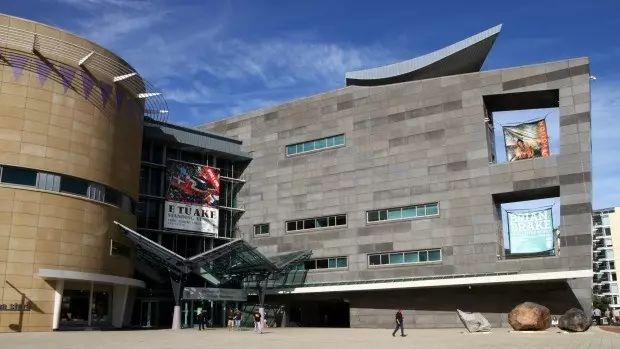 Luke Appleby Te Papa - the National Museum of New Zealand is on the Wellington waterfront.
Well known across the globe for its interactive and visitor focused experiences. Always changing exhibitions keeps it exciting for all ages. Currently they have a Gallipoli: The scale of our war display, which show cases the heart wrenching scenes the ANZAC Soldiers went through.
Te Papa worked hand in hand with Weta Workshop to create this unmissable display.
Region 10: Tasman
Attraction: Kayak in Abel Tasman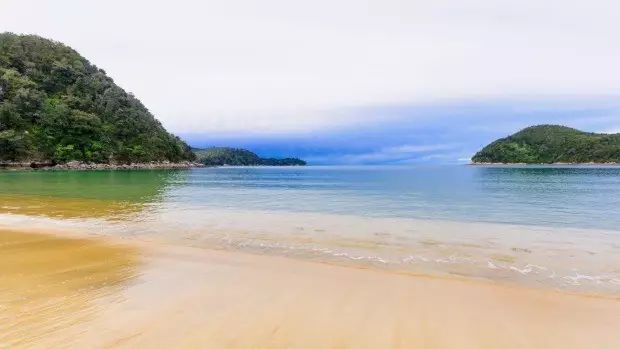 123RF Abel Tasman: One of the best spots in the world to go sea kayaking.
Crystal clear water, dolphins and 50km of coast line to explore. It's one of the best spots in the world to go sea kayaking.
Region 11: Nelson
Attraction: World of WearableArt and Classic Cars Museum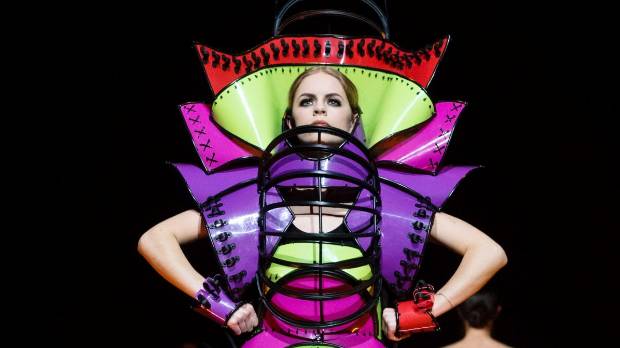 GETTY IMAGES Check out the crazy costumes at the World of WearableArt and Classic Cars Museum.
New Zealand's smallest region sits at the top of the South Island and has some cool attractions within it. The World of WearableArt and Classic Car Museum is probably a museum that you haven't seen before.
Showcasing art that was made to be worn and a bunch of classic cars, this is a good spot for both the ladies and gentlemen.
Region 12: Marlborough
Attraction: Wineries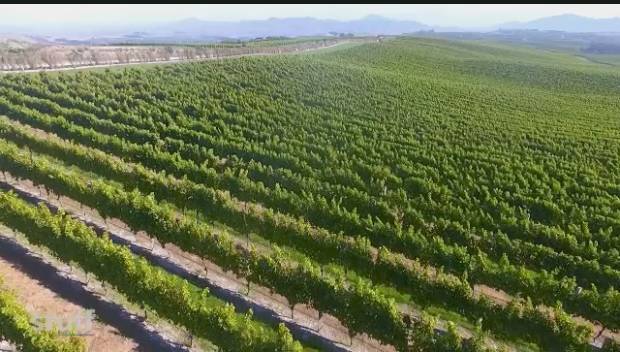 The Yealands Estate rolls across a stunning section of the Marlborough landscape - and it's even better from the air.

There are over 24,000 Hectares of vineyards in Marlborough and because of that an outstanding 77 per cent of New Zealand's wine production comes from this region.

You'd be crazy not to go on a wine tour here.
Region 13: West Coast
Attraction: Franz Josef and Fox Glaciers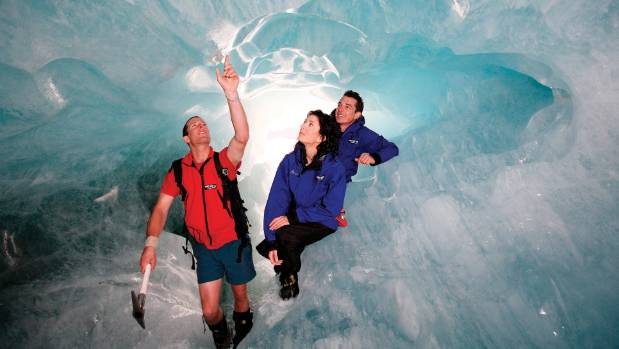 Take a guided tour through an ice cave at Franz Josef glacier.

New Zealand's West Coast has some seriously good views. The road winds it way down the coast through forest and small coastal towns with plenty to see. One of the not to miss attractions is the glaciers.
They are one of two places in the world where you can see glaciers descending into rainforest and some of the easiest to access. Make sure you keep an eye out on the weather forecast as rain is very common on the West Coast.
Region 14: Canterbury
Attraction: Hooker Valley Walk - Mount Cook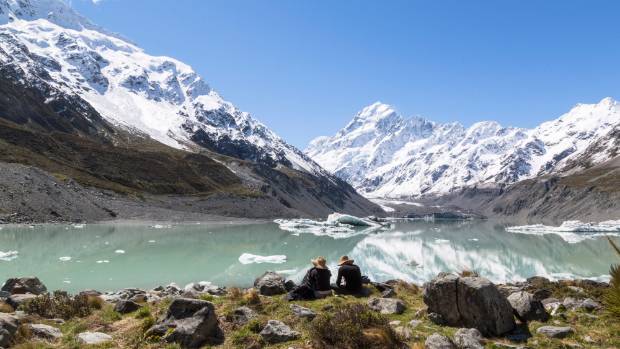 Joseph Ku The Hooker Valley walk only takes about 1.5 hours.
New Zealand's highest mountain, Mount Cook is a place not to be skipped. A stunning drive along the turquoise blue Lake Pukaki and you will come across the mountain standing at 3724m tall.
Once there, jump out of your car and start walking the 1.5 hour return Hooker Valley walk. A milky grey lake with plenty of icebergs floating about it and Hooker Glacier staring you right in the face, it truly is some of nature's finest.
Region 15: Otago
Attraction: Queenstown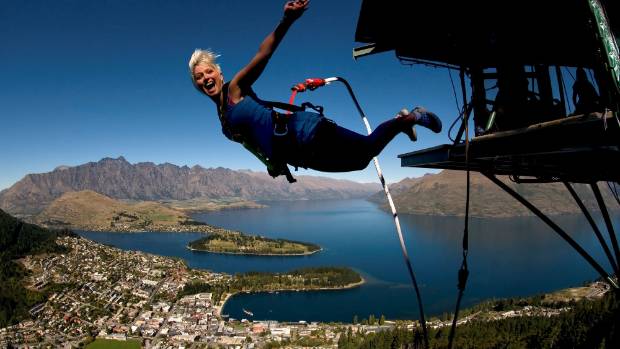 Bungy jumpQueenstown and Lake Wakatipu.

If adventure is your thing then Queenstown is your place. Also known as The Adventure Capital of the World, with hundreds of different outrageous things to partake in whether jumping off a bridge, riding a horse or fun-yaking down a river appeals to you, then you're in luck because Queenstown literally has it all.
Make sure you take a wad of cash though because it's certainly not cheap.
Region 16: Southland
Attraction: Fiordland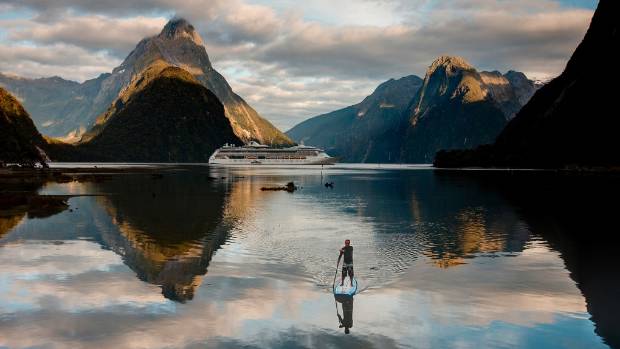 Eighth wonder of the world: Milford Sound.

Milford Sound is regarded by many as the eighth wonder of the world and it's hard to disagree. Although it is a popular tourist spot now, you can avoid the crowds by visiting Doubtful sound.
Both fiords offer spectacular views fromand below. Whether you're flying in, sailing on a boat or going for a scuba dive you will not regret your decision to visit Fiordland.
- Stuff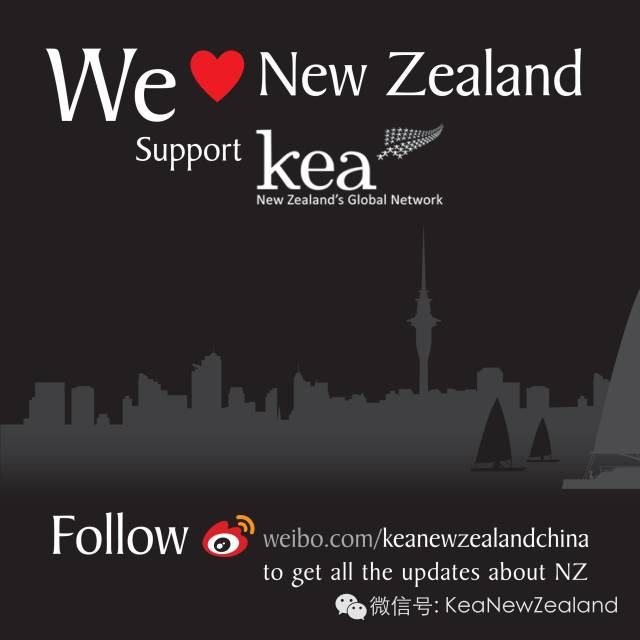 ------------Thank You-----------

Click'•••'on the upper right corner to share with your friends.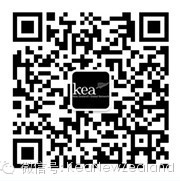 Follow us and join us:
Weibo:KeaNewZealand
Wechat:KeaNewZealand
Official Website:www.keanewzealand.com