CQ's summer resorts, ready to bringing a cool summer for you
As days in summer are coming, we offers several summer resorts in Chongqing which are worth a visit. On the weekend or free time, you can take a trip with your friends or relatives, enjoying some cool weather and temporarily forgetting the sweltering heat of Chongqing.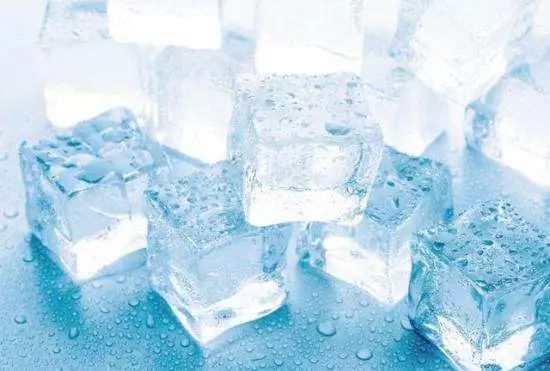 Recommendation 1: Xiannv Mountain
推薦1:仙女山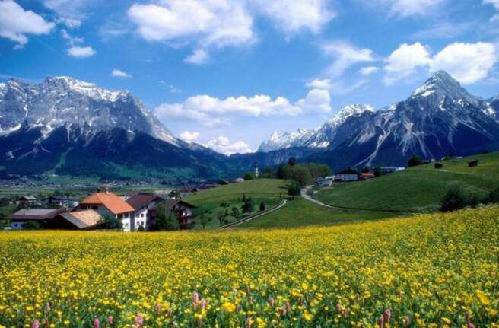 The well-known "Moon Palace in heaven, summer resort in world" -- Xiannv Mountain in Wulong, boasts a comfortable temperature in summer, more than ten degrees centigrade lower than central downtown of Chongqing. This has has won it a reputation of "Summer Palace of Mountain City". In addition to the "Four Uniques", immense forest, rugged peak, grassland, and snowfield, there are many other landscapes like Three Natural Bridges, Furong Karst Cave as well as Longshuixia Fissure Gorge. All of these present a unique Chongqing summer in cool atmosphere.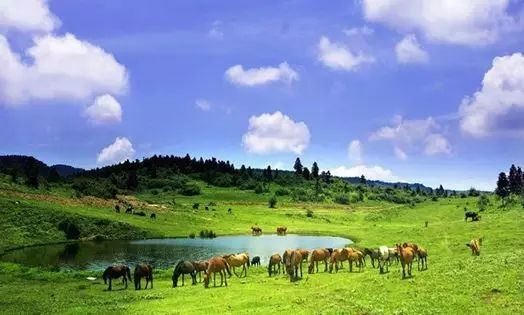 Transportation: Longtousi tourist center has opened Xiannv Mountain Tourism Dedicated line. Tourists will go on the trip from Longtousi Tourist Center to Xiannv Mountain of Wulong at 8 am, 9 am, 11:30 am, and return at 9:30 am, 14:30 pm, 18:00 pm with one-way bus ticket of 83 yuan per adult and 42 yuan per child.
交通:龍頭寺觀光集散中心已正式開通仙女山觀光專線。每日8時、9時、和11時30分由龍頭寺觀光集散中心發車前往武隆仙女山鎮游客集散中心,返程則為每日的9時30分、14時30分和18時。觀光專線單程成人票價83元/次、兒童42元/次。


Recommendation 2: Black Valley
推薦2:黑山谷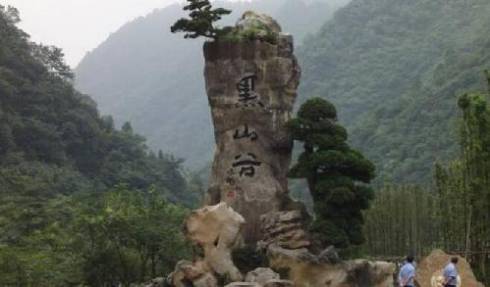 Dense forests in the high mountain contributes to a forest coverage rate of 97%. Compared to other parts at the same latitude, undamaged natural ecosystems of subtropical and temperate zone are preserved well in Black Valley. It was honored with the title of "Biological Gene Pool of Chongqing and Guizhou" by experts. It's a famous aero-anion spot with picturesque scenery where you will feel very relaxed after walking around.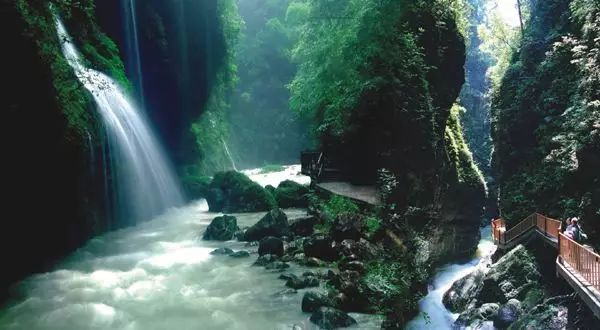 Transportation: 1. Tourists from downtown can take the long-distance bus from Chenjiaping or Nanping Long-distance Bus Station to Wansheng with a 38-yuan ticket, about 90 minutes.
2. After arriving at Wansheng Long-distance Bus Station, you can take the No.106 Bus near Wandongnan Road to Bajiao Tourist Center of Black Valley for about 4.5 yuan, 30-minutes drive.
交通: 1、重慶主城區可以在陳家坪或者南坪長途汽車站乘坐到萬盛城區的長途大巴,車費38元,車程大約90分鐘。
2、到了萬盛汽車站後下車出站,在站外萬東南路旁乘坐106路公車到黑山谷八角游客接待中心下車,車費4.5元,車程約30分鐘。


Recommendation 3: Huangshui National Forest Park
推薦3:黃水國家森林公園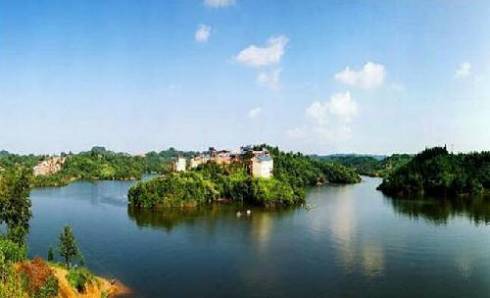 As the youngest, largest and the only minority scenic spot among five national forest parks in Chongqing, Huangshui is a desirable destination for taking summer vacation with an integration of forest recreation, heat prevention, tourism and Tujia folk custom appreciation.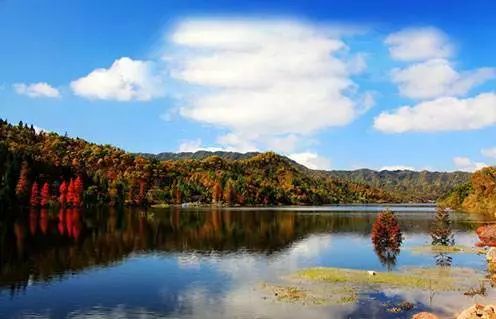 Transportation: Chongqingbei Railway Station - Shizhu County with six shuttles, 1.4-hour-drive. Regular train takes about 2.2 hours. After arriving in Shizhu, transfer the bus to Tourism Village of Huangshui.
交通:重慶北站—石柱縣站,動車組6班。車程1.4小時。普通列車車程2.2小時左右。到達石柱後換乘坐石柱到黃水觀光鎮的車。


Recommendation 4: Simian Mountain
推薦4:四面山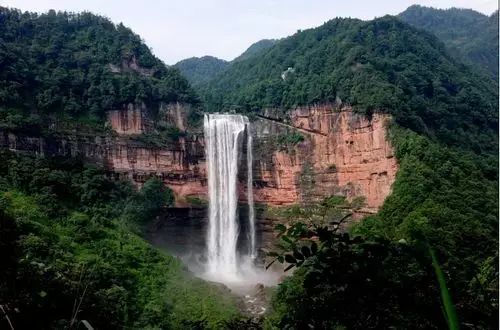 The temperature in Simian Mountain will not exceed 20 degrees centigrade even in the hottest days of Chongqing, which attracts many elders living for a long time in Agri-tainments houses. If you can't stand the sweltering days, then Simian Mountain is the best choice to enjoy cool!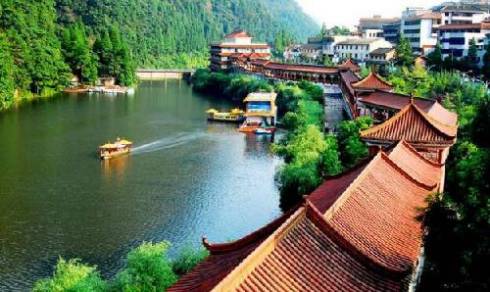 Transportation: Coach from Chenjiaping Long-distance Bus Station to Jiangjin Station, then transfer to Simian Mountain.
交通:陳家坪汽車站坐車到江津客運站,然後在客運站坐車到四面山。


Recommendation 5: Tea Mountain and Bamboo Sea
推薦5:茶山竹海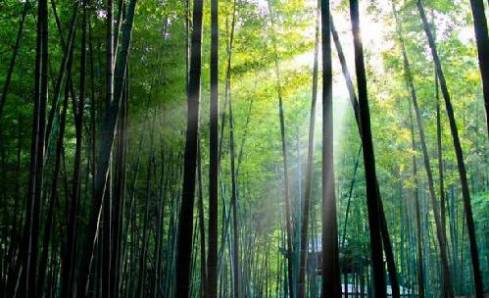 The beautiful Tea Mountain and Bamboo See national forest park, being called "The First Secluded Mountain" in the world, owns large areas of tea plantation — more than 20 thousand mu — and bamboo forests of more than 50 thousand mu. These combine to form the precious scene "symbiosis of bamboo and tea" in China. With a high forest coverage rate of 97% and negative oxygen anion per cubic centimeter as high as 20,000, this deserves to be called a "Natural Oxygen Bar".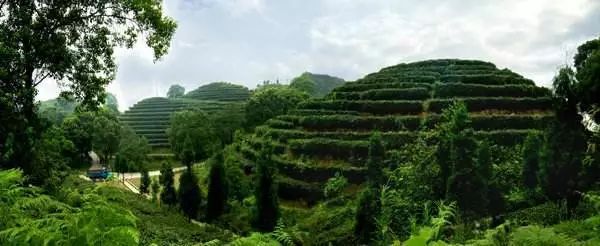 Transportation: Take the high-speed railway to Yongchuan, then transfer to Tea Mountain and Bamboo See by bus
交通:高鐵到永川再乘車前往茶山竹海


Recommendation 6: Jinfo Mountain
推薦6:金佛山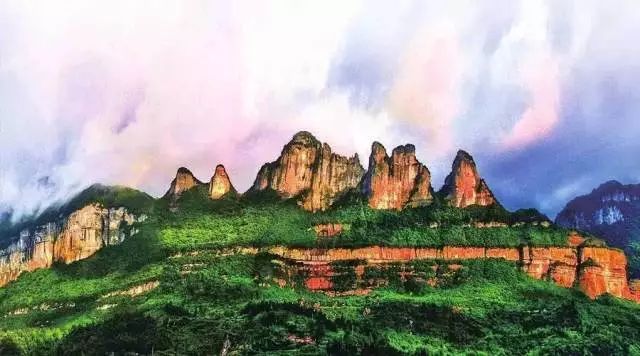 Owning to its biological diversity and particular karst landform, Jinfo Mountain is listed in The World Natural Heritage. With the peculiar natural landscape, various kinds of rare animals and plants, majestic rock style, enigmatic underground palaces, unpredictable meteorological scenery and famous ancient temple heritage, Jinfo Mountain was awarded one of the "Four Famous Mountains in southwestern China" along with Emei, Qingcheng and Jinyun Mountains.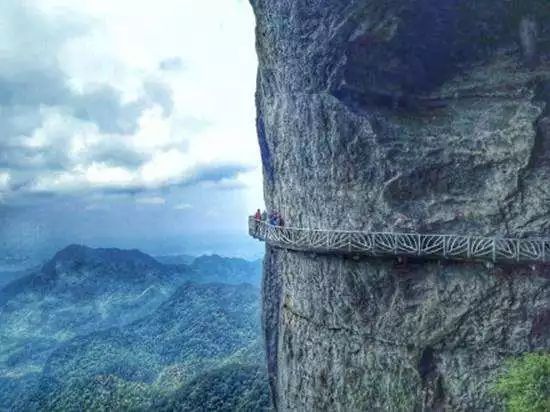 Transportation: Nanping Long-distance Bus Station -- Nanchuan, about 1.5-hour-drive; Nanchuan -- Jinfo Mountain, about 1.5-hour-drive.
交通;南坪長途汽車站—南川,車程約1.5小時; 南川—金佛山,車程約1.5小時

HelloChongqing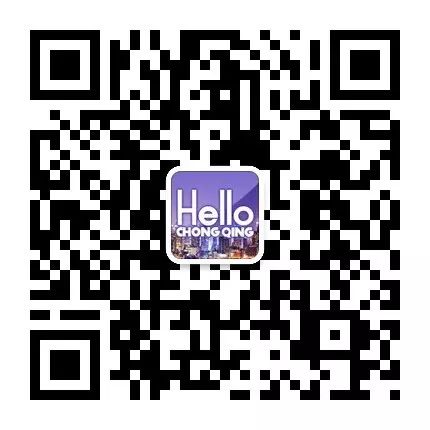 Everything you must know about Chongqing and China