Bike Sharing App Goes Bankrupt After 90% of Bikes were Stolen
Tap "ChinaWire" !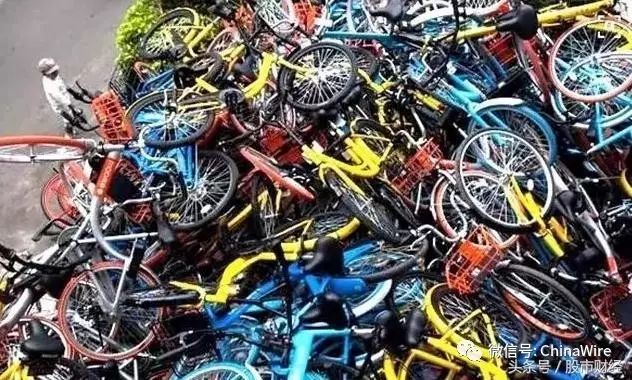 source: insider.co.uk

A Chinese bike-sharing start-up has shut down after just five months after 90 per cent of its cycles vanished.
Chongqing-based Wukong Bikes aimed to join the country's growing 'Uber for Bikes' firms by hiring out two-wheelers mainly to students in the city.
But they did not put GPS systems on their bikes and by the time it realised the technology was vital the business was out of cash.
It's believed to be the first bankruptcy of China's booming bike-sharing industry.
Tencent-backed Mobike and Ofo, supported by Alibaba and Xiaomi, are dominating the market.
Founder Lei Houyi told local media that as well as the lack of GPS, his firm had struggled because its bikes were of inferior quality to those used by its larger competitors and were damaged too easily.
He added that while users were initially charged, Wukong resorted to giving away bicycles rides for free to try and compete with other players.
In China, rather than having fixed docking stations, all the firms are app based.
In most cases, bikes are fitted with a GPS chip, allowing users to locate a bike. They pay for the hire with their smartphones and then unlock it - sometimes using a QR code.
After they have finished the journey, customers can leave the bike anywhere.
That has proved problematic at times, with bikes abandoned in remote locations where another rider is unlikely to find it or want it.
Check out www.echinawire.com for more content!
---
Subscribe by scanning below QR codes to get started.


A convenient way for foreigners and Chinese to buy real foreign imported products while living in China. Stay with ShopWire as we expand our products range. You can use either WeChat wallet or PayPal to purchase our products!
---

ChinaWire is the largest English WeChat Official account in China with over 150k subscribers. We post articles related to china and around the world as well as a survival mandarin section to help foreigners improve their Chinese skills.
---

WorldWire is a diversified account which mainly publishes breaking world news, entertainment, lifestyle, culinary and sports news from around the world.
---

Shop在線 is the Chinese version of ShopWire mainly for Chinese Customers. You can also use it if you are a foreigner with great chinese skills or introduce it to your Chinese friends. We guarantee only real imported products are sold on our shop.