China Starts Using Facial Recognition to Shame Jaywalkers
Tap "ChinaWire" !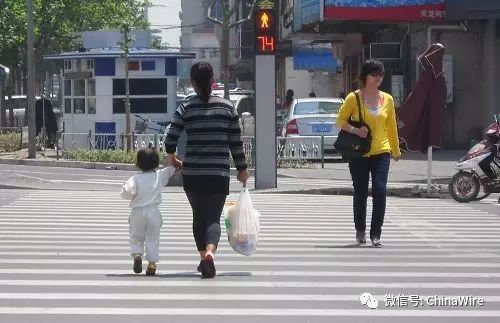 source: straitstimes.com

Jaywalkers in China risk being identified by facial recognition technology and having their photo and personal information exposed to shame them for breaking the law.
Traffic management authorities in several Chinese cities have installed facial recognition equipment and screens at major intersections to tackle the ongoing problem of jaywalking and to encourage road safety.
Since the equipment was installed in Jinan, capital of east China's Shandong province in early May, it has captured photographic proof of more than 6,000 cases involving pedestrians and non-motorised vehicles crossing roads during red lights.
The equipment takes several snapshots and a 15-second video when it detects pedestrians crossing the intersection on a red light. The photos appear on the screen immediately so the offenders can see they have been caught.
The photos are then compared with the images in the provincial police department database and checked to confirm accuracy.
Within 20 minutes, offenders' photos and personal information such as their ID numbers and home addresses are displayed on the screen at the crossroad.
Traffic police then contact the offenders and give them a choice of three forms of punishment - a fine of 20 yuan, a half-hour course in traffic rules, or 20 minutes spent assisting police in controlling traffic.
"Since the new technology was adopted, the cases of jaywalking have been reduced from 200 to 20 each day at the major intersection of Jingshi and Shungeng roads," said Jinan's traffic police.
The city will install the equipment at 50 major intersections by end-June. Each set costs around 100,000 yuan.
Check out www.echinawire.com for more content!
---
Subscribe by scanning below QR codes to get started.


A convenient way for foreigners and Chinese to buy real foreign imported products while living in China. Stay with ShopWire as we expand our products range. You can use either WeChat wallet or PayPal to purchase our products!
---

ChinaWire is the largest English WeChat Official account in China with over 150k subscribers. We post articles related to china and around the world as well as a survival mandarin section to help foreigners improve their Chinese skills.
---

WorldWire is a diversified account which mainly publishes breaking world news, entertainment, lifestyle, culinary and sports news from around the world.
---

Shop在線 is the Chinese version of ShopWire mainly for Chinese Customers. You can also use it if you are a foreigner with great chinese skills or introduce it to your Chinese friends. We guarantee only real imported products are sold on our shop.