Consular Workshop in Changsha, Hunan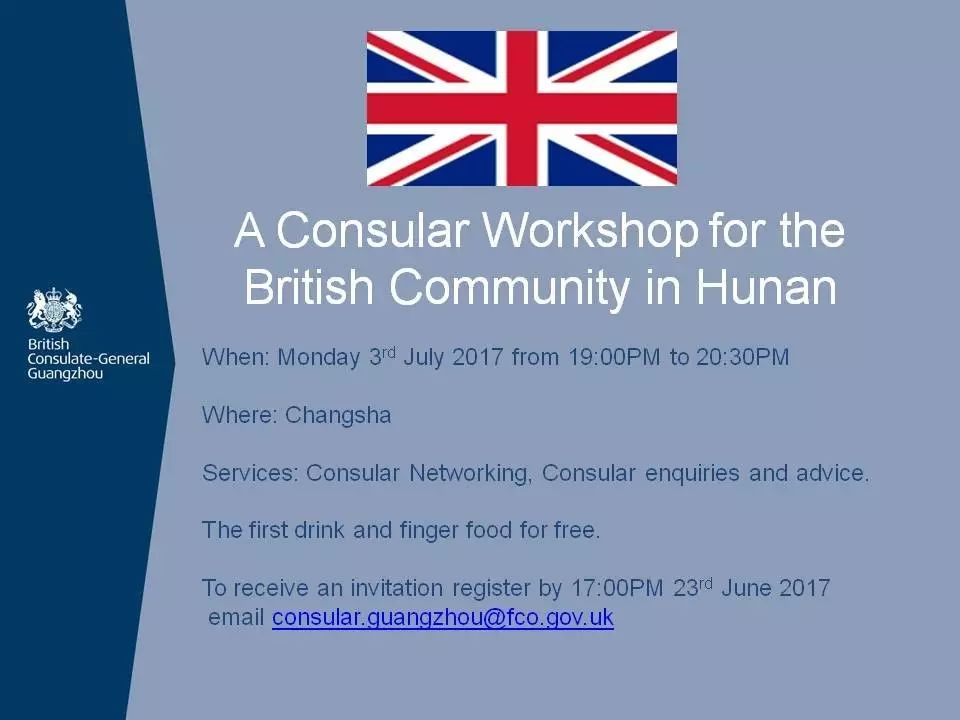 Calling all British nationals in Hunan: have you ever wondered which services the British Consulate-General can provide you with, or what to do if you lose your UK passport? Come along and join us for our upcoming Consular Workshop in Hunan!
The Consular Workshop will be held on3rd July 2017 as an opportunity for British nationals to build their understanding of consular issues in China, and raise any issues they have with our consular team.
The schedule is as follows:
When: 19:00-20:30, Monday, 3rd July 2017
Where: Changsha
The first drink and finger food for free.
To receive an invitation please register via email to [email protected] before 17:00 23rd June 2017.
We look forward to seeing you there!
Consular Team
British Consulate-General Guangzhou