USA

Fried"popcorn" chicken, mashed potatoes, peas, fruit cup and a chocolatechip cookie.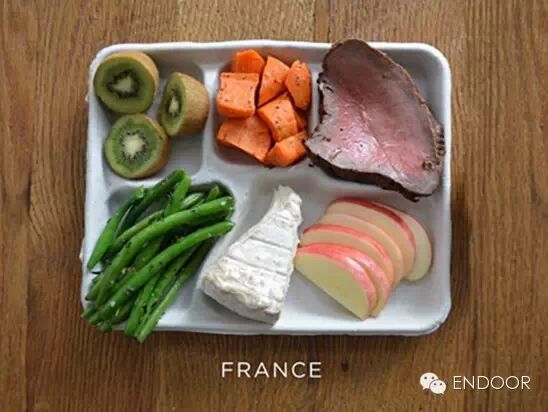 France
Steak, carrots, green beans, cheese and freshfruit.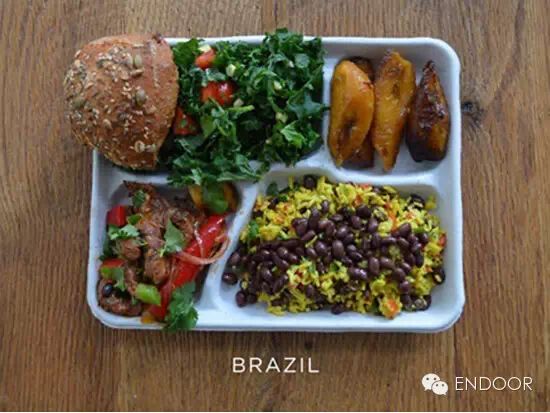 Brazil
Pork with mixedveggies, black beans and rice, salad, bread and baked plantains.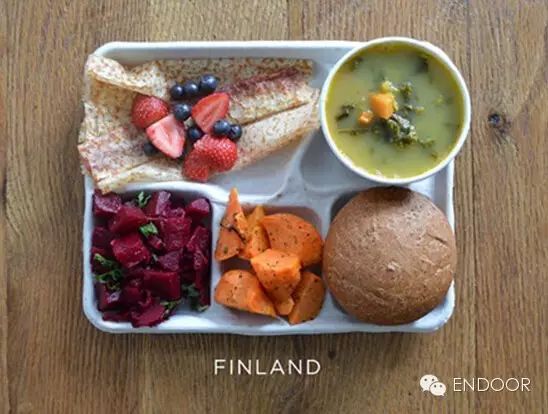 Finland
Pea soup, beetsalad, carrot salad, bread and pannakkau (dessert pancake) with fresh berries.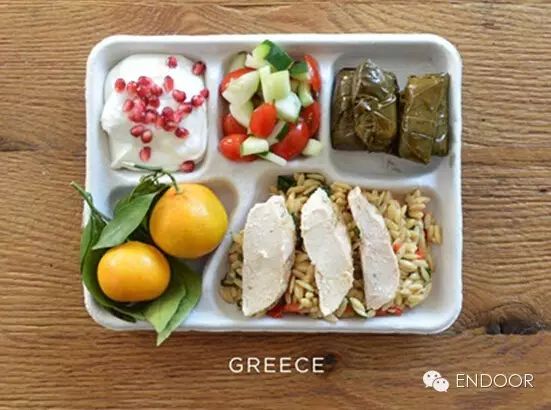 Greece
Baked chicken over orzo, stuffed grape leaves,tomato and cucumber salad, fresh oranges, and Greek yogurt with pomegranateseeds.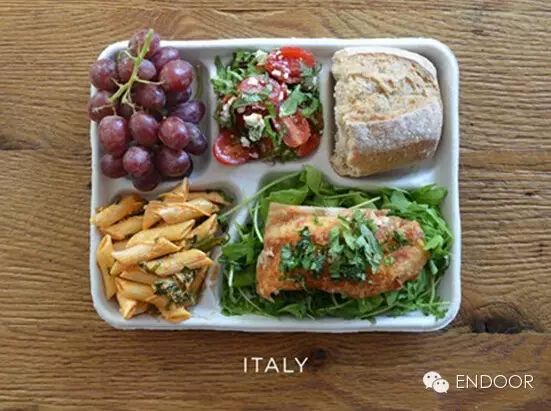 Italy
Local fish on abed of arugula, pasta with tomato sauce, caprese salad, baguette and somegrapes.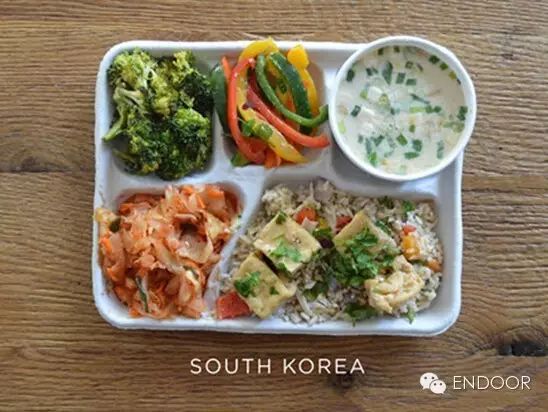 South Korea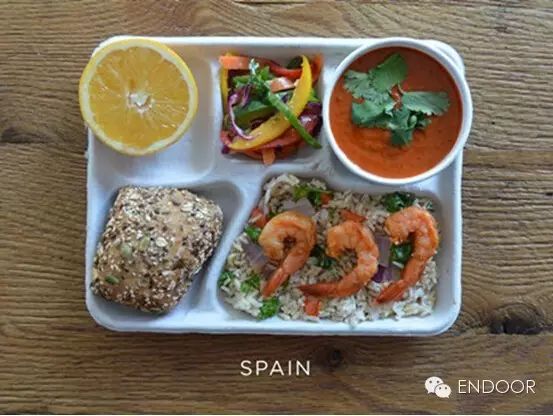 Spain
Sautéed shrimpover brown rice and vegetables, gazpacho, fresh peppers, bread and an orange.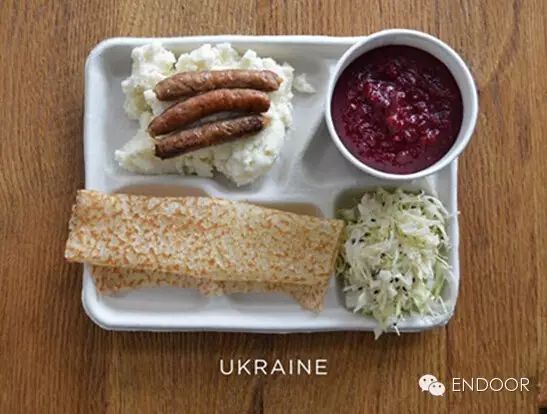 Ukraine
Mashed potatoes with sausage, borscht, cabbage and syrniki (a dessert pancake).