Dear March 31st to everyone. With April Fool's Day tomorrow, and Niki's birthday around the corner, I did not write a story this week...instead it is a poem, yes a poem. You may want to close out on your we chat phone icon and get the hell out of here now. This one is hopeful, about love, about the future and that is all we can ask for in our day to day lives. Wouldn't it be nice if we could all live in a world of love...until love gets too annoying and we need our space...but until those moments, it's a lovely thought don't you think?
-Sincerely, James
---
---
---
A World of Love
I suppose some life is lived by happiness
and
its escapades, sweetness savored till it becomes
Yours
Job
Living
Moving
Breathing
All constants lying down when tired
Rest and its escapades, the fighting pleasure
of your own space, …a world of love
And what of this world of love?
Supposed spiritual supreme?
Living alive as spirit
Living alive like a nonexistent sweetie-pie
Living amongst animals of greed & power
Living as we all could, we might rise up and
Live a world of life
Living only invigorates
Living is now
Living with people destroys, only to build again
and look at that,
That free minute of time that is so necessary
So predicting, trying to change solutions that
don't make sense, when a sense is a guess
like everything else
Living is guessing, knowing its ego
Living to die
Living we do everyday & night
Living as a world of love
Repeating lines and lines, all different, all made
from new
As a world of once replicated
the world of now somehow sparkles with its growth,
Lessons, lessons beginning with toughness, ending in life
Sounds uncontrolled,
Our veils revealed
Our insecurities driven into the ground over
and over and over
Forever ever will be rowing itself along
the water
Our minds deplete & grow faster then we know
Our water is contaminated
Our schools have become (and still are) humorous,
Un-noteworthy of the notes we took, the ones
they forced to make…
And now it has disappeared,
passed away with its pleasure, knowing we can smile
We will stay forbidden to new discoveries
We will seek glory like thee insane, crazy filled minds, lost minds
and that can happen
This unknown feeling of love responds like a sewn jacket
Seasons felt un-too-common, yet simple in
their surprises, awareness is a sonofabitch,
It must be this, feeling when doing, responses attached
to nothing, not even appropriate glances,
In this world of love time is for lovers
Work is for, should be for everyone, no exceptions
Even broken hearts should happen to something, and I am something
to be open,
Even redemption comes around (and there is nothing sweeter)
Even a romance
Even love, even hate,
Yes hate, it is there unhidden
Chances are treasured no?
Their reward: Sacrifice noticed
You yourself noticed, this known
What is known so that I can remember?
Does not grace know my name?
Come forth, I await those appropriate glances against my will till cozy
Time loses its gloss when the fun of the game walks out the door
Do we seek in desperation?
Soon unraveling our life's lost
Tomorrow, the end of May,
Circling around ourselves till our feet retire, followed by the next adventure
The catalyst for news
The humming of eyes, it truly must see our reflections
In a world of love I remember your eyes everyday,
You I do not understand
You I once lived honestly through you, once
Your passion no longer my flag
I turned a soft pardon keeping towards my guess,
my unknown chance with youth dividing
Hunger only natural…
Waking up a pattern of no limits, climbing a mountain or
painting a picture
Equality is only a word, a thought of serenity
Golden foolery, laughter mixed with skin
Candles un-lied to
Tables & chairs well used & admired
…Fine beauty is just that, …fine
a detailed pedal or rock filled creek
a kind remembrance of home
a difficult practice
a religion for yourself
a period of living in a world of love
---
---
Looking forward to hearing comments
and stories about any and all of this.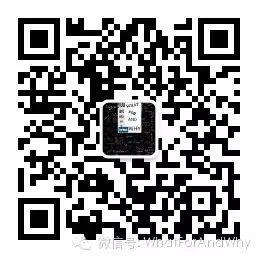 Thanks for following us.
James wechat ID:JamesHolt2
Niki wechat ID: fy54646924
Anything ya wanna ask? Want to share your ideas to us? Send us a friend request please! We have a group for you guys!