Shenyang Marathon firing in Mid-Autumn festival
|

2015-09-24
Author:大学生同学

|

|
Shenyang Marathon firing in Mid-Autumn festival
Have one good day! - Peter
The first 2015 marathon in Shenyang will be held on September 27, firing inMid-Autumn festival. This event design 20000 people size, and the organizingcommittee aims to build the best marathon game for northeast Asia.
The main feature of Shenyang marathon is the impeccable service system. The organizingcommittee specially launch the sports tourism characteristic service for theevent. Aim at competitors, they launch the airport pick up, hotelaccommodation, local attractions tickets services, and let athletes moreconvenient. At the same time, the first marathon in Shenyang finished medalalso has unique feature. Ingenuity and custom-made gold medal embodies many memoriesof events, and there is strong collection value. In addition, the medicalsecurity is very tight, along the track every 100 meters one professionaltrained volunteer is arranged, timely attention on players' physical condition.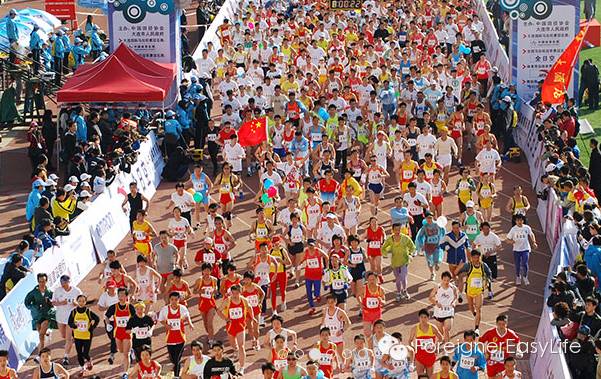 In 2015, the first marathon is held by the Chineseathletics association, Shenyang municipal people's government, and Shenyangmunicipal sports bureau, the Hunnan people's government, Zhimei sports group undertaketogether.
【Traffic close time】
1.Beiling Street, Qingnian Street, South of Qingnian Street is closed from 7:20
2.Sanyi Street, West of Nandi Road, North of Changbai Road, Nanjing Street, Westof Hunnan Road, Middle of Hunnan Road, East of Hunnan Road closing time is 7:50
3.And the open time is from 9:00 to 14:10, according to each road. And the exacttime is given order by headquarters.