Online Shopping: 'What You See' is not always 'What You Get'
|

2015-11-27
Author:CNFYI

|

|
↗Tap "CNFYI"
In China, Taobao is also known as the 'Mighty Taobao'. It has such a comprehensive array of offerings, that it is said there is nothing you can't find on it, only things you haven't thought to look for. That said, whether what you find really meets your requirements is another issue.
Reading the customer reviews is an essential part of making any purchase online. For those with a good handle on Mandarin, this is realtively straightforward: read reviews and even contact the seller. For those less well-versed in Chinese, there are always seller ratings and pictures. Speaking of pictures, here are a few that show you just how bad things can get:

Exhibit 1 - Roman-style Sandals
"They look nice, but the studs got rusty after one wear. Buy them! You'll love their buit-in 'tattoo function'..."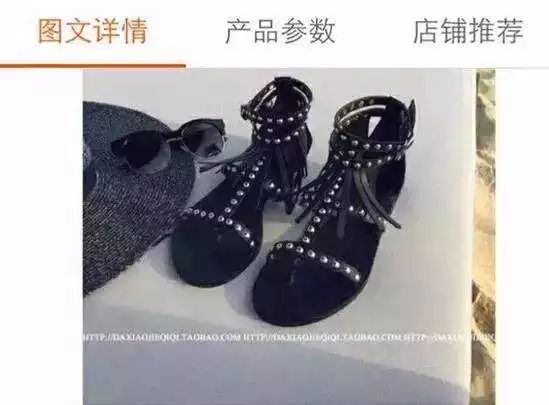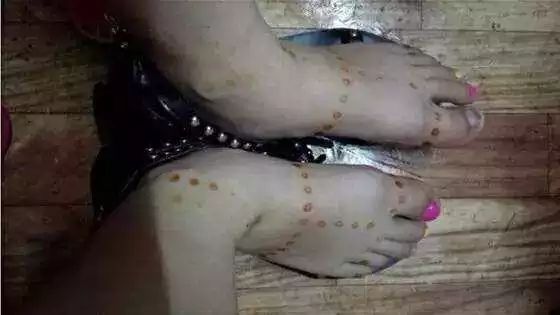 Exhibit 2 - 'Nike' Trainers
"These ¥160 'Nike' shoes are keen to leave a mark on me."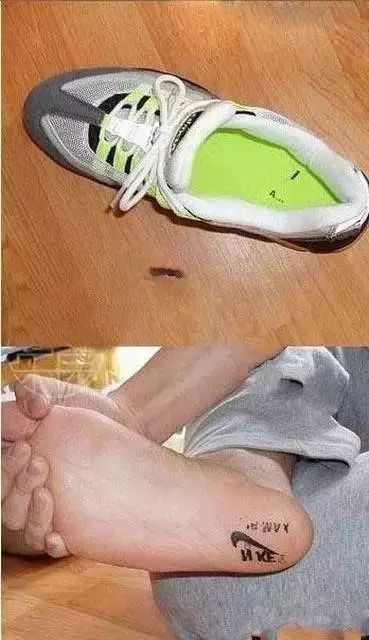 Exhibit 3 - Bum Deal
"Spent ¥500 on a pair of Jordan shoes, but I think there's something wrong with the logo..."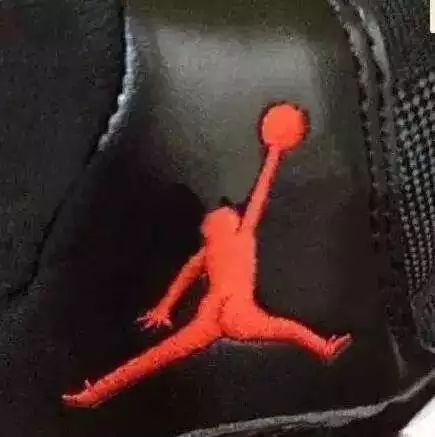 Exhibit 4 - Not-to-scale
"These earrings look nice, but beware, they are huge! Imagine wearing light bulbs on your ears..."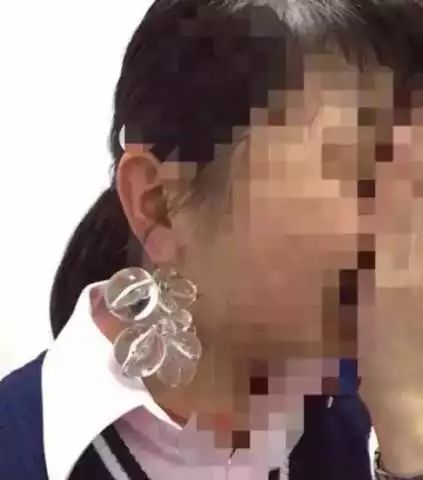 Exhibit 5 - Damn You, Gravity!
"This pair of trousers is so unique and stylish, but only when you're standing up. It's a disaster when you sit down."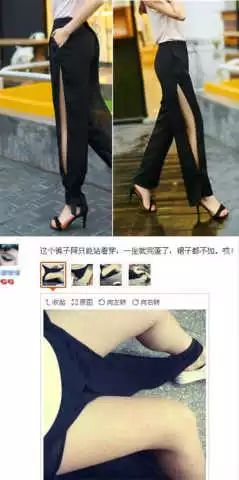 Exhibit 6 - Baggy Trousers?
"What a nice baggy jumper! It looks great on the model, I'm sure it won't look too bad on me."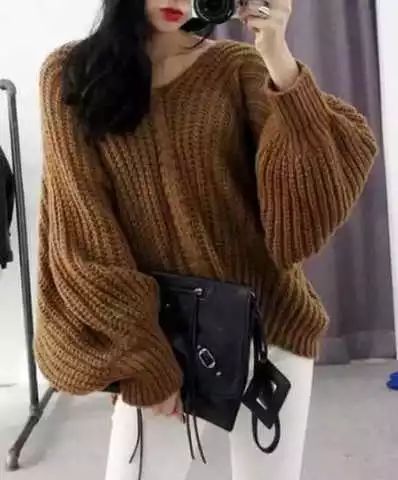 "Err, what did I just receive?"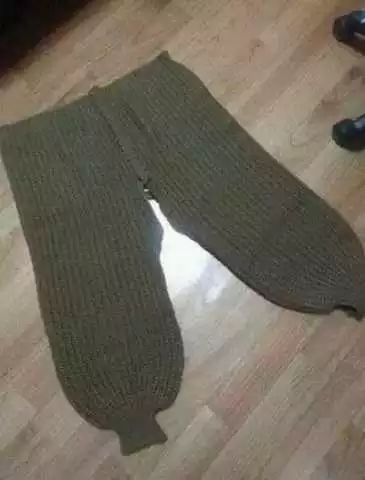 "I think they are better off as a pair of trousers."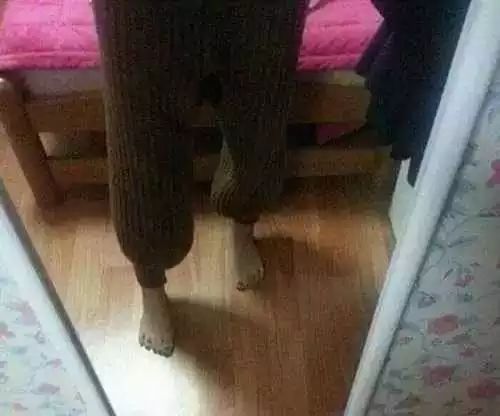 Exhibit 7 -WTF?
In pictures: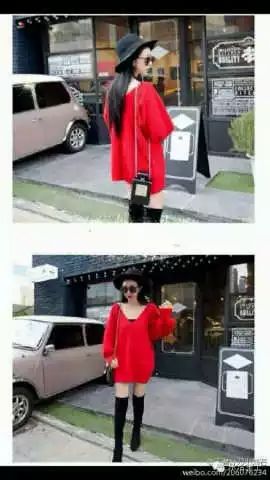 In reality: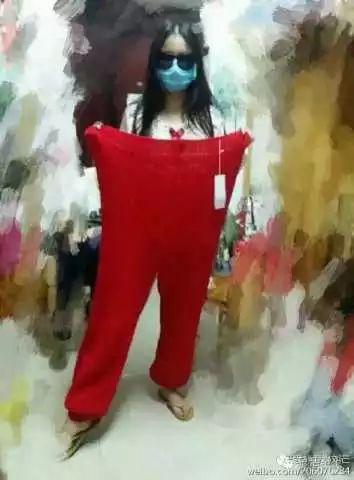 Exhibit 8 - A Ruff Deal
"Gorgeous skirt! It may hide my belly well, too!"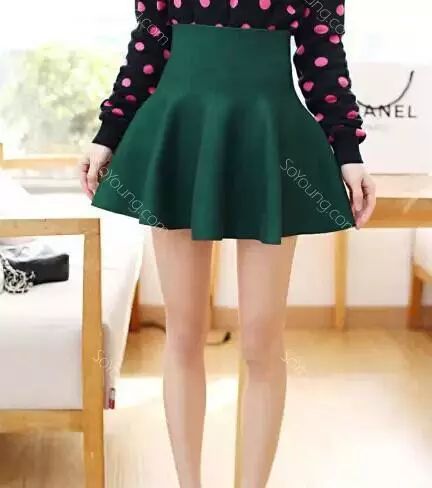 "Looks quite like the picture but the waist is tiny, that didn't stop clever ol' me from finding a solution however!"
Exhibit 9 - Needs a Size Chart
"Maybe I should've bought a pair?"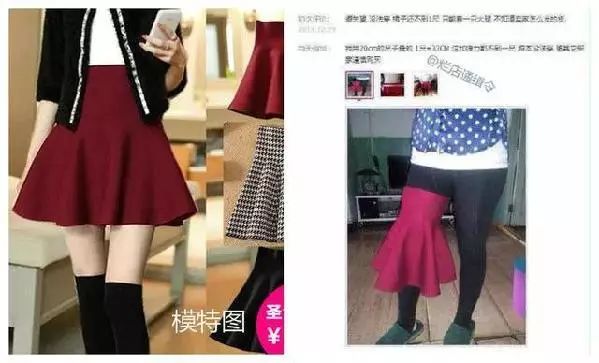 Exhibit 10 - Completing the Look
"Now all I need is a pair of reflector shades..."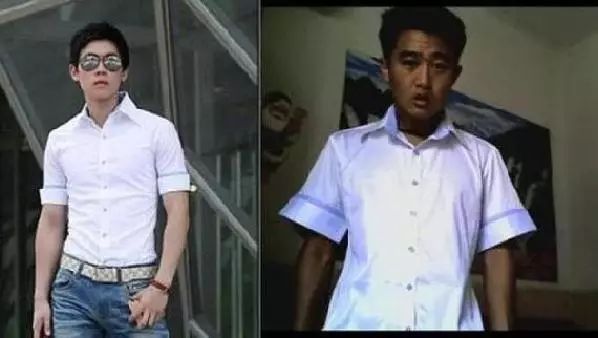 Exhibit 11 - Flat Stanley?
"I've never known a waistcoat to be so two-dimensional..."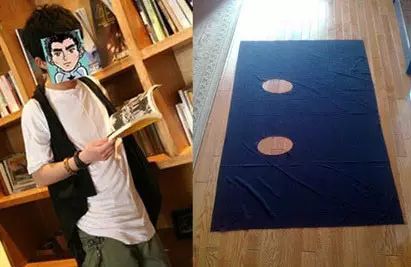 Hope you didn't come across anything like these in the recent sales. The moral of this article? Buying clothes online in China is fraught with danger, unless it's a brand you know such as Uniqlo. If you're looking for help shopping online in China, leave us a message and we'll get back to you ASAP.
Long-press the QR code below and extract code .