140 Missing After Huge Landslide in Sichuan
Tap "ChinaWire" !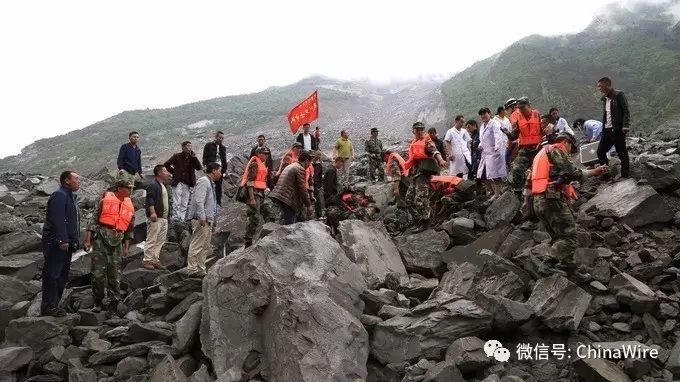 source: itv.com

More than 140 people are missing and feared to have been buried under debris following a landslide in China.
According to the government of Mao county in Sichuan province the landslide from a mountain fell onto the village of Xinmo at about 6am (10pm BST) on Saturday, destroying some 40 homes.
A search and rescue operation is currently underway to find survivors.
The landslide unleashed huge rocks and mounds of earth on the village.
A local rescue official estimated 105 million cubic feet (3 million cubic metres) of earth and rock - enough to fill more than 1,000 Olympic swimming pools - had slid down the mountain.
Rescuers pulled three people, two of who had survived, from the rubble, while a family of three, including a baby who was just weeks old, managed to escape as the landslide began to hit their home.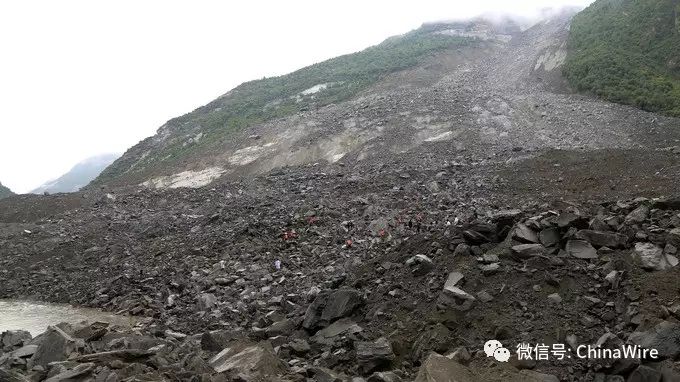 The landslide also blocked a one mile (1.6km) stretch of road and 1.25 mile (2km) stretch of a river.
Check out www.echinawire.com for more content!
---
Subscribe by scanning below QR codes to get started.


A convenient way for foreigners and Chinese to buy real foreign imported products while living in China. Stay with ShopWire as we expand our products range. You can use either WeChat wallet or PayPal to purchase our products!
---

ChinaWire is the largest English WeChat Official account in China with over 150k subscribers. We post articles related to china and around the world as well as a survival mandarin section to help foreigners improve their Chinese skills.
---

WorldWire is a diversified account which mainly publishes breaking world news, entertainment, lifestyle, culinary and sports news from around the world.
---

Shop在線 is the Chinese version of ShopWire mainly for Chinese Customers. You can also use it if you are a foreigner with great chinese skills or introduce it to your Chinese friends. We guarantee only real imported products are sold on our shop.