No More Chinglish! China Sets New Guidelines for English Signs
Tap "ChinaWire" !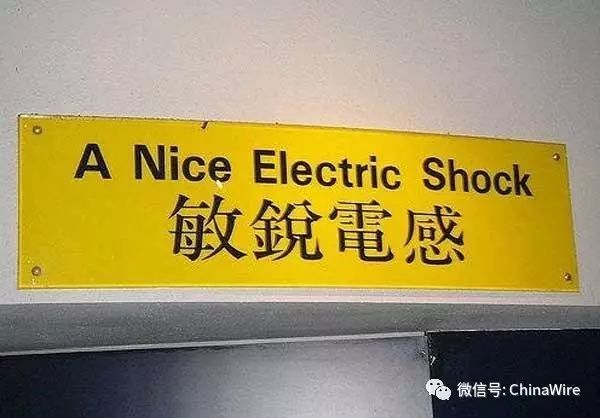 source: thestar.com.my

China has had enough of bad English signs and the jokes that come with them.
A new standard for English translations has been issued and it is to take effect by Dec 1.
The standard aims to improve the quality of English translations in 13 public arenas, including transportation, entertainment, medicine and financial services, People's Daily reported on Wednesday.
The guidelines prioritise correct grammar, the paper said, and warns against using rare words and expressions.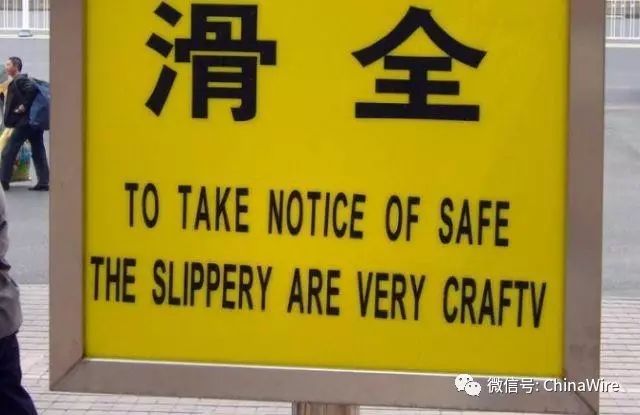 The translations should not "contain content that damages the images of China or other countries", while discriminatory and "hurtful" words have been banned.
Authorities have provided sample translations for reference, and warned against direct translation, People's Daily reported.
"The standard will provide linguistic support for the country's reform and opening policies," said an official announcement.
The report pointed out that the Park of Ethnic Minorities used to be translated as "Racist Park", which was offensive to many.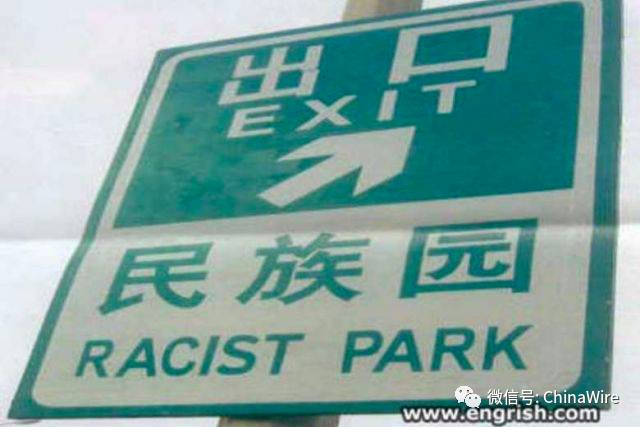 That is just one of many badly translated public signs, menu items and shop names that have generated hilarity, to the amusement of English speakers.
Some examples include a fire extinguisher labelled "hand grenade" and direct translations that alert passers-by of an "Execution in Progress" when they mean "Under Construction".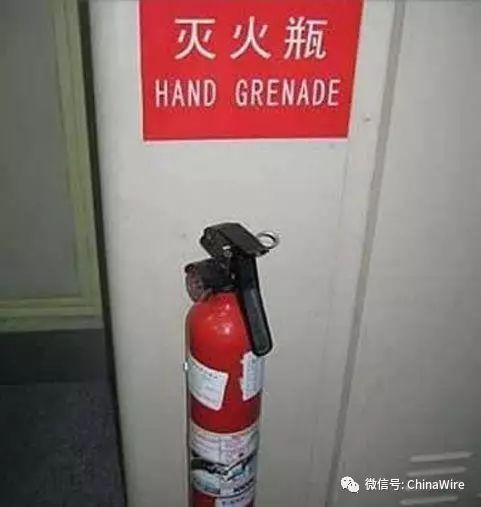 Websites, blog posts and memes have been created to mock China's infamous Chinglish signs.
But some are sad to see them go.
Ray Kwong, senior adviser to the University of Southern California's US-China Institute told the South China Morning Post: "Bad translations on signage, menus and whatnot have been part of China's charm since I first visited 30-something years ago."
Check out www.echinawire.com for more content!
---
Subscribe by scanning below QR codes to get started.


A convenient way for foreigners and Chinese to buy real foreign imported products while living in China. Stay with ShopWire as we expand our products range. You can use either WeChat wallet or PayPal to purchase our products!
---

ChinaWire is the largest English WeChat Official account in China with over 150k subscribers. We post articles related to china and around the world as well as a survival mandarin section to help foreigners improve their Chinese skills.
---

WorldWire is a diversified account which mainly publishes breaking world news, entertainment, lifestyle, culinary and sports news from around the world.
---

Shop在線 is the Chinese version of ShopWire mainly for Chinese Customers. You can also use it if you are a foreigner with great chinese skills or introduce it to your Chinese friends. We guarantee only real imported products are sold on our shop.