The Staircase To Become Successful
Click "IndiaOPPO" to subscribe us!
Your thoughts not only gives you success. Your struggles develop your strengths. When you go through hardships and decide not to surrender, that is success. We OPPOers carry this in our attitude.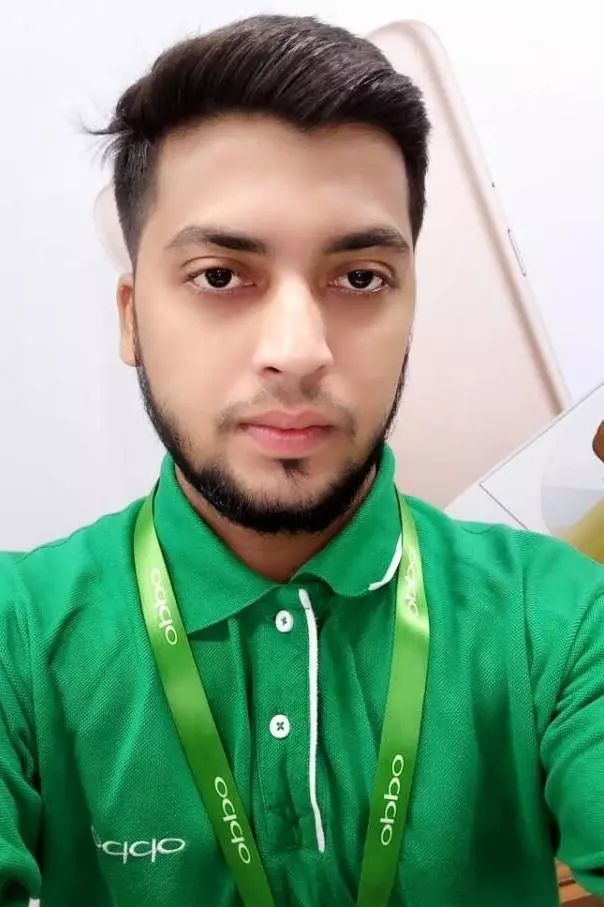 Name : Shaik Imran
Region : Telangana
Working experiance in OPPO: 11 months
Average sale in every month : 80+ units
The price of success is hard work, dedication to the job at hand, and the determination that whether we win or lose, we have applied the best of ourselves to the task at hand.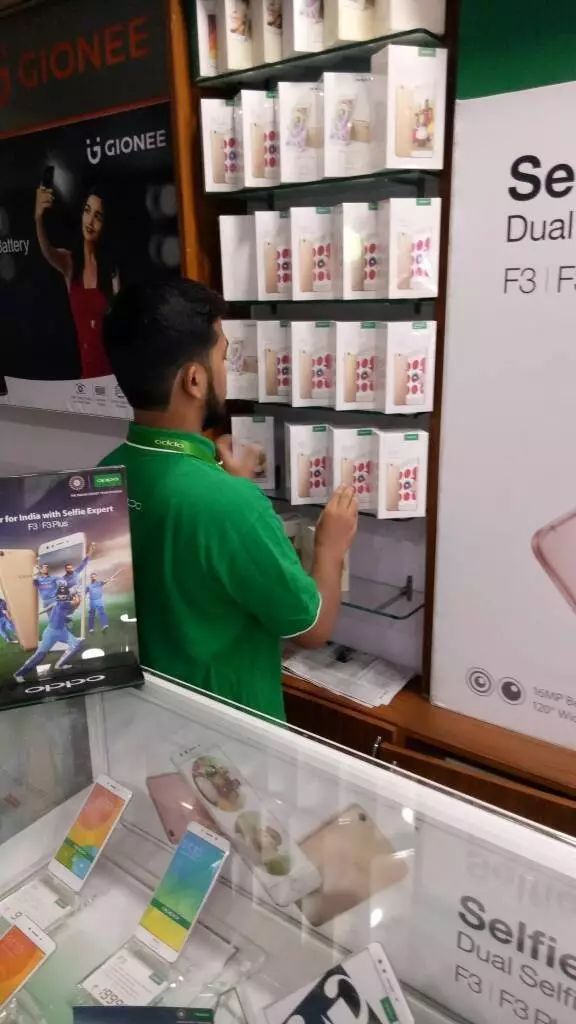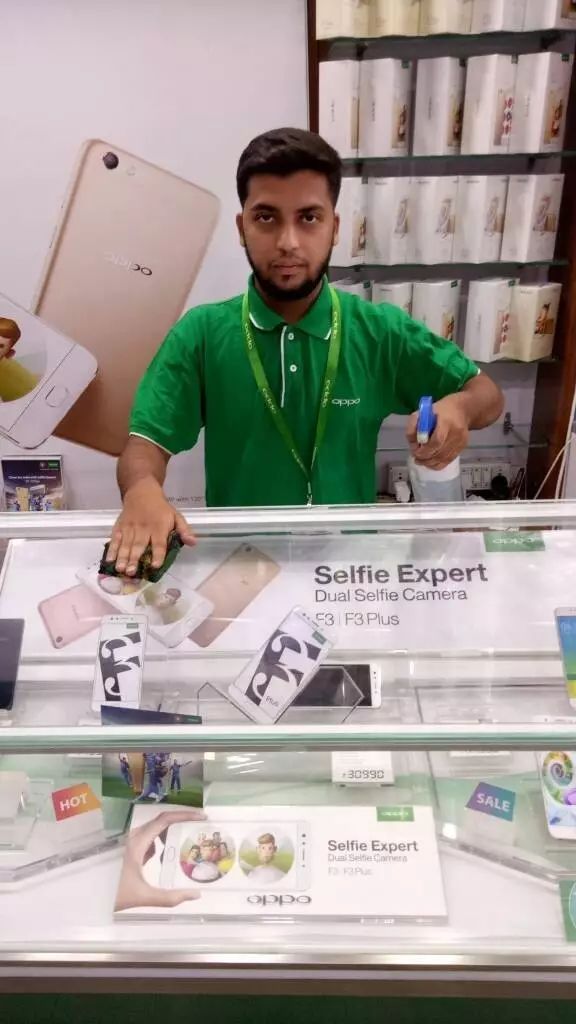 There is no substitute of hard work.


My Introduction
I am Shaik Imran from Hyderabad the Capital City of Telangana. I am working in OPPO since 11 month. Before joining OPPO I worked with other Mobile Company for 3 years, but I did not get any appreciation or any rewards and recognition during my tenure, but OPPO has provided me a platform to show my skills and encourage me in all professional verticals to become who I am today it's an honour and pride working with OPPO. It is the great place for work with satisfaction.
My Journey
When I have joined OPPO at the beginning, I have faced many obstacles in the selling the mobiles, faced uncertain situations with the customers. I was disappointed and depressed because of low performance but with the support of training department and our subordinates with their training and motivation that help me to increase my confidence levels and I believed in myself that I am able to perform well gradually. Then after failing many time I have tried and tried to make a sale, one day it happen, from that time I have promised myself that I never be demotivated in my life.
Turning Point
When I sold 1st mobile of OPPO, I got self-motivated, that I can do anything, from that time my life has changed and I started learning more about Communication skills, personality development andall a good product knowledge of ours as well as competitors. I distributed leaflets in the market, I worked in the promotion activities and I am one of best OSR in my shop who get best incentive now. I made a whatsapp group of customers, update them about the upcoming models. Sometimes I stay late night in the shop because of sale. I focus on customers need first. I always give evidence to the customers. Even I help customers for their after sales problems. For the sale of F3 I focus on the Dual selfie camera, In-cell technology, Full HD screen, Latest version of corning gorilla glass. I believe in customer satisfaction rather than more selling.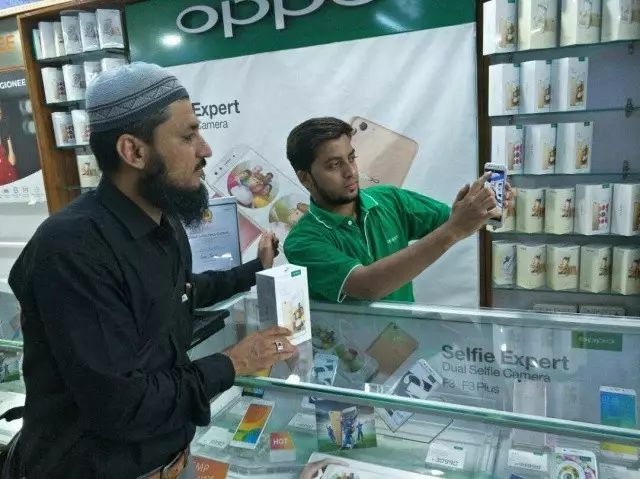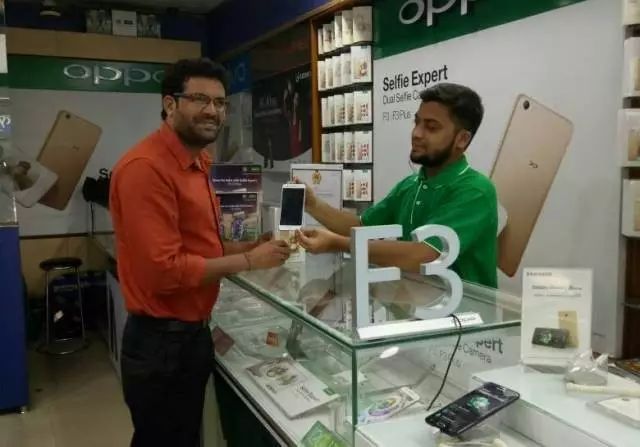 Serving of customer in better way makes you satisfaction.

Achievements
Diwali:
After 6 months from the joining, OPPO has given opportunity to win the F1s in Diwali Sales Hero Contest, in that contest I got a prize as a weekly sales Hero and also Monthly sales Hero.
Motivation Camp:
I received an award from the company as a best performer for consecutive 3 months.
Work experience sharing
In my work experience, I received many customers. There are some good moments with few of the customers, the customers who are not aware of the OPPO Mobiles after me explaining about the products specifications and advantages of the Mobile. They feel very happy and satisfied by my demonstration. Also I invited them to experience the amazing phones in their hand. Some customers who come to the store to buy different Mobiles I invite them to my counter with smile. Patience and friendly approach are my greatest weapons and also are the secrets of my success. We cannot expect all the customers to be intelligent understanding but it is our responsibility to educate them and make them purchase our OPPO Mobiles and join the OPPO Community to experience the amazing technology.
Review
I become best selling OSR in our state (Telangana), this feeling is amazing. I feel glad and proud, I believe that I deserve this position as I faced many obstacles in the journey. It's not only my individual achievement but also because of the encouragement and support from all the respective departments and sales team. it gives me great pleasure and happiness of this achievement.

This is the story of our fighter, our outstanding individual. You can also be the face of outstanding individual. Do not lose hope, F3 sales star contest is still going on. Concentrate on your zenith. Fight for your glory. You can achieve F3 Sales Star title.
Keep Fighting !! Keep Learning !!
OPPO Fighting !! F3 JiaYou !!
Thanks For Your Likes & Comments !