Supercharge Your Chinese Vocabulary With Pleco
Chinese can be an awkward language to learn. It's mono-syllabic, and tonal and to add a final layer of complexity the script is pictographic. Have I mentioned that I've been reading the dictionary? Either way, the best way to maximize your Chinese vocabulary is to start using Pleco.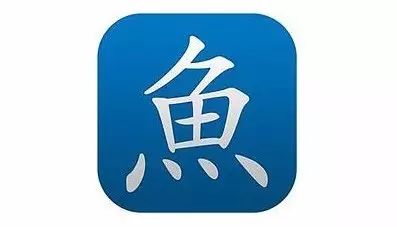 Pleco is a flash card app and Chinese dictionary. Yes, there are plenty of flash card apps out there, but I've done my research (I've tried two!) and Pleco was the best of breed. Here's how I use Pleco.

1GENERATE YOUR FLASHCARDSPleco is advertised as a dictionary but I think that really sells it short. There's way more functionality in there makes it a really useful learning tool such as dictation and stroke order. The key to all of it though is making flash cards out of all the vocabulary you learn in class. Here's How:
Open the dictionary in the sidebar and find your word. Luckily Pleco supports Pinyin and plain english text entry so this shouldn't be a big problem

Click the "Generate Card" button in the top right corner of the app.Do this for all the words you learned recently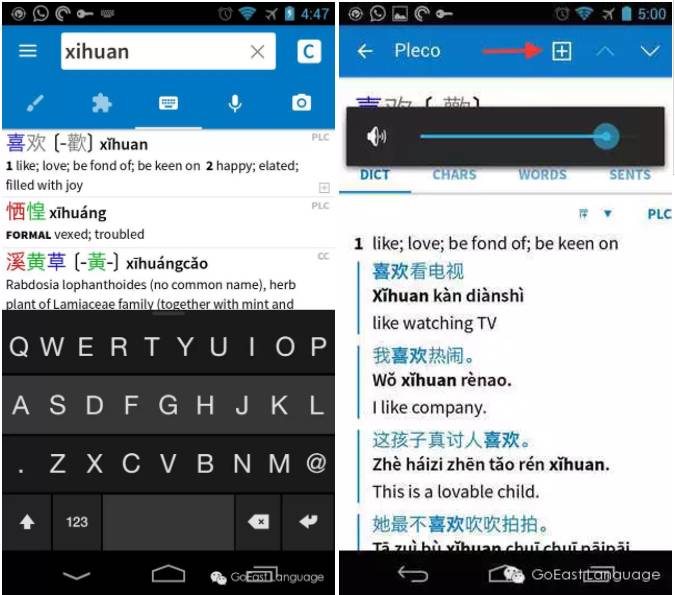 2ORGANIZE YOUR FLASHCARDSGetting everything organized will help you get some more context about the words you're learning. Organizing your flashcards will allow you to make customized tests that can help you strengthen any of your weak spots.
If you want to create a new category click the organize cards option in the sidebar and create a new category.

Select the "Uncategorized" category and click edit.

Select all the cards that you'd like to add to any given category (if you created a new category it's likely that one) and click move. Select the category that you'd like to move them to.

Do this until you have no cards left uncategorized.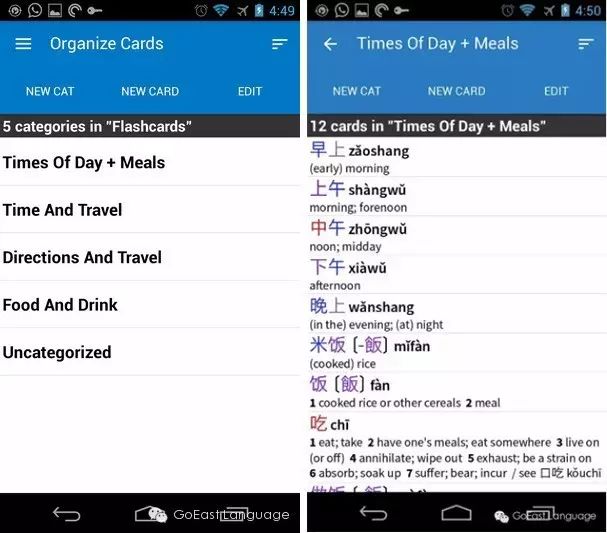 3TEST YOURSELFWhenever you have a spare moment (on your commute, a break at work, etc.) start testing your vocabulary with the test feature. There's a lot of flexibility as to how you'd like to test yourself so you can improve your listening skills, your reading, or even your pronunciation. It's completely up to you.
In the sidebar simple select "New Test"

Pick the categories that you would like to test yourself on

Pick the number of cards that you would like to be test on.

Begin testing!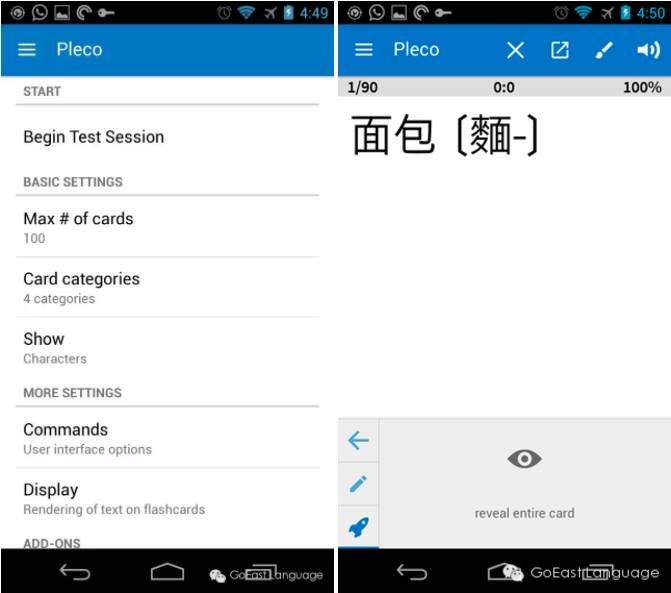 Test yourself whenever you have a bit of free time and you'll quickly see progress. Using Pleco and testing yourself doesn't replace study but it can be a valuable tool. It also provides you with valuable feedback as to your progress and makes learning vocabulary into a fun game.
I never thought I'd hear myself saying that.
ID: GoEast LanguageFacebook, Instagram, Twitter ID:GoEast Language CenterScan the QR code !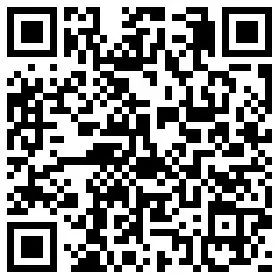 Click Read More for more interesting blogs.