Job Recommendation | Full-Time English Teacher in Shanghai
If you are looking for a full-time English teaching position in Shanghai, Emily and the GoEast team recommend the following school whole-heartedly. The school provides
competitive salaries and benefits
, and
mature career-development plans
. They also take good care of
work visas
.Shanghai Starriver Bilingual SchoolShanghai Star-River Bilingual School (SSBS) is a private, coeducational academy for Chinese students located in Shanghai's MinHang District. Under the supervision of Hejia Educational League, SSBS is fully supported by the Chinese government and dedicated to providing students with advanced international curriculum from grades 1-12.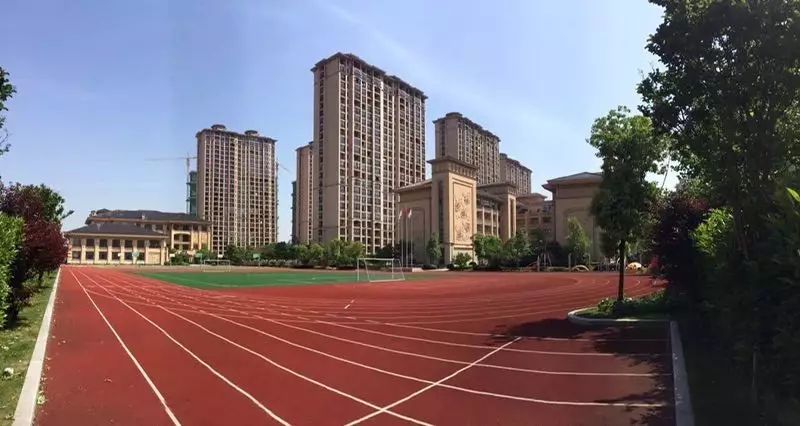 Job Position(s)
Primary Teacher

Middle School Teacher

High School Teacher
We are looking for full-time licensed teachers or has at least 2 years of teaching experience and holds a teaching certificate such as: TELF, TESOL or CELTA.

Duties and Responsibilities
Our teachers are expected to:
Sign a 10 month contract with the school

Teach 14-18 and no more than 21 teaching periods per week (Duration: 40 minutes/period)

Present lessons in a comprehensive manner and use visual/audio means to facilitate learning

Assess and record students' progress and provide grades and feedback
Qualifications and Eligibility
License teacher or teaching certificate such as: TELF, TESOL, CELTA (>120 hrs)

Holds a US, UK, CANADIAN, NEW ZEALAND, or AUSTRALIAN passport

Holds a Bachelor Degree or above

Must pass health-check and criminal record

Excellent communicability and interpersonal skills
Salary Package
Competitive Salary: 21,600 RMB per month (first year); 23,400RMB (second year), 24,700RMB (third year) including housing stipend and monthly transportation subsidy. (5,500RMB housing stipend per month or brand new and fully equipped with modern furnishings. The rent is equivalent to the amount of housing stipend).

Performance-based annual bonus: 50,050 RMB provided at the end of the year for the 1st year), 51,750RMB for 2nd year, and 109,550RMB for the 3rd year.

Round-trip airfare reimbursement provided after contract completion (up to RMB 7800).

Legal Z-work visa provided and foreign expert certificate.

Winter break including spring festival and all government holidays paid time off.

Two meals provided per day during working days.

Free Chinese classes-Health Insurance (100% cover for local hospitals).

Health Insurance for International hospitals: 1st year can cover up to 50%, 2nd year can cover up to 55%, 3rd year can cover up to 60%.
How to Apply?
Please contact Emily to summit your application.