Can You Handle This Scary Monster?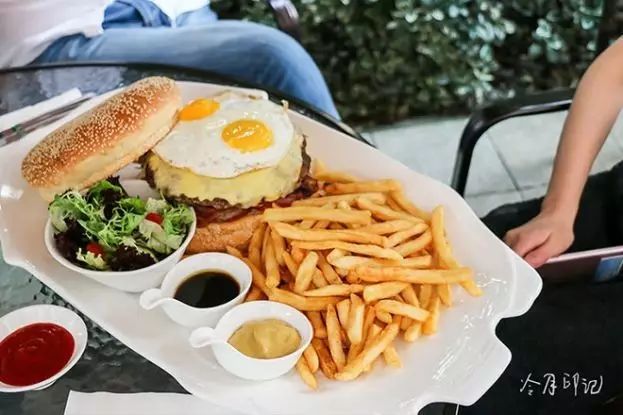 Coming in at a whopping 2 kg, including the French fries, all the toppings and the salad; everything except the plate, Hilton Nanjing's Monster Burger Challenge goes thus; clear the plate within 30 minutes and it's free.
Since starting the promotion 2 weeks ago, only one talented entrant has succeeded, and even then it took him 41 minutes. The Nanjinger was privy to a photo of the man in question, and boy is he a big 'un.
Yet, as they say, size is no measure of quality. Upon sampling the Monster, we were immediately and magically transported six years back in time to Hilton Nanjing's opening in 2011 when The Nanjinger made a point of trying out the Hilton signature that is the classic burger.
We were right too. Food and Beverage Service Manager Adrian Irimescu confirmed that the hotel uses the same raw beef today as it did then. Now that's consistency.
The Monster burger is priced at ¥228 with no additional service charge, or ¥268 with two 0.5 litre draft beers.
At that price, what the heck? Take three friends, pay the money and enjoy a unique burger experience, China communal style. All that's missing is the Lazy Susan.
MORE FROM THE NANJINGER
Many more stories can be found at
www.thenanjinger.com
We are also always on the lookout for new talent to join our stable of writers. If you think you have what it takes, contact us via www.thenanjinger.com