Roller Games 2017 World Championships to Be Held in Nanjing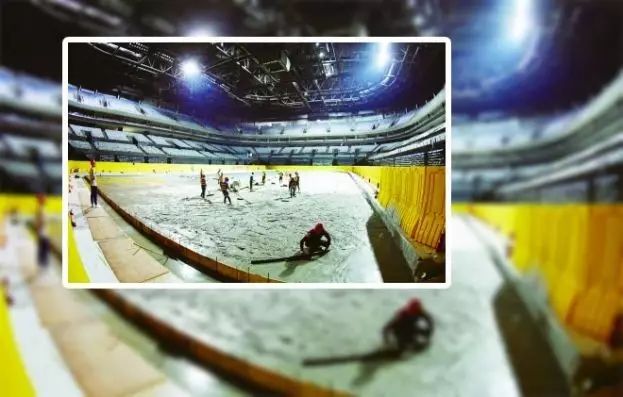 The FIRS World Championships - Roller Games 2017 shall be held in Nanjing from August 25 to September 10, 2017.
This is another major international event held in Nanjing after 2014 Youth Olympic Games. From June 4 to 8, representatives of FIRS did the pre-competition visit in Nanjing, focusing on the venues, technical preparations and other work, and discussed with Nanjing 2017 World Roller Games Organizing Committee. They highly affirmed the preparation Work of Nanjing, and had great expectations on the success of the coming World Championships.
FIRS World Championships - Roller Games 2017 is the first Roller Games in the World Championships, and will welcome the opening ceremony on September 2. Nine professional athletic competitions and performances, including Artistic, Alpine, Downhill, Inline Freestyle, Inline Hockey, Rink Hockey, Roller Derby, Roller Freestyle, Skateboarding, Speed Skating, Marathon Open. At present, the organizing committee is carrying out the preparatory work actively on the tournament operation, venues' construction, market development, exchange promotion.
Representatives of FIRS having the pre-competition visit in Nanjing include Project Director Elizabetta Mariani, Communication Manager Simona Mercuri, Marketing Director Pierre Paul Roselle, and Secretary-general Huang Qiang of China Roller Skating Association. The delegation visited venues of Rink Hockey in Nanjing University of Technology and Longjiang Gymnasium; the venues of Speed Skating, Marathon and Road in the city sports training center; the venues of in Inline Hockey, Inline Freestyle, Roller Derby in Youth Olympic Sports Park; Nanjing 2014 SportsLab (a kidney-shaped venue) and the venue of Roller Freestyle; the venues of Downhill and Alpine in Ju Baoshan Park; the venue of Artistic in Wutai Mountain Gymnasium and the venue of the opening ceremony in Nanjing Olympic Sports Center. They also discussed with the organizing committee on the venue construction, competition schedule etc. In addition, the two sides also held a special technical conference to discuss around the exchange and broadcast, market development, tournament operation, registration policy, voluntary service etc.
At the end of the visit, the representatives of FIRS said that they had seen the positive efforts that Nanjing made through the on-the-spot investigation in a few days. Nanjing, as the host city of the World Championships, was worth the sincere gratitude and affirmation. "We have found that the venues here are fully upgraded and improved in accordance with the requirements of FIRS. Our goal and direction are consistent and now we are looking forward to the event" said Elizabetta.
MORE FROM THE NANJINGER
Many more stories can be found at
www.thenanjinger.com
We are also always on the lookout for new talent to join our stable of writers. If you think you have what it takes, contact us via www.thenanjinger.com