Shanghai Dad: Q&A with Don Yap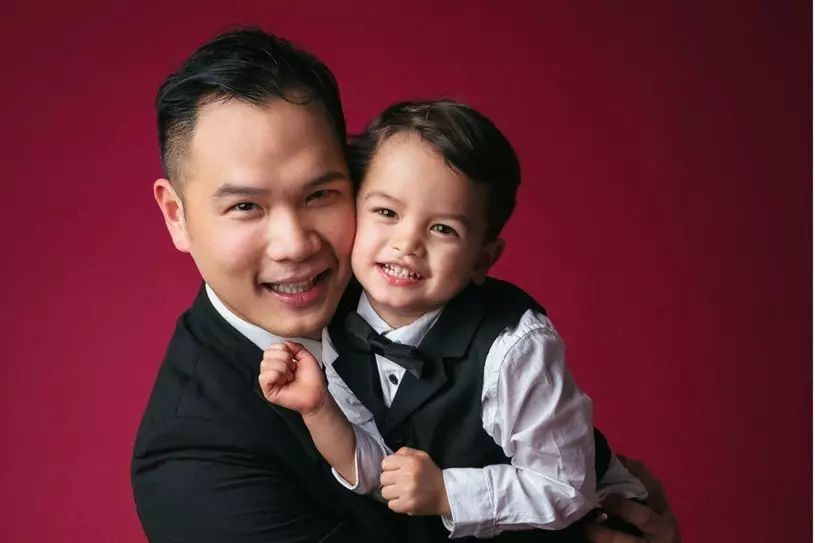 Every month, we reach out to a Shanghai dad to discuss family, life and being a father. This month, Don Yap talks about the fear of sleepness nights, bonding with his son on the way to school, appreciating nature and rolling in the grass.

Name: Don Yap
Job: Photographer and Director of Barefoot Portraits, family photography studio
Nationality: Filipino
Children: Marcel (3)
School: SIHA pre-school
Time in Shanghai: 10 years
When did it first register that you were actually a father and what did you start doing differently?
It first registered when I heard the very fast heartbeat via the ultrasound scan. It was pure joy, especially because we had an earlier pregnancy that sadly didn't have a heartbeat. So hearing my baby really made me realise that we had created a new life, it was music to my ears. A lot of my friends warned of sleepless nights and less time for us, so we slept in and travelled a lot with lots of long-haul flights and long drives. Coincidentally, I also ate a lot and gained some weight during the pregnancy that I'm yet to shave off!


How has fatherhood changed you?
Fatherhood has made me take more photos with my mobile phone. When Marcel was smaller I used to take photos with the big professional camera. But now that he's a very active little monster, and has lots of spontaneous funny moments, I find myself just shooting a lot more with my iPhone. I still go to the professional studio for the yearly family portraits though. Fatherhood has also made me seek out nature a lot more. I can't help but be amazed by my child when he plays with puppies, finds a talking parrot funny or just when he rolls in the grass.
For the full Q&A, click Read More below.