TLI Futian Branch Opening!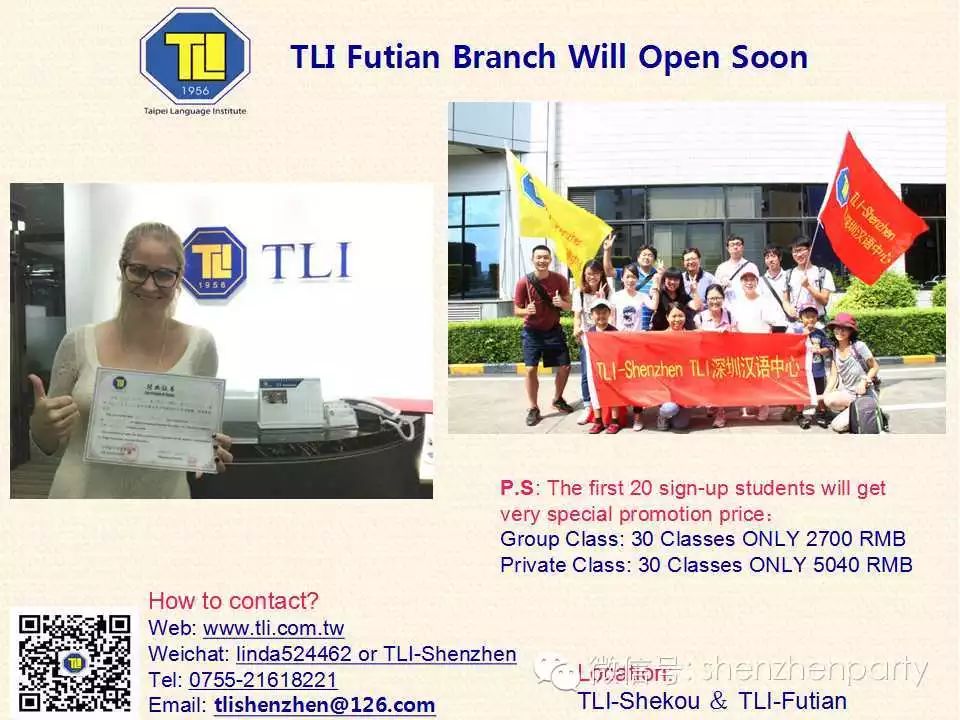 Great News!
TLI Futian branch will open soon in this month.

Taipei Language Institute (TLI) was established in 1956, is a pioneer in the field of Chinese language teaching. TLI has established over 20 branches in USA, Canada, Japan, Taiwan and mainland China. TLI employs own innovative materials. It's the best school for learning Chinese.
TLI-Shekou opened in October 2014. Just in one year our business is growing fast and get customers' 100% satisfaction. As many Chinese learning inquiries, TLI-Futian will open soon in this month.
For celebrating our open ceremony we will offer the first 20 sign-up students very special promotion price:
Group Class: 30 Classes ONLY 2700 RMB
Private Class: 30 Classes ONLY 5040 RMB
More information and being the first 20 sign-up please contact:
Email: [email protected]
Tel: 0755-21618221
Web: www.tli.com.tw
Weichat: linda524462 or TLI-Shenzhen
Location: TLI-Shekou & TLI-Futian

Event Date: Friday, November 20, 2015 (All day) - Wednesday, December 16, 2015 (All day)
Pricing Info: Group class: 2700RMB for 30 classes Private class: 5040RMB for 30 classes
Booking Phone Number: 0755-21618221
Place Address: Learn Chinese with TLI, Room 1209A, 12 Floor, Ming Wah International Convention Centre (next to Fraser Place), Shekou, Nanshan, Shenzhen
深圳南山區蛇口龜山路明華國際會議中心C座1209A(泰格公寓旁邊)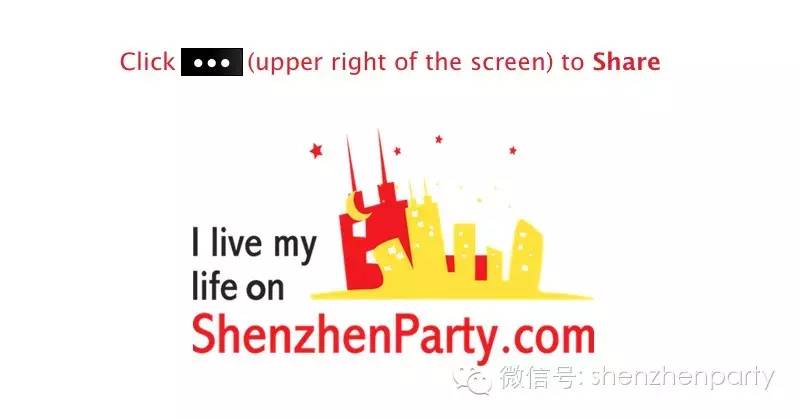 ---
Long-press the QR Code, tap "Extract QR Code" to Follow "shenzhenparty" on Wechat:
For more details, please click "Read More".