Relax at Shanghai's best bathhouses
As we head into winter, there are few better ways to while away a chilly day than heading to one of Shanghai's bathhouses. Time Out picks three of the best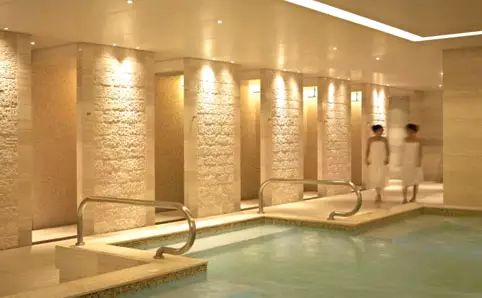 The five-storey Xiao Nan Guo (88RMB for adults, 48RMB for kids under 1.2 m) feels like a fun-packed community centre set in a classic hotel, with a clean bathing area, excellent restaurant and probably the best range of activities in town.

Eleven pools are squeezed into a clean and relatively small bathing area. Four coloured pools (milk, forest essence, floral, and medicinal) are set between a cold plunge pool and a standard hot pool. The bathing area also has submerged recliners, a 40°C-plus semi-outdoor bath, sauna and steam room. If it all gets too hot, ask the attendants to open the floor-toceiling windows that line one of the walls. The female baths also feature milk and cherry blossom pools, outdoor and cold plunge pools and a sauna, plus an army of ayis ready to give you the most thorough scrub your body's ever known (68RMB).

Upstairs there's plenty to keep you entertained: table tennis, a snooker table, shuffleboard (a brilliant game that's like tabletop curling), a swimming pool on the ground floor (bring swimwear) and a relaxation room offering comfy beds with TVs. A comprehensive range of massages, manicures and therapies are also available at fairly reasonable prices (128RMB for a back and neck massage; 68RMB for a foot massage).

Reasonably priced food and drink comes courtesy of the Xiao Nan Guo restaurant (its popular outlets around town are also known as Shanghai Min) and is served in the relaxation room and across several floors, including in a ballroom-like space on one floor that doubles as a nightly performance room for all manner of singers, dancers and magicians.
is at 3337 Hongmei Lu, near Yanan Xi Lu, Changning district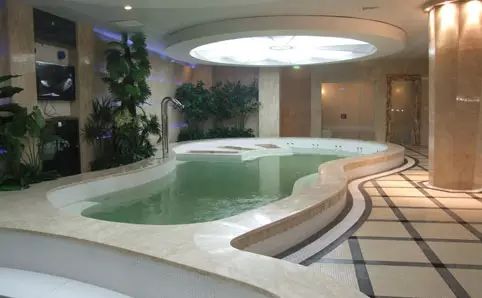 This two-storey Korean bathhouse (88RMB for adults) in the heart of what's commonly referred to as Shanghai's Korea Town, is one of the most blissfully chilled-out spots in town. The popularity of this original branch is such that recent years have seen them expand across the city, but those branches fail to capture the tranquil atmosphere of the Jinhui Nan Lu outlet. The male area is clean and pleasant if nothing spectacular, with a large main bath with flat screen TV and power jets. There's a cold plunge pool, a cooling rainforest shower, sauna and steam room. The female bathing area features three large pools (one cold), a steam room and a sauna.

But it's post-bath where New Star excels. On the ground floor is a decent restaurant serving quality Korean fare (40-50RMB), a gym and an open-air pool in the summer. Upstairs, people recline on straw mats with cards, crisps and cold draught beer (Tsingtaos 15RMB), lounge in little hobbit homes heated to 50°C, 54°C, 60°C and 76°C or cooled to 0°C, and lie in sound-proofed brick 'kilns'. The noise levels are generally low and you can always or wander off to recline in the relaxation rooms and have foot massages. On the floor above, meanwhile, there are further treatments available; including cupping or 'scraping' (58RMB), physiotherapy (80RMB for 30 minutes, 250RMB for an hour) and tui namassage (60-68RMB).)
is at Lane 258 Jinhui Nan Lu, near Hongquan Lu, Minhang district.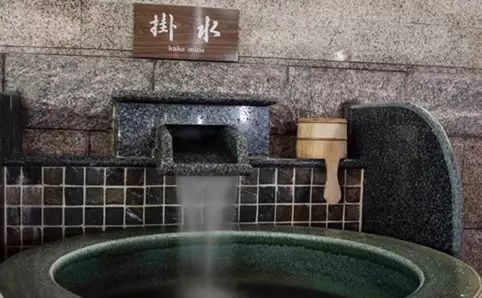 While Yundu (266 Huqingping Highway) in Minhang is still our favourite bathhouse for couples thanks to its large unisex pool area (don't worry, they provide bathing suits), if you want to bring the whole family then it's hard to top Gokurakyu (128RMB per person). The Biyun-based Japanese hot springs branch is packed full of child-friendly activities, including a two-storey jungle gym, trampolines, bouncy castles and a huge range of classic Japanese manga comics.

It's enough to make you forget about the baths themselves, but these too are relatively well suited to kids (just be sure to check the temperature readings displayed by each pool – the 40C baths aren't suitable for small children). And even adults will find the large outdoor cauldron-like indidivual bathing pots fun.

If you're child-averse, you're unlikely to find this as relaxing as New Star given the raised noise levels, but with a decent Japanese restaurant also part of the complex, families can easily spend a day here.
is at 600 Xin Jinqiao Lu near Jinzang Lu, Pudong district.
Click 'Read more' for the top 6 warming treatments in Shanghai.