Latina Beijing is Now Open!
This post is sponsored by Latina Beijing. Scroll down to learn how you can save 30 percent on the menu until February 29.
Latina Beijing is now open! Welcome to Latina!
A true pioneer, Latina first introduced Brazilian food to China in 1998 when it opened its flagship location in Lujiazui, Shanghai. Traditionally trained chefs and servers bring the freshest cuts of barbecue meats straight to your table and sliced to perfection to ensure the very best taste and freshness. Latina provides dozens of choices of beef, pork, seafood and a full self-service buffet that is filled with pastas, vegetables and delicious desserts. Now Latina is the largest and the most popular Brazilian chain restaurant brand in China.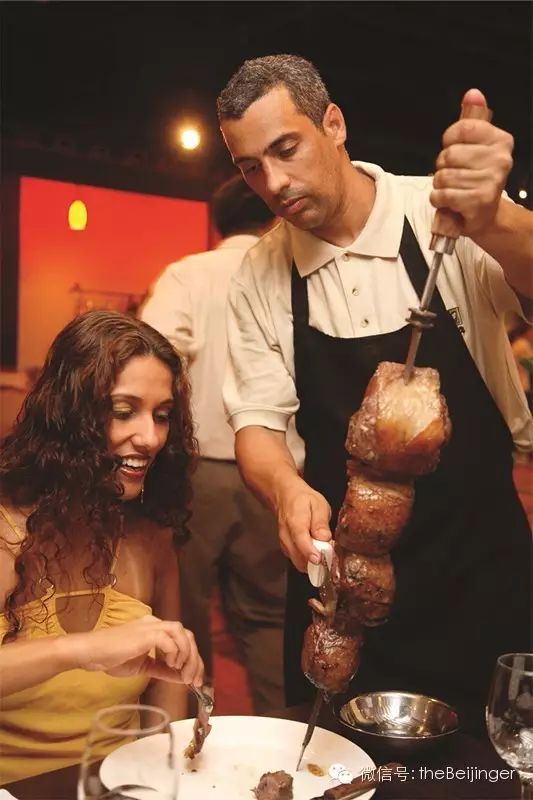 Latina has several outlets in Shanghai, Shenzhen, Qingdao, and Datong. Today Latina opens its outlet in the capital city of China, Beijing and Latina Beijing is located in the central of Yan Sha Business Circle and next to the Embassy of US, Japan, South Korea.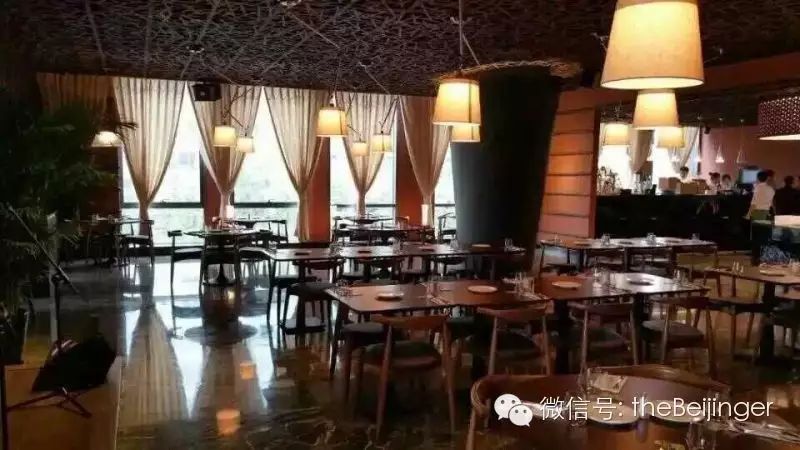 The restaurant interior was designed by Mr. Fernando Brandao, the world-famous Brazilian architect who was also the chief architect of the Pavilion of Brazil for the 2015 Milan and 2010 Shanghai Expos.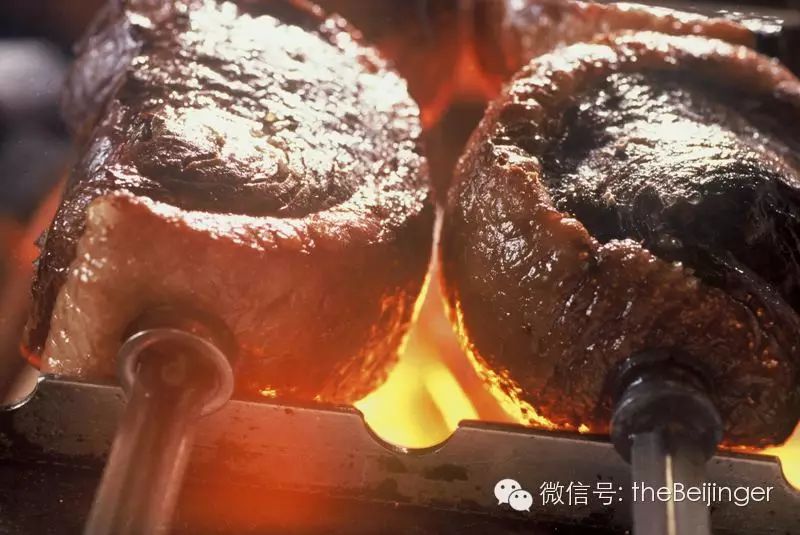 Brazilian style barbecue is called churrasco. A great churrasco starts with the meat slowly rotating on long skewers over an open flame to ensure it is uniformly cooked. These same long skewers are then served directly to your plate, allowing you to choose the best piece of meat in a rodizio style (all-you-can-eat). It is a tradition that started centuries ago in the south of Brazil, one that continues strong today all over the country.
In Latina you can enjoy all-you-can-eat barbecue with 25 kinds of grilled meats. Picanha is the most popular among them and also one of the specialties of Latina. You can't miss it.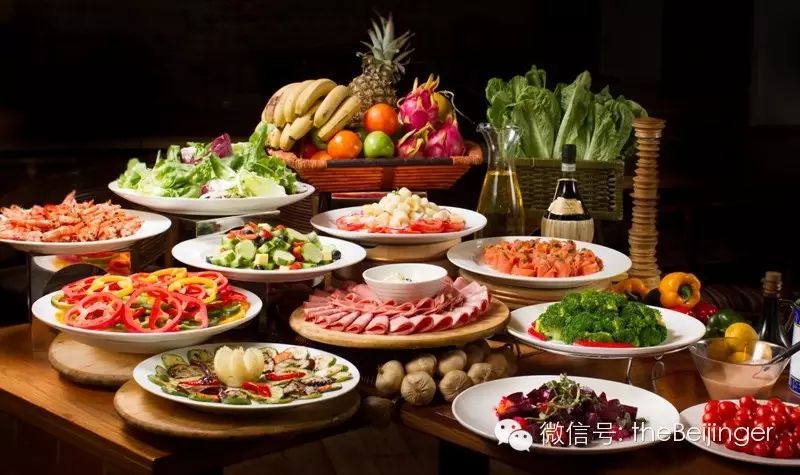 You can also enjoy all-you-can-eat Latin buffet which includes traditional Brazilian hot dishes, cheese bread, salad bar, grilled Mozzarella, cold meats, Brazilian desserts, French fries, soup, ice-cream, fruit with Latina BBQ.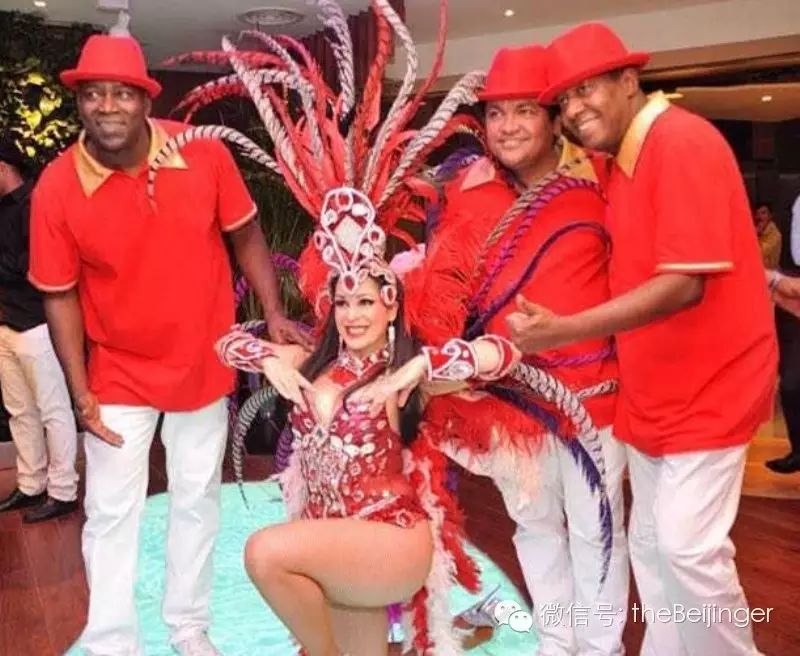 Brazilian live band and samba dancer performs every night (except Monday) to make you feel in Brazil.
Latina Beijing Opening Special Promotions
Follow these three easy steps to participate in Latina Beijing Opening Special Promotion and enjoy up to 30 percent off on Latina barbecue:
Follow the Latina official Wechat (Wechat ID: latinachina or scan the QR code below)

Share the WeChat post titled as "Latina Beijing is Now Open!" in your Moments and take a screenshot

Show the screenshot to our staff and enjoy 30 percent off on barbecue until February 29.

All customers can enjoy buy-one-get-one-free beer until February 29.
For more details about Latina Beijing Opening Special Promotion,

please call us at 8531 5287 or visit our Latina Beijing outlet.
Latina Beijing, 201, Grand Summit, 19 East Dongfang Road, Chaoyang District (8531 5287)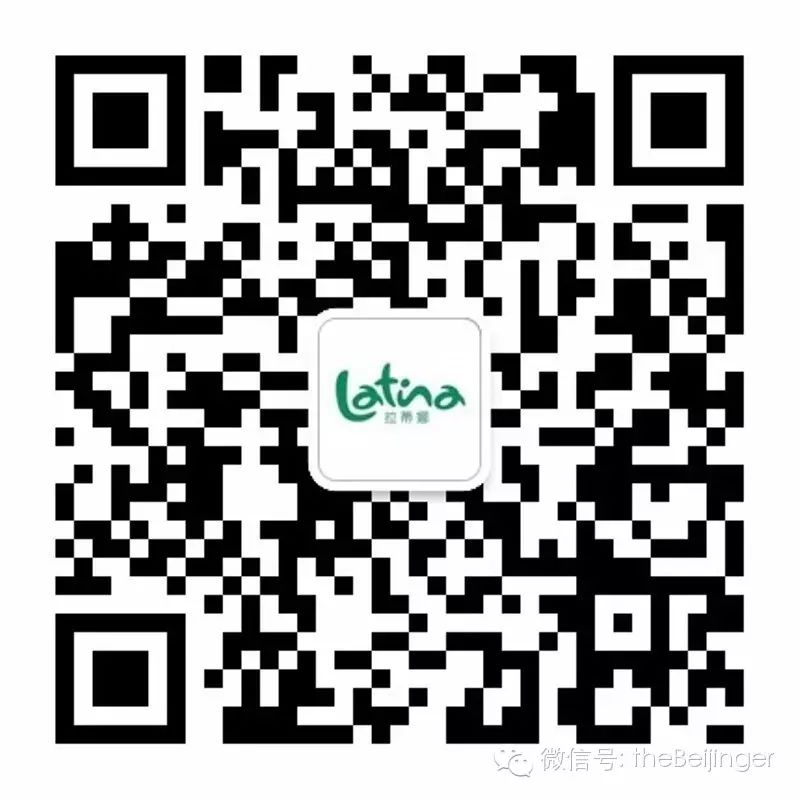 Latina拉蒂娜
無限量暢吃上等牛肉,體驗巴西文化,盡在Latina!
All you can eat Brazilian barbecue and buffet!
www.latinagrill.net
Latina Official Wechat ID: latinagrill
Latina Subscription Wechat ID: latinachina
Weibo: latina拉蒂娜