Jan.1, 2016. 7days Harbin - Snowcountry - Changbai Mt snow trip
Living in the south, we all have a dream to go to the North of China, the heavy snow and the white world. Here we go, to enjoy the Snow!!!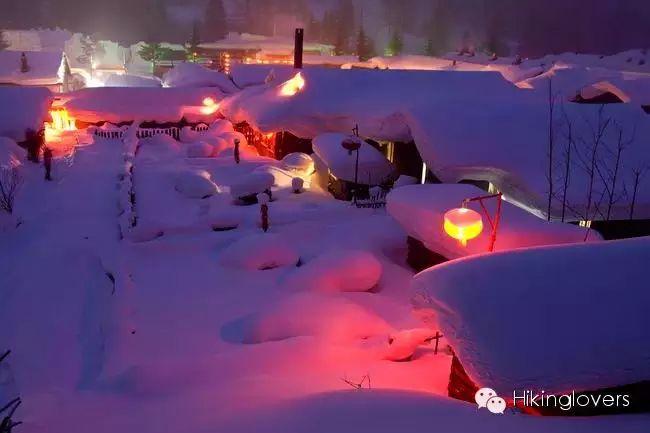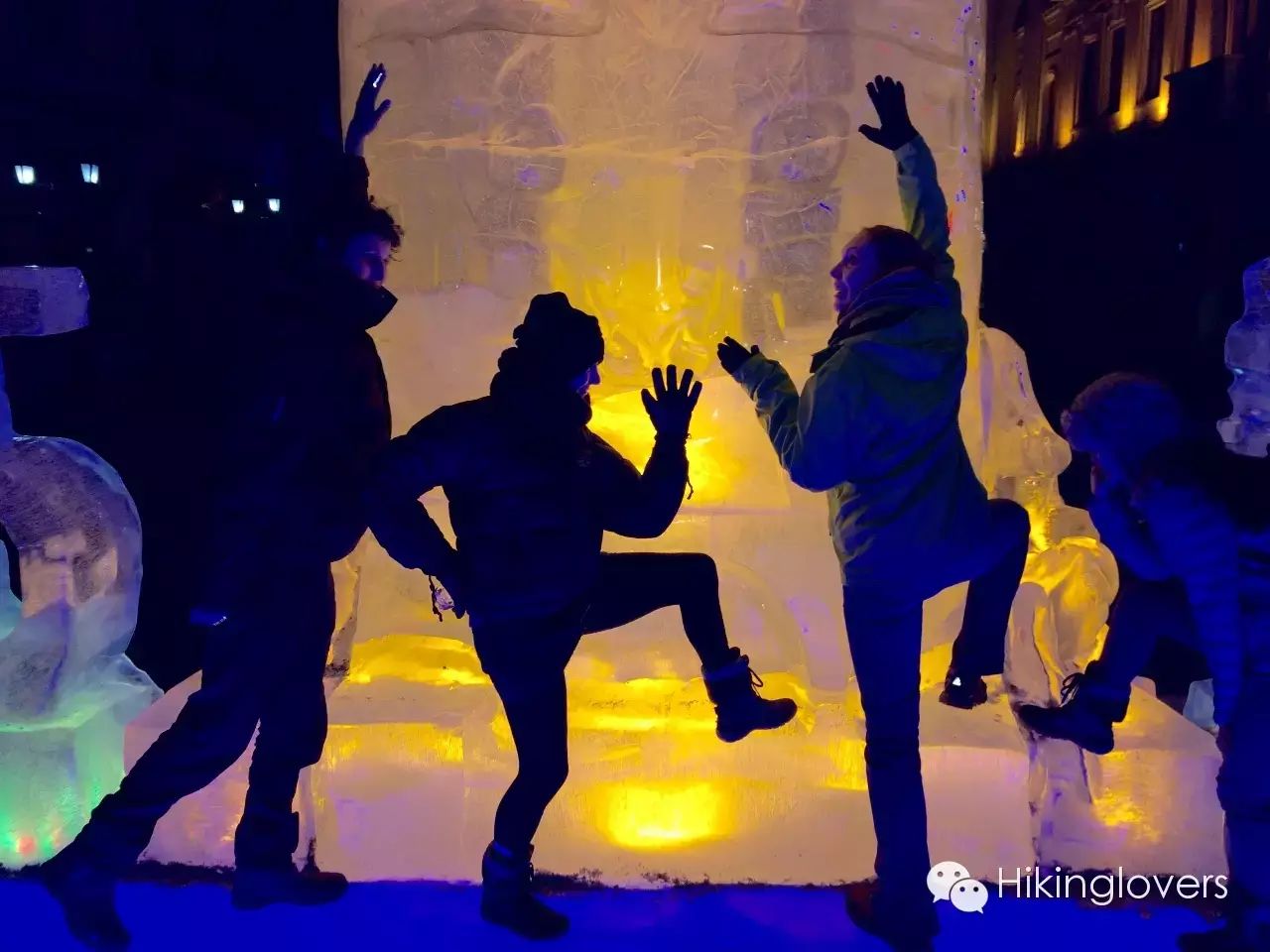 Picture by CNY.2015
#) Brief Itinerary
Day1 Meetup at Harbin;3-Stars hotel/Express hotel

Day2 Harbin--Snow Valley; Guesthouse, North China style-heated brick bed (4-6 people/room, public toilet, no shower)

Day3 Snow Valley hiking to Snow Country; Guesthouse, North China style-heated brick bed (4-6 people/room with bathroom, 24 hours hot shower)

Day4 Snow Country-- Jingpo Lake--Changbai Mountain ;Erdaobai River; 3-stars hotel, double room

Day5 Changbai Mountain--Mojie Photographying-- Changbai Mountain North area-- Lanjing Julong Hotspring--Dunhua City; 3-stars hotel, double room

Day6 Dunhua City-- Jinlin Skiing--Jilin City;3-stars hotel/express hotel nearby the train station; double room

Day7 Jilin City--Rime Island (Enjoy the most beautiful rime in the north of China)--Jilin City
Attention: HikingLovers' leader is going to Harbin area to exploring our new route for one month from Nov.25th, so this trip's schedule might have a small change to make it better.
Trip Route Details
Day 1 Meetup at Harbin
Meetup at the designated Hotel at the Central Street of Harbin. Harbin is known as "Oriental Moscow" "Little Paris". And Central Avenue area are surrounded with many European style buildings, it's the most representative of Harbin with the the fusion of Chinese and Western culture.

Nearby Harbin, there are also many other places worth a visit. Have a walk on the central street at the minus 20 degree, Sophia Church, Songhua River and the flood control monument; A little far point, you can visit the Sun Island Park, The Polar Museum, Snow exposition, the Siberian Tiger, the Dragon Tower and at the evening, you can have a visit to the world of the ice and snow, It's a must visit place of Harbin.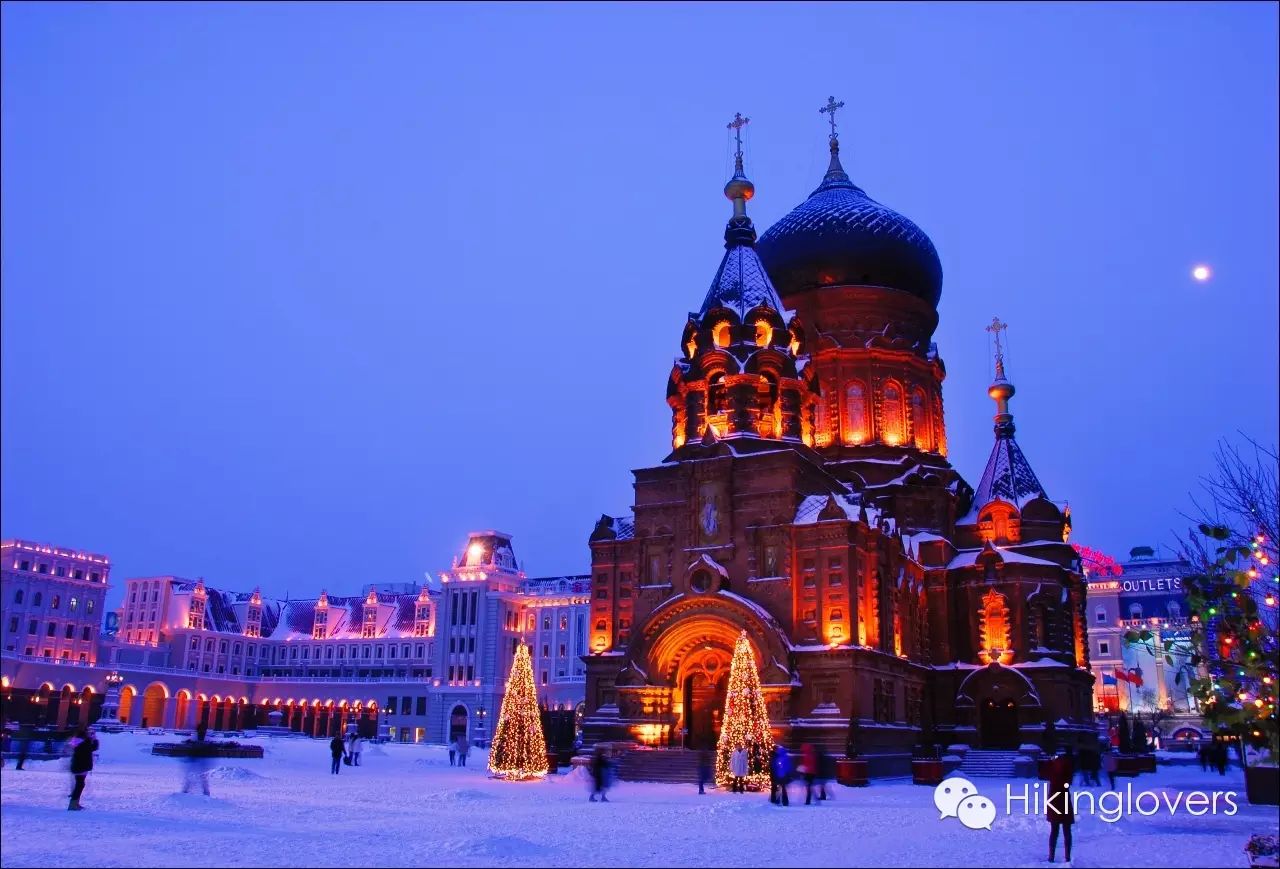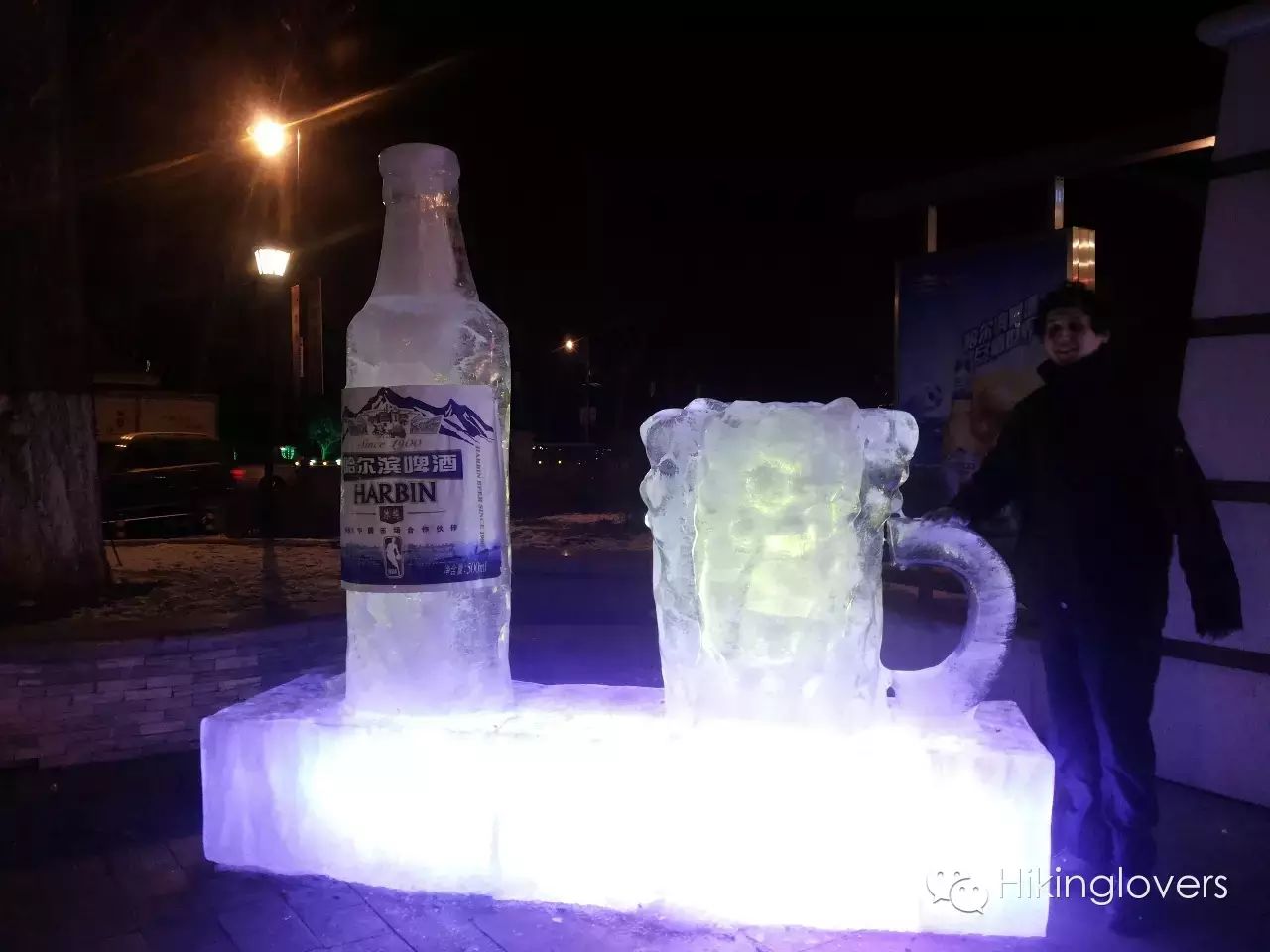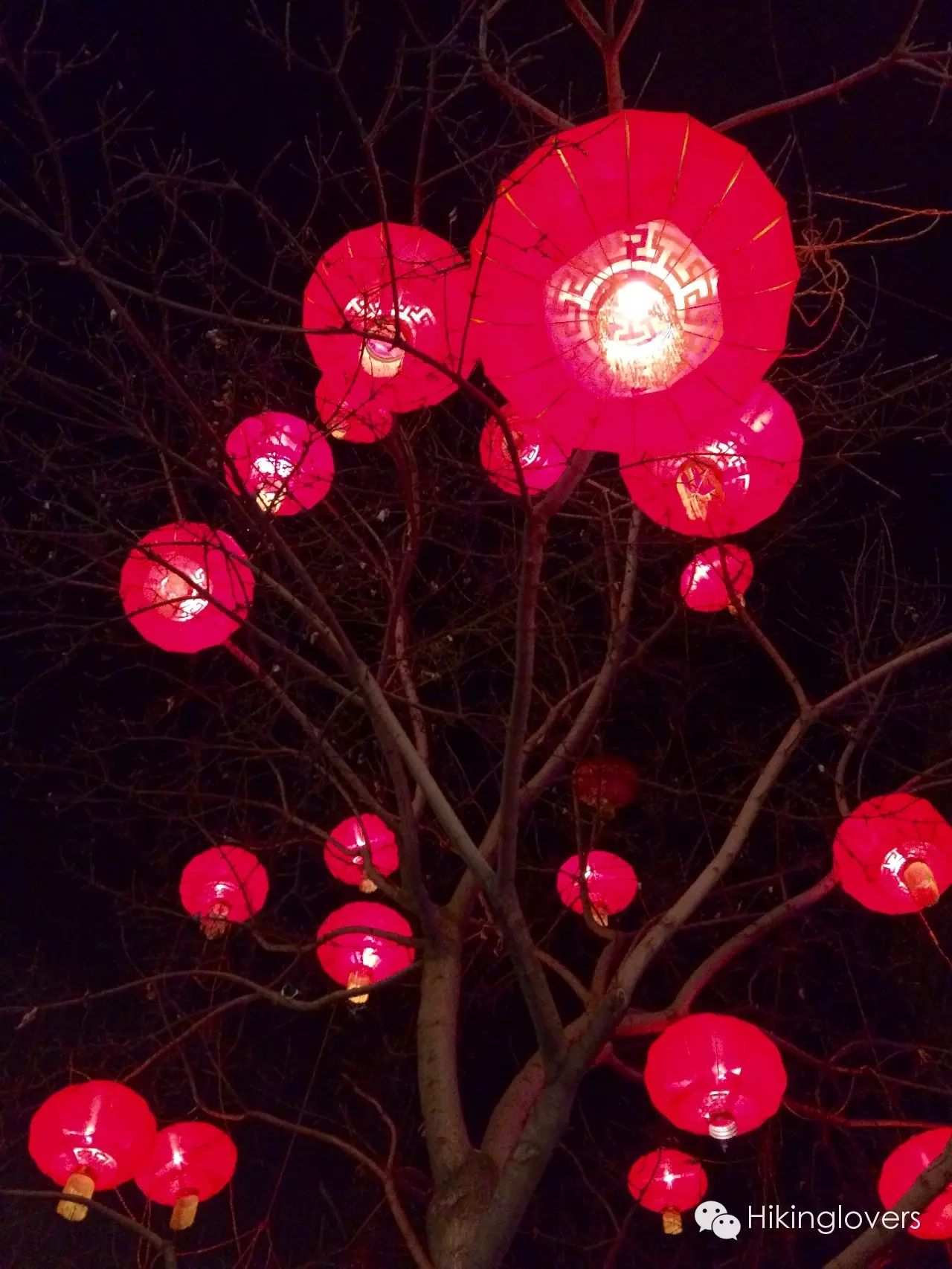 Picture by CNY, 2015
【Kindly Notice】
Airport Bus line 3 can go to Central Street; Harbin Railway station is about 10RMB by taxi to Central Street; West Harbin Railway station is about 20RMB to Central Street;
Day 2 Harbin- China Snow Valley
06:45 Everyone Gets up

07:15 Breakfast at the Hotel

07:50 Gathering at the Hotel Hall, give your room cards to the leader to check out together.

08:00 5-hours driving from Harbin to Snow Valley, Let's enjoy the best snow view here.

11:30 Arrival at Wuchang City, about 1 hour stop for lunch. Can buy some fireworks for tonight's bonfire party.

15:00 Arrival at China Snow Valley. Checkin the guesthouse and then let's enjoy the snow, make snowboy and snowball fighting.

17:00 Dinner time, let's enjoy some local food;

19:00 Bonfire Party ( Only more than 10 ppl can have a free bonfire party)

20:30 Have a nice warm sleep on the Dongbei Style brick heated bed, you will feel like it's much warmer there than Shanghai. Have a good sleep and be ready for tomorrow's hiking.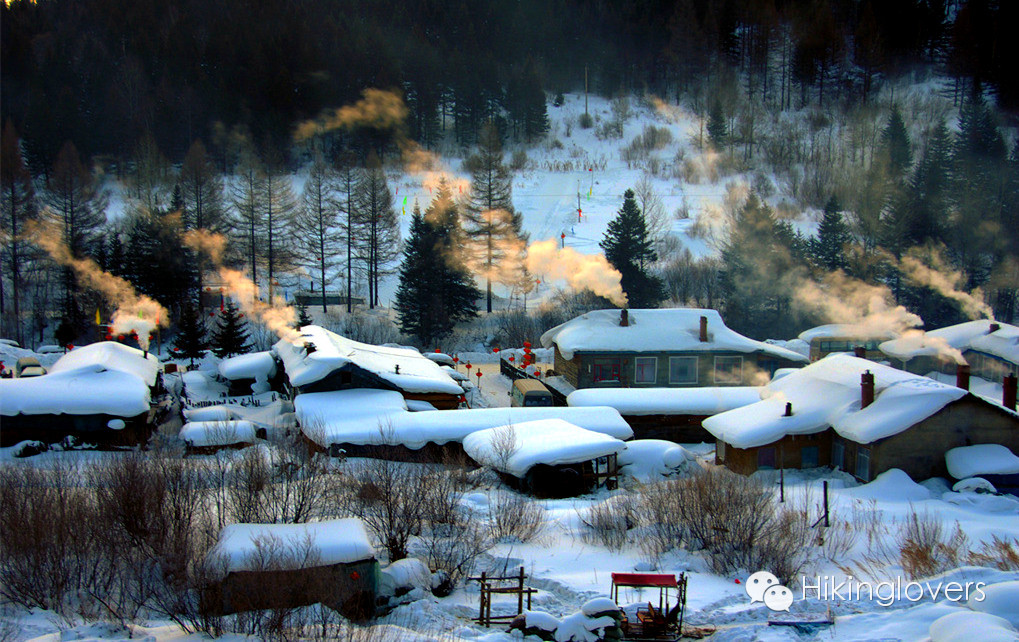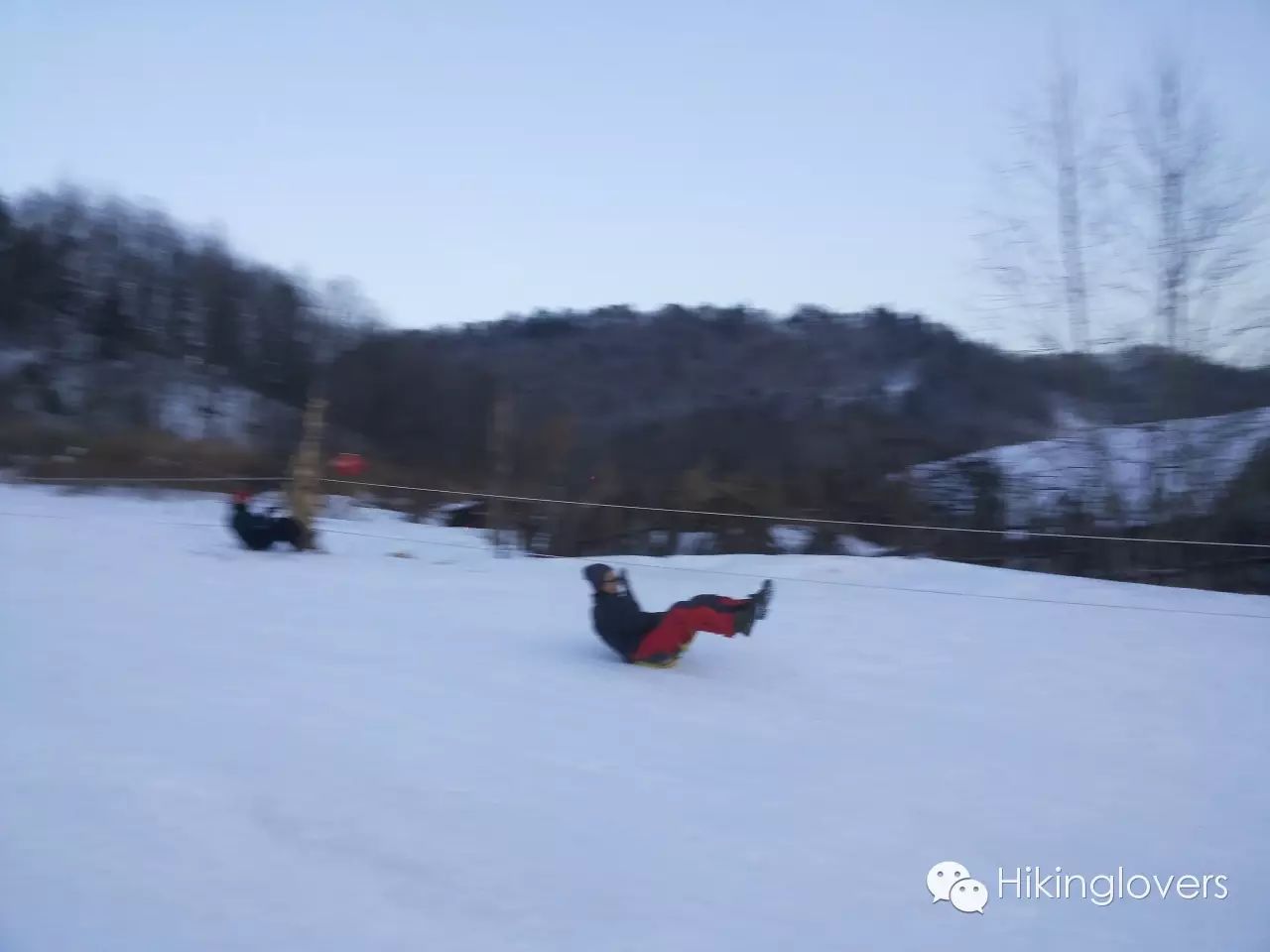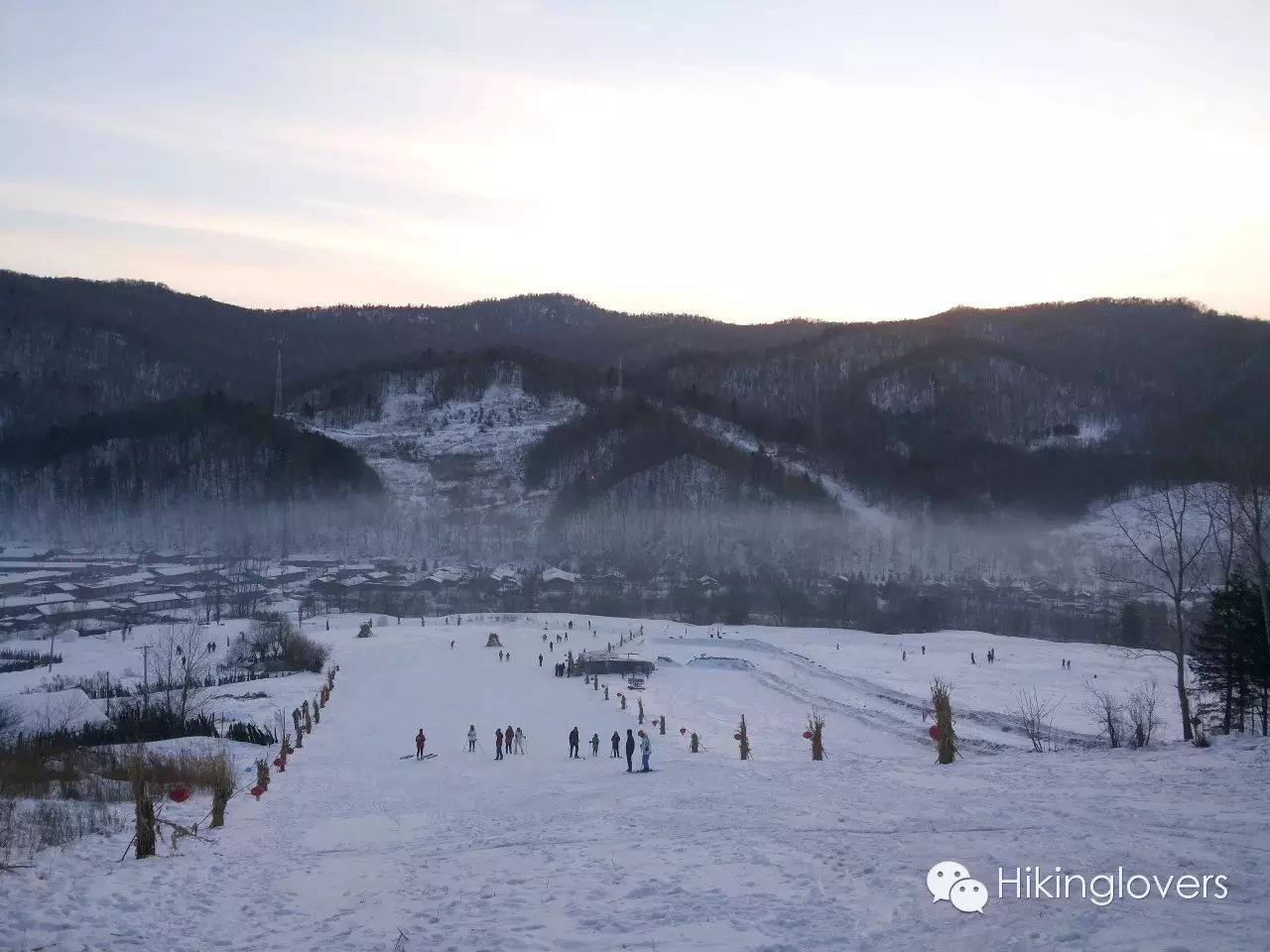 Picture by CNY, 2015
【Kindly Notice】
Make sure you have packed all your belongs when you check out.

Please be on time as scheduled.

The time schedule will be changed accordingly to the weather. If met heavy snow, probably will departure earlier. The leaders will inform you if something changed.

The heater makes the air in the room drier, so bring a cup and drink more water.

Snow Valley and Snow Country dont have many shops for shopping, so please bring more snacks for lunch or hiking.
Day 3 Hiking from Snow Valley to Snow Country
Let's enjoy the hiking in the snow!! The best view ever!!!
If you dont like hiking too much in the snow, can take the bus to Snow Country, and visit or hiking around.
07:00 Everyone gets up and bring all your belongs, can put all the stuffs in the bus, only need to bring some snacks/food and clothes for the hiking.

08:00 Breakfast time; Normally it's eggs, porridge, Mantou and Dongbei style salt vegetable. Eat more, need about 5-6 hours hiking.

08:30 Let's enjoy the hiking in the ice and snow world. It's about 15km hiking from Snow Valley to Snow Country, Hiking starting is 400m altitude; the highest altitude is 1200m during the hiking, this is one of the best hiking route from Snow Valley to Snow Country. Let's enjoy the hiking, enjoy the most beautiful snow!!

12:30 Arrival at the highest point of this hiking. Have a rest and lunch!!

14:30 Arrival at the Snow Country, have a rest in the Guesthouse and then have a walk around the small village, take some nice pictures, you will enjoy the walking and enjoy the photographing.

17:00 Dinner time. After dinner, have a visit of the night view of Snow Country.

19:00 Making Dumplings time!!

21:30 Time to sleep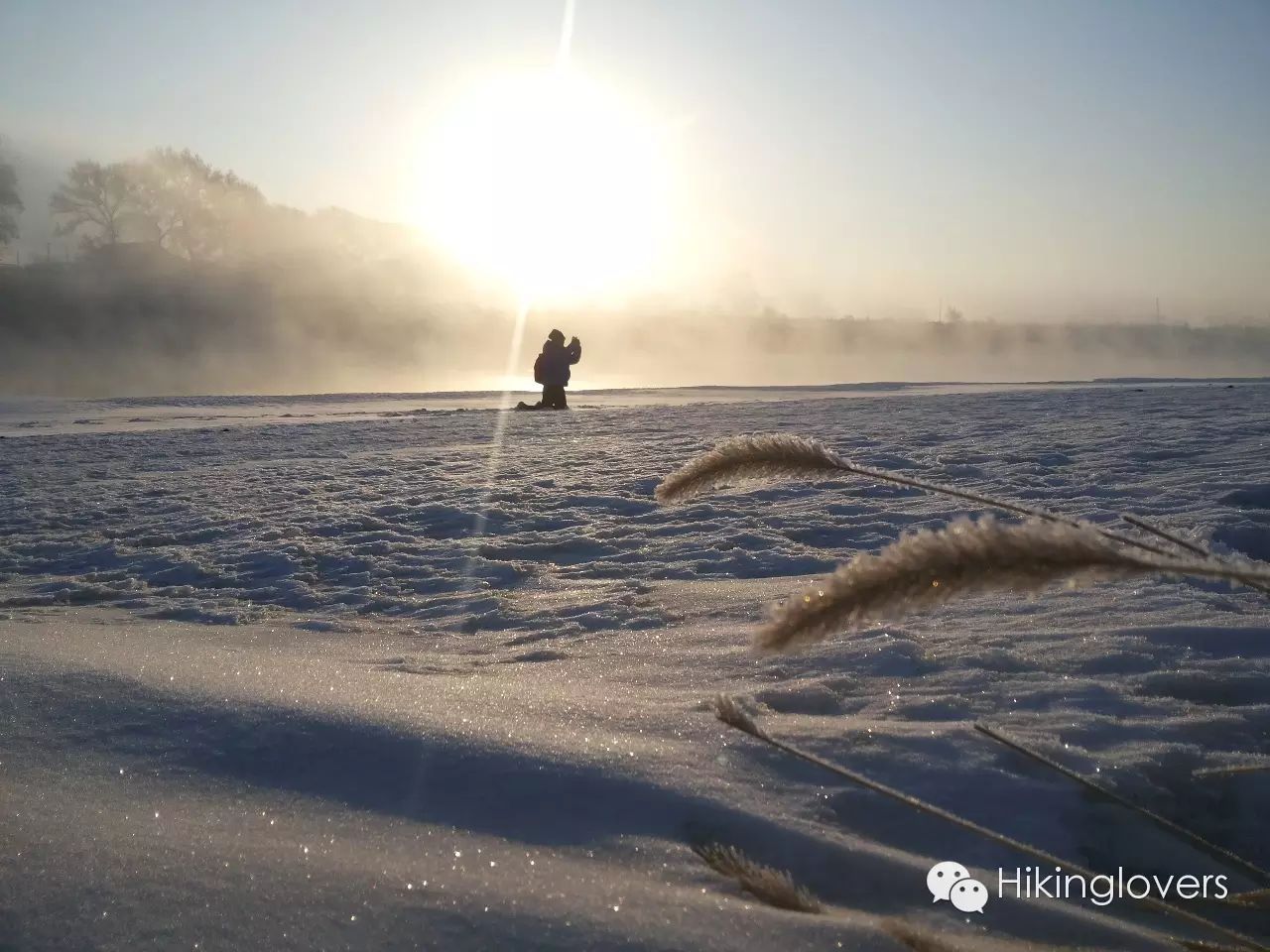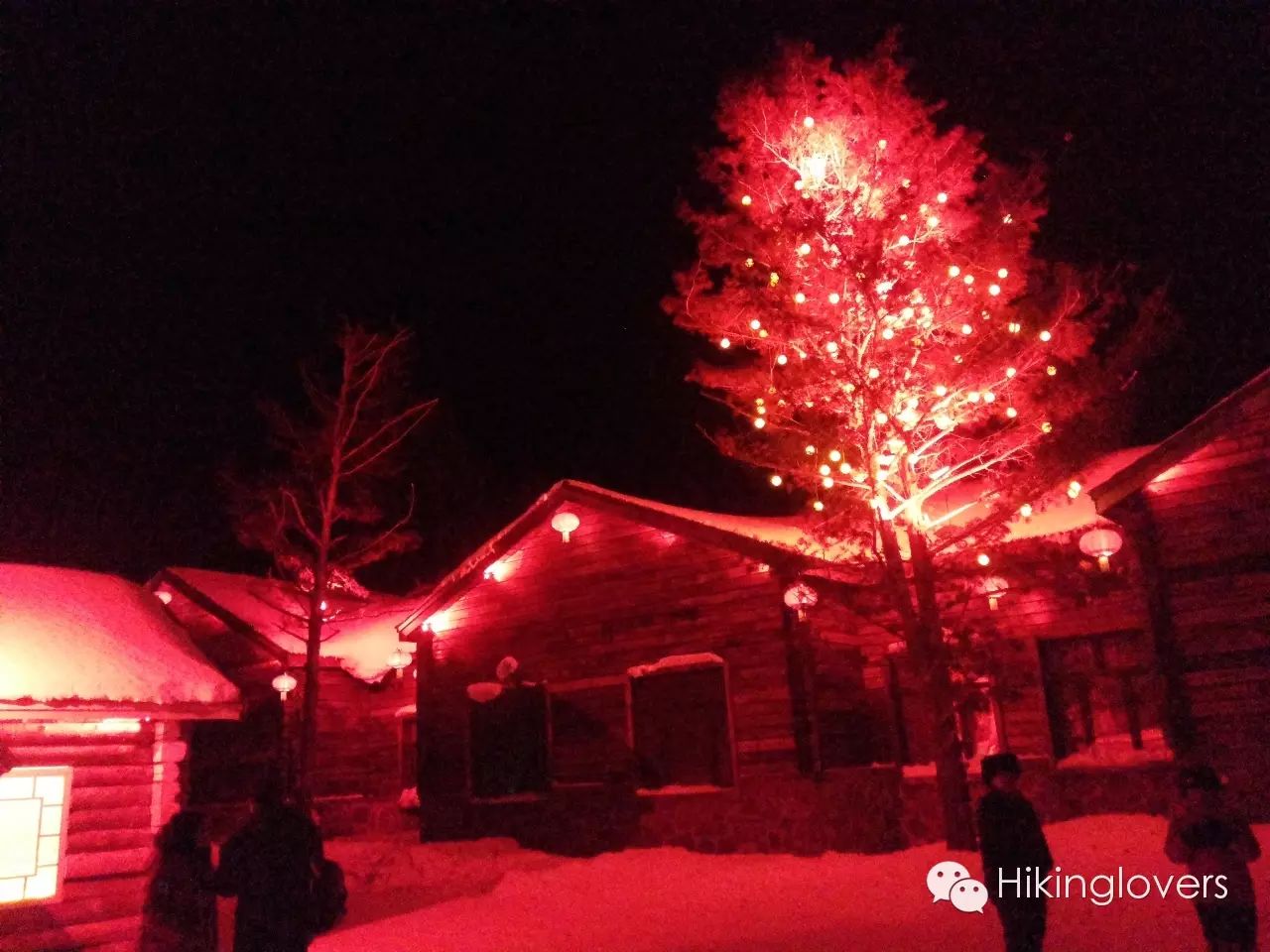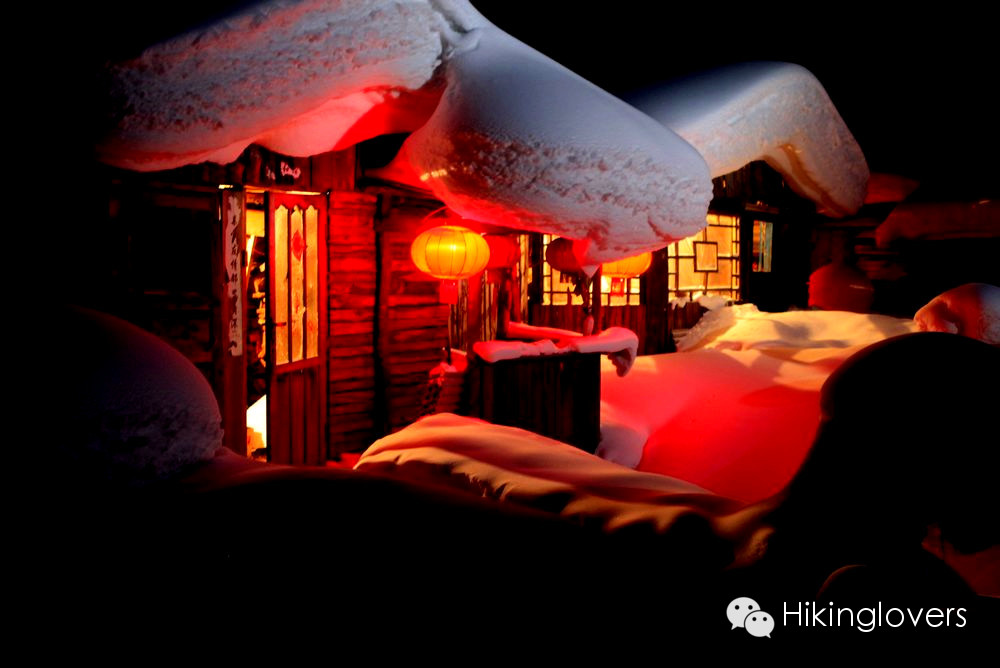 Picture by CNY, 2015
【Kindly Notice】

If you dont like hiking in the snow, can take the bus to Snow Country; Also it's hiking without backpack, just need to bring some food

Snow cover will be provided by us

No singles during the hiking, please let your families know you gonna be safe.
Day 4 Snow Country-- Jingpo Lake-- Changbai Mountain
06:30 Everyone get up. Early bird can have a morning view of the most beautiful snow country with the morning cooking smoke.

07:00 Breakfast time

07:30 Bus Driving to Erdaobaihe Town, which is at the bottom of Changbai Mountain.

12:00 Arrival at Jingpo Lake, have a walk around the lake

13:00 Heading to Erdaobaihe Town, about 30KM from Changbai Mountain

17:30 Arrival at the town, checkin at the hotel then have dinner; Have a visit of the town after dinner

21:00 Go to sleep, keep more power for tomorrow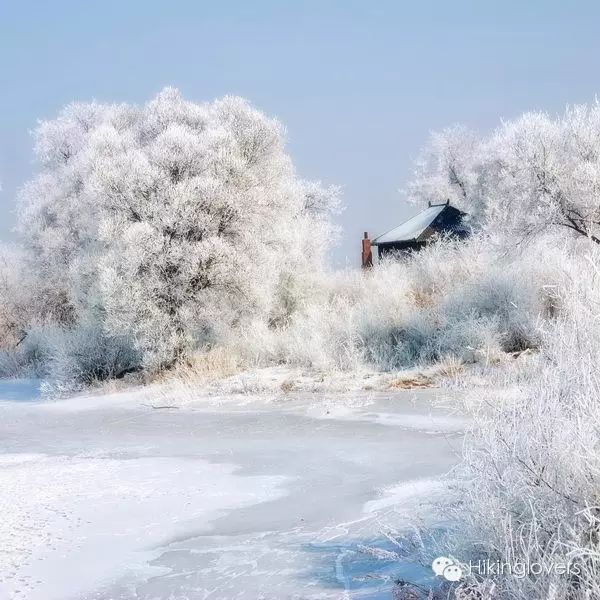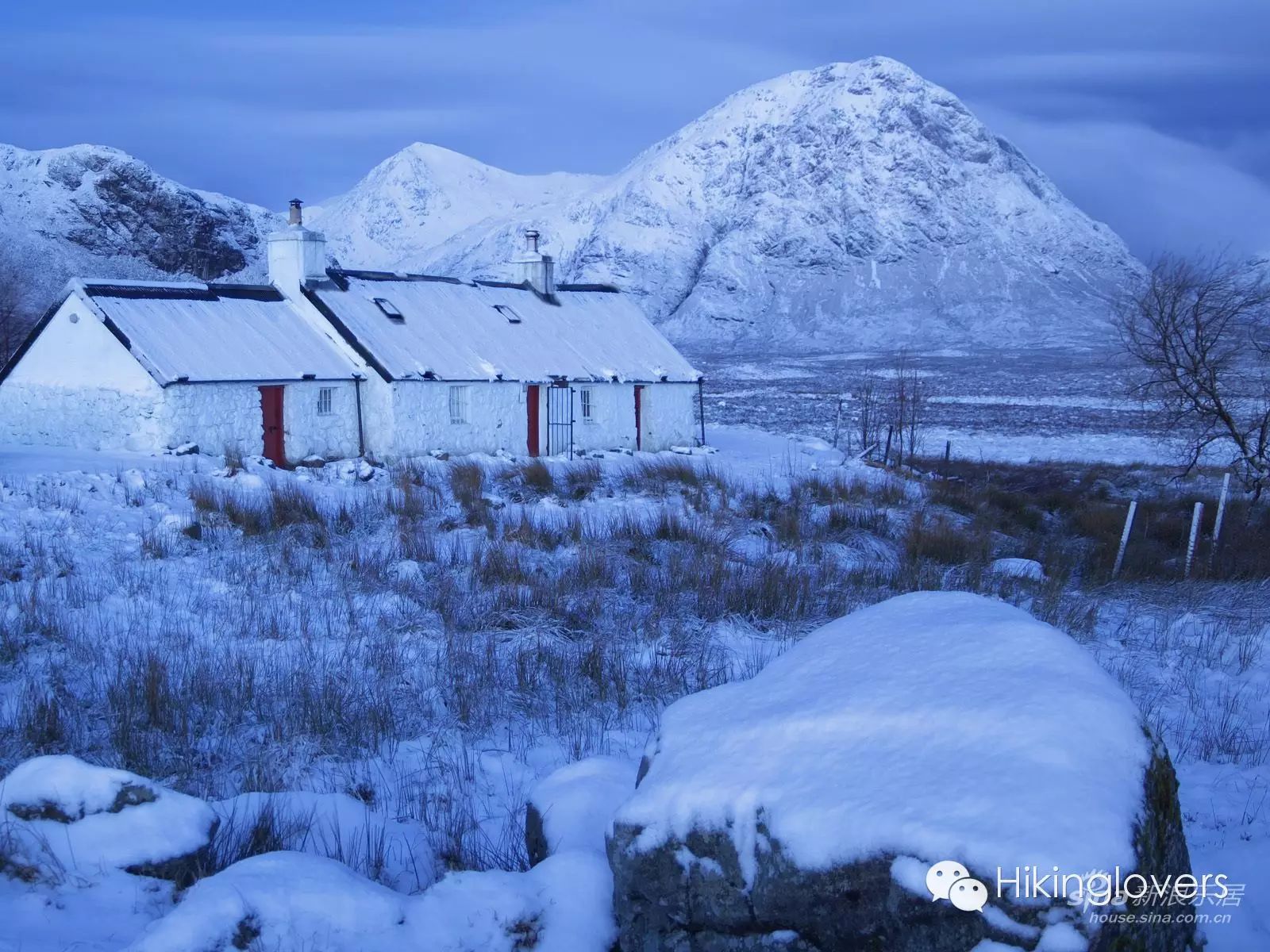 Day 5 Erdaobai River--Mojie Rime-- Changbai Mounain
06:00 Everyone get up. The best mountain of North China is waiting for you!!

06:30 Breakfast time

07:15 Departure from the hotel. Head to Mojie for Rime, as the early morning is the best time for the rime.

07:30 Head to Changbai Mountain, it's about 30km from erdaobai River to Changbai Mountain

08:15 Arrival at the Changbai Mountain

08:30 Visit the Changbai Mountain, Enjoy the hotspring

17:00 Head to Dunhua City
Changbai Mountain Visiting Plan:
08:30—09:00 Tourist Bus to the off-road car exchange point

09:00—10:30 Exchange to the off-road car (80RMB/one, not included) to the Peak, visit the most beautiful lake on the peak.

10:30—11:00 Visiting the Lvyuan Lake

11:00—12:00 Visiting Xiaotianchi Lake, and lunch

12:20—12:40 83 degree hotspring water, can steam eggs here!!!

12:40—13:20 Amazing Changbai Mountain Icy waterfall.

13:35—15:30 Dongtian Waterfall and wonderful forest

15:30—17:00 After many days trip and hiking, nothing is better than a hotspring now!!! Indoor and Outdoor pools, a hotspring surround with snow!!
【Kindly Notice】
Bring you own food for today. Only have convenient noodle, ham and steam eggs in the tourist place.

Bring you own swimming suits
Day 6 Let's enjoy the skiing
08:00 Get everything ready, breakfast time

08:30 Head to Jilin City

11:00 Arrival at Jilin city and find a place for Lunch, one hour for lunch, can find your own food or eat together

12:00 Skiing and Snow Circle time. No time limitation. Please enjoy it

17:00 Have a rest in the hotel and go for dinner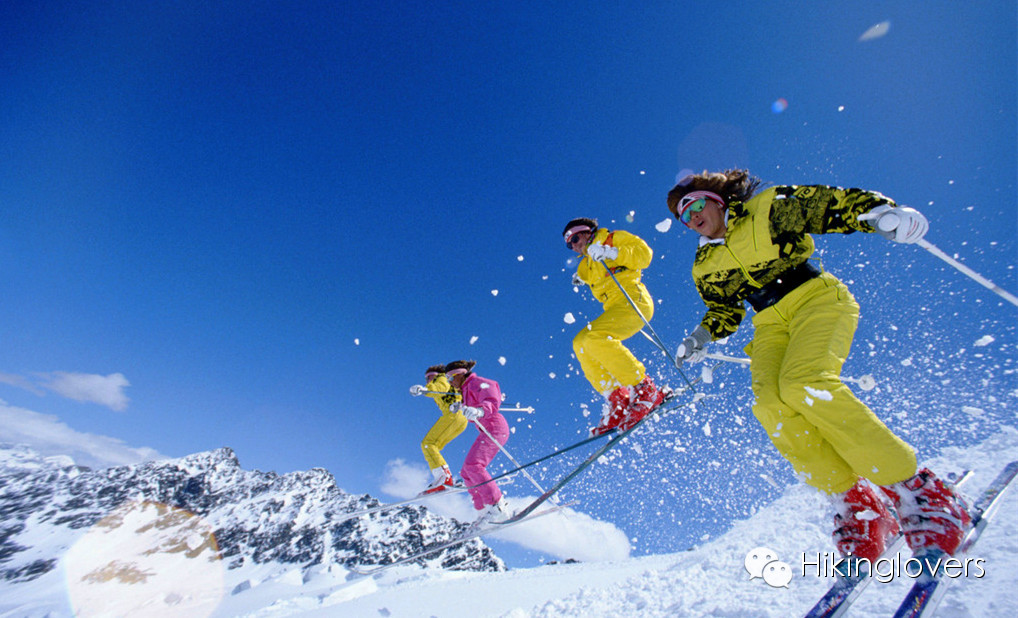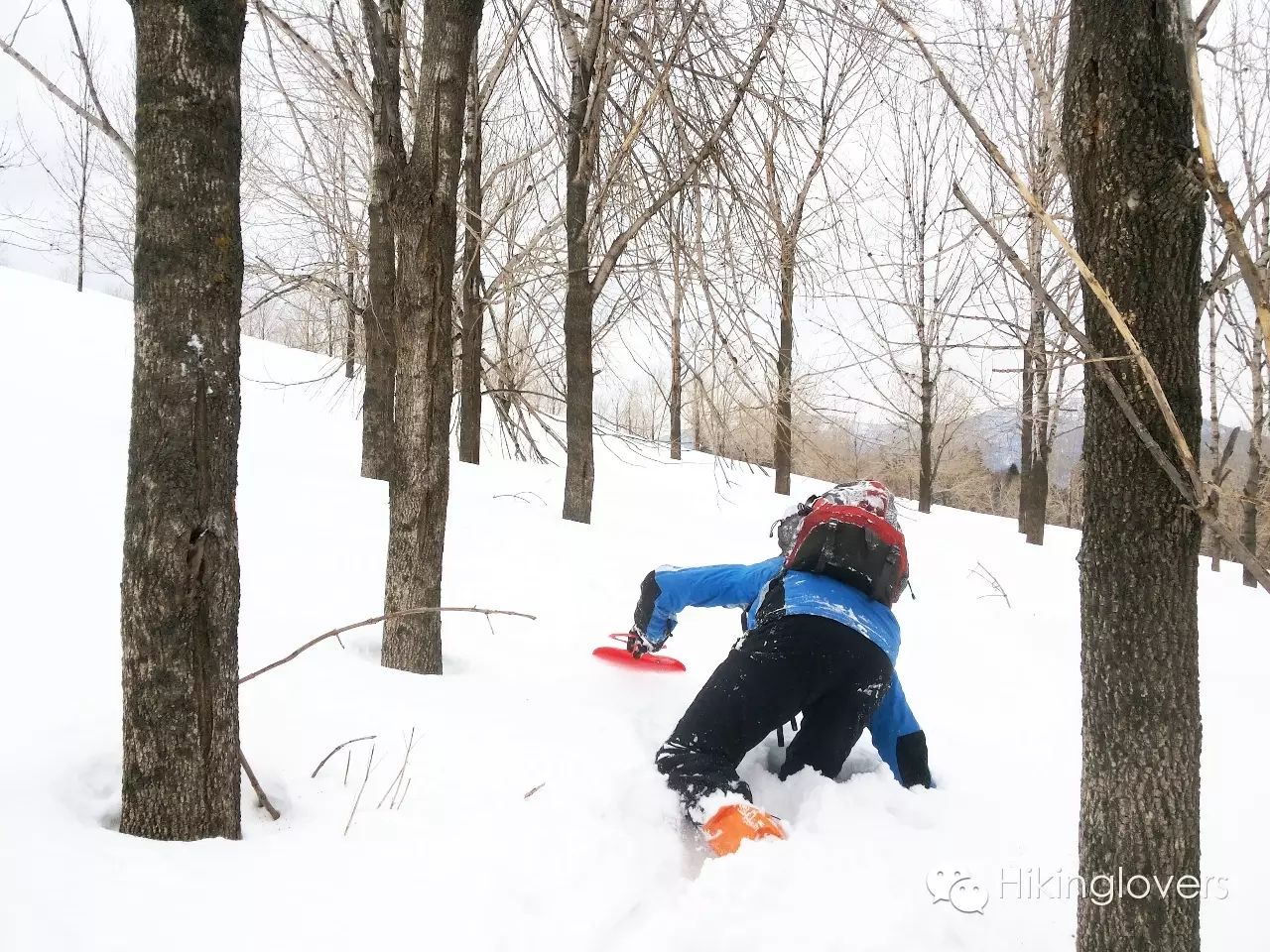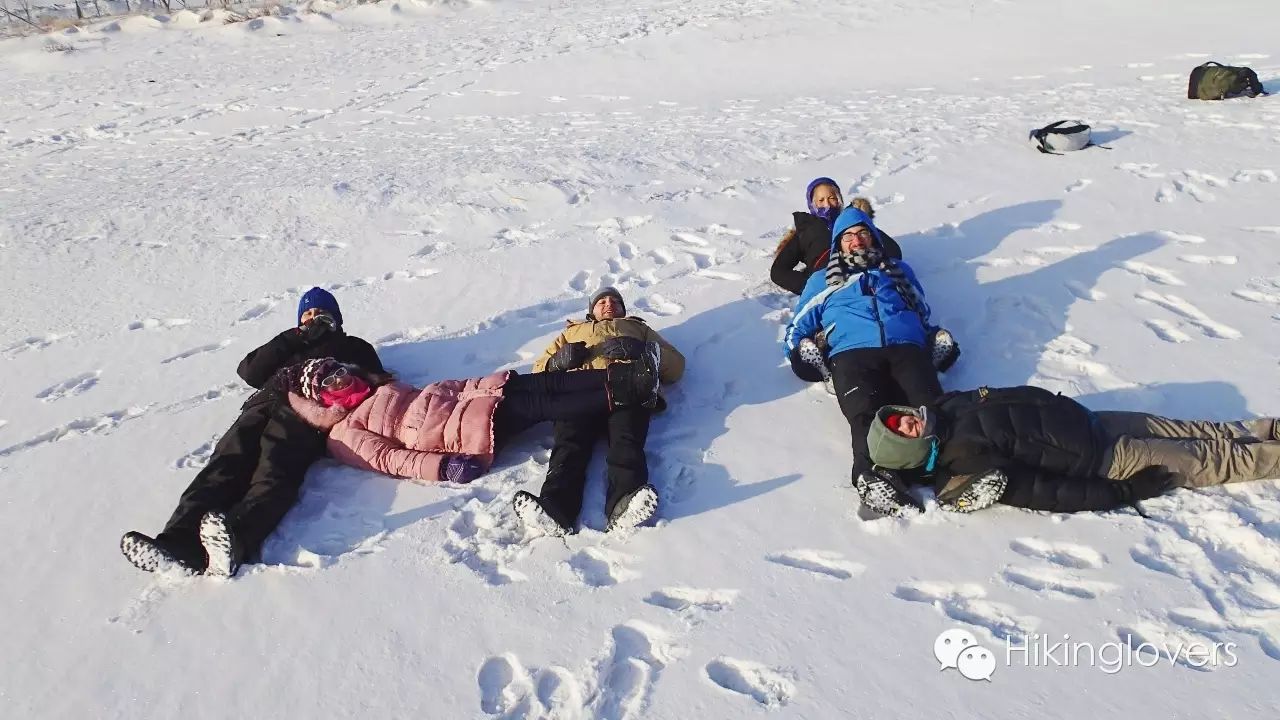 Picture by CNY, 2015
Day 7 The best Rime island
06:00 Everyone get up, as the best time for the rime is in the early morning

06:30 Departure to Rime Island, it's about 40KM

07:30 Arrival at the Rime island, close to Songhua River, the best place for the Rime here.

09:30 Get back to Jilin City, arrival there around 10:30, then the trip is over.

The best time for the Rime is 7:30 in the morning, so we have to leave around 6:30, dont be late. And we gonna miss the breakfast in the hotel, so prepare something to eat in the bus.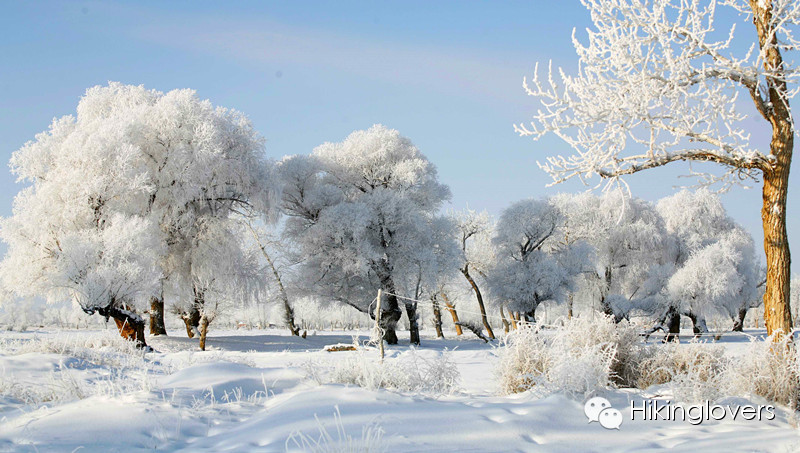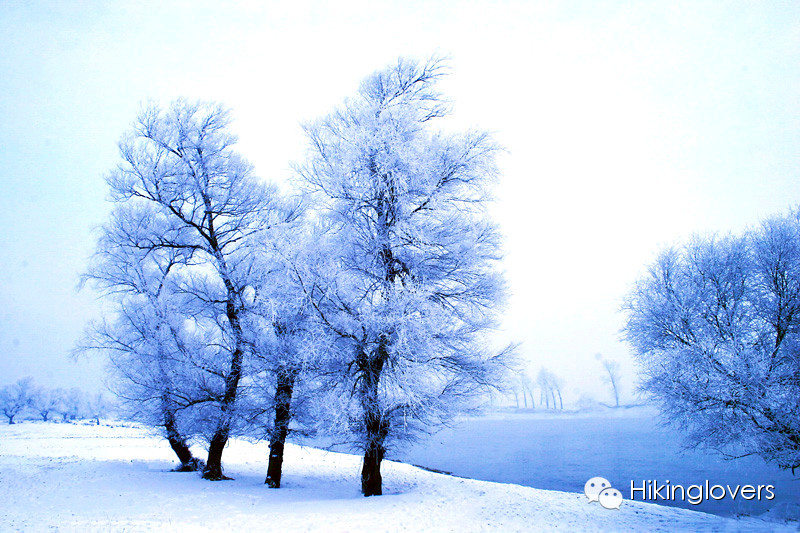 【Kindly Notice】
The closest airport nearby Jilin City is Changchun Longjia Airport, can take the fast train from Jilin Railway Station to Longjia station, it's about 30mins. So can book flight after 2pm

If you wanna take a flight from Harbin, should be after 19:00

You can also take a flight in the morning of Jan.7th, but you gonna miss the trip of Rime Island.
**From Jilin to Changchun Longjia Airport, Train as below, 2st level seat 27.5RMB; 2nd level seat 22.5RMB, it's about 30mins , and then about 10 mins walk to the airport.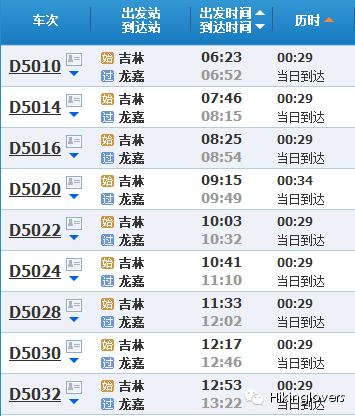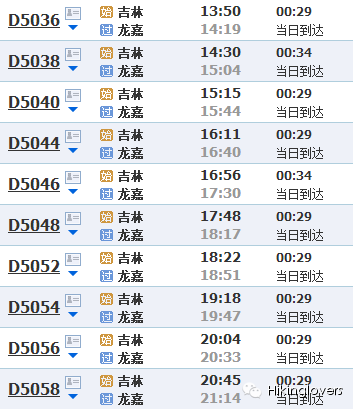 **From Jilin to Harbin; 1st level seat 157.5RMB 2nd level 105.5RMB about 2H20M
Price: 3800RMB ( early bird price is 3600RMB before Dec.1st, 3700RMB before Dec.10th, after Dec.10th price is 3800RMB)
Deposit is 1900RMB should be prepaid in advance, can pay via Alipay or Wire by bank or cash (I am living nearby Xujiahui, can arrange a time to meet)
The price included:
All the transportation fees in north of China and driver's allowance; Leaders' allowances and all the organizing fees; Local Guide; Utility equipment and first aid;

Professional outdoor insurance(2 Billion travel liability insurance; 300,000.000 travel accidental dismemberment insurance and 150,000.000 Skiing Professional outdoor insurance);

6 breakfast, 7nights accommodation as mentioned;

All the entrance fees: Snow Valley+Snow Country; Changbai Mountain; Changbai Mountain tourist bus; Rime Island+Boating; Jilin Skiing+Snow Circle(all the equipment fees, No time limitation Skiing and snow circle); Changbai Mountain Lanjing Julong Hotspring (the best hotspring nearby Changbai Mountain, including indoor and outdoor hotspring, please bring your own swimming suits);

Will have a professional local hiking leader which can help to understand more the local culture and also the hiking leader has many hiking experience in snow with extreme low temperature. Also we will have a bilingual hiking leader from Shanghai.
Price not included:
Flight ticket from Shanghai to Harbin; Flight ticket from Changchun to Shanghai(Flight ticket is about 600RMB price checked on Nov.13, the earlier the cheaper); Or Train tickets (Shanghai HongQiao to West Harbin G1204 09:39-22:37 13HOURS, 898RMB for 2nd level hard seat or Z172 13:37-14:15 24H38M 480RMB for hard sleeping ticket; Changchun to Shanghai G1212/G1256 2ND level seat 827.5RMB)

All the lunch and dinner are not included.

Personal cost and alcohol/drinks
Booking your hiking trip with HikingLovers
First: Please contact us via the following ways:

WeChat: hikinglovers

Email: [email protected]

Skype: silver_liyin

MP: Silver 14782036532

Second: Please provide us your personal information for insurance ( We promise that we wont disclose your personal information)
Please send us your information via thefour ways with a subject "Confirm for the trip to North of China on Dec.24 -- Jan.1st, 2016"
The Person information needed:
Full name

Gender

Nationality

Date of Birth

ID/Passport Number

Phone Number

Emergency Contact and Phone Number

With the Email please also let me know your flight tickets information.
DECLARE
Considering that Outdoor hiking trips have some risks and the unexpected environmental changes or other uncertainties, the organizer will buy professional outdoor insurance for all the members before the trip and also will organize rescue of any emergency on site. All the participants need to follow the organization of the trip organizer/hiking leaders/coordinators/Local guide. Otherwise you should bear your own consequences caused by your mistakes. We hereby declare that the trip organizers will not have any joint liability of the unpredictable accidents caused by Environment or any accidents caused by the participants' mistake during the hiking trips.
--www.hikinglovers.com—
Keep Calm and Hike On !!
Know more about uo coming events please scan our official wechat account