NLP for increasing your Influence Quotient
Last Friday a small group of us were exploring how NLP can be used for influence. While the language patterns of the Meta Model, Milton Model and even Metaphor Model can be easily applied to increase your "Influence Quotient", we were exploring this topic more comprehensively.
The first way that NLP can help increase your Influence Quotient is to help you focus on your intention. Influential communicators are powerful and congruent; they have found a way to get all their butterflies flying in formation so that their words, their tonality and their gestures are aligned to communicate a single message. For some people, this sort of alignment comes naturally; they say what they deeply mean and deeply mean whatever they say. For the rest of us, our own doubts – about ourselves or about what we are communicating – can come through even about something that we feel passionate about. By identifying, understanding and aligning with the intention of our message, we can immediately become more influential.
An easy way to do this is through Grinder's Outcome, Intention, Consequences pattern. Augmenting this with the Core States process (covered in our trainings) can turn this elegant framework into a transformative process.
Another way to amplify your Influence Quotient is to work on your state. As a communicator, whether you are making a sales presentation, negotiating with your boss, speaking with your spouse or even your child, your state might be the biggest predictor of your ability to influence those around you. One of our recent participants told of how when he was on the ATP Tour (men's professional tennis), a very young Boris Becker walked into the dressing room. This was before Becker had established himself by being the youngest ever Wimbledon Champion, and despite being surrounded by greats including Ivan Lendl, Becker's "presence" so totally filled the room that everybody went silent. When you are communicating and want to be more influential, check your state! Take an inventory:
But how can we change our state? Other than changing your physiology as I mentioned just before, changing your submodalities can have a powerful impact. By changing submodalities, one of my clients moved a negative, nagging, annoying voice that was leaving him immobilized with fear into a supportive, seductive reminder of the important risks for which he needed to prepare.
What are these magical submodalities? In the last example, the location of the voice and the sound quality are both examples of submodalities. For example, if you could imagine a beautiful picture, and really look at it, where do you see it? Straight in front of you? Up to the right? How far away is it? Is it in vivid colour or black and white? These are all examples of submodalities.
When I was a university student, I remember how through the semester the assignments and exams felt a long way away yet the day before an assignment was due or the night before an exam, the reality of that deadline would creep up on me and be straight in front or even on top of me! By pushing that internal representation of the assignment or exam away, I could relax and focus even amid intense pressure.
As a student of influence, notice how you are using submodalities to internally represent your message. How attractive does your message seem to you? How could you make it even more attractive or even seductive? What could you do to communicate that to your audience?
Intention, State and Submodalities are powerful tools for increasing our ability to influence those around us. Another tool that we can use to increase our Influence Quotient is that of Perceptual Positions. Merely recognizing that there are multiple perspectives at all can help us better frame and transfer our thoughts and feelings; the Perceptual Positions exercise (what we refer to as "Moving Chairs") of moving from 3rd to 1st to 2nd to 3rd for a specific context, observing from a non-attached 3rd Position and a congruent 2nd Position, and recognizing that 1st Position is, while immensely valuable and important, just one perspective, can be very helpful. Try it out for yourself – notice how much your Influence Quotient lifts when you deliberately shift perceptual positions.
There is a lot that NLP can do to help you become more influential. In the two hours that we had to play with, exploring Intention, State, Submodalities, and Perceptual Positions was pretty ambitious… but good fun.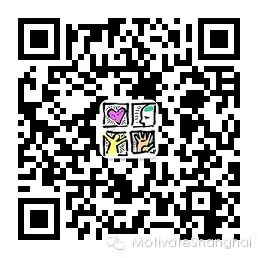 Are you in our NLP groups or interested in studying NLP?

Send your email address to be on the mailing list.