School bus vs. wall: A test or a show?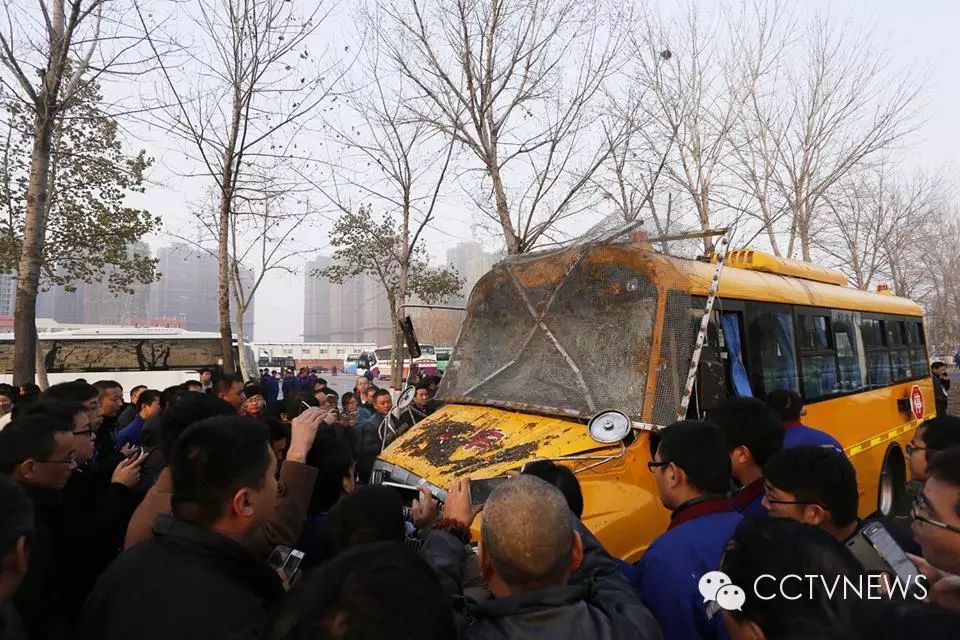 To test its product's quality, a vehicle manufacturer specializing in school buses in Zhengzhou, central China's Henan Province, had one of its buses slam into a brick wall on Friday.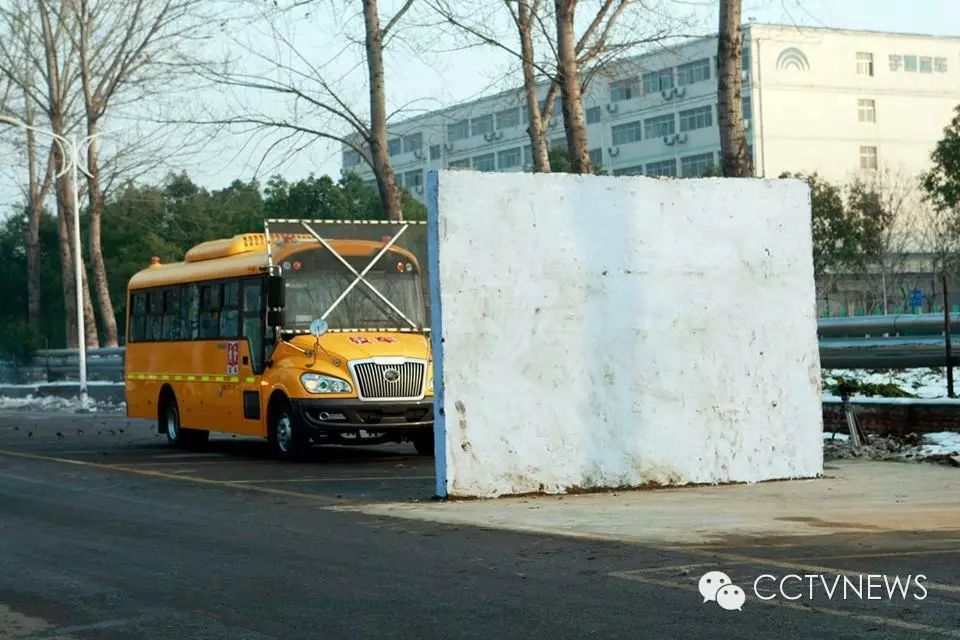 The school bus crashed into the wall at "a high speed" as hundreds of clients were bearing witness to the company's test. And it performed quite well – there were a few damages in the front part of the vehicle and the driver casually exited the bus from the door which wasn't affected by the impact, according to Henan Daily.
The wall, in contrast, was smashed into pieces.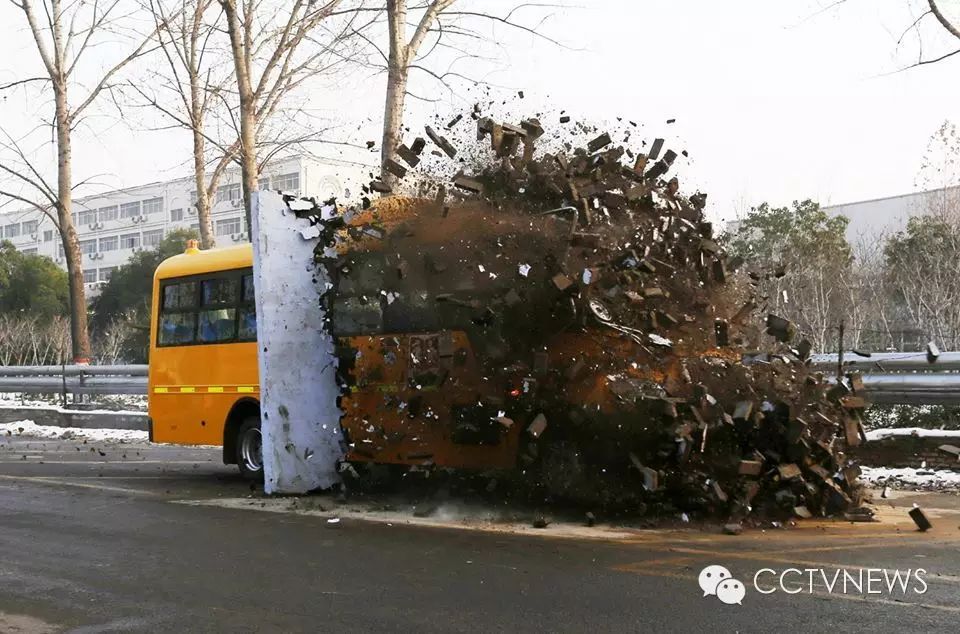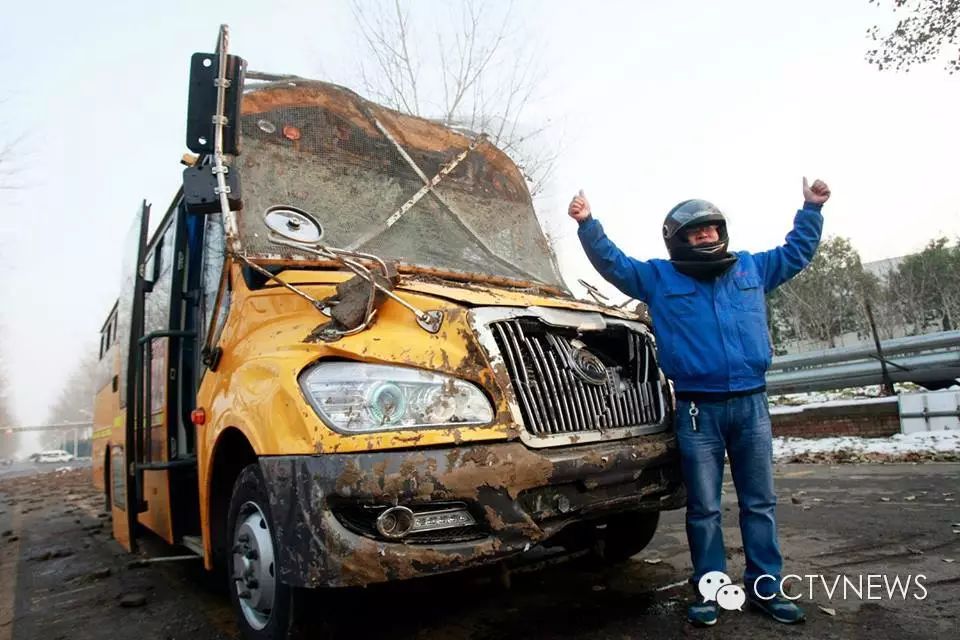 The test was conducted after appeals from society calling for stronger security of school buses as well as stricter government management on their operation. The move comes after several tragic school bus accidents that have killed many young children over the years. In March 2012, China started adopting the school bus safety regulations, which had strict requirements for the school buses' quality.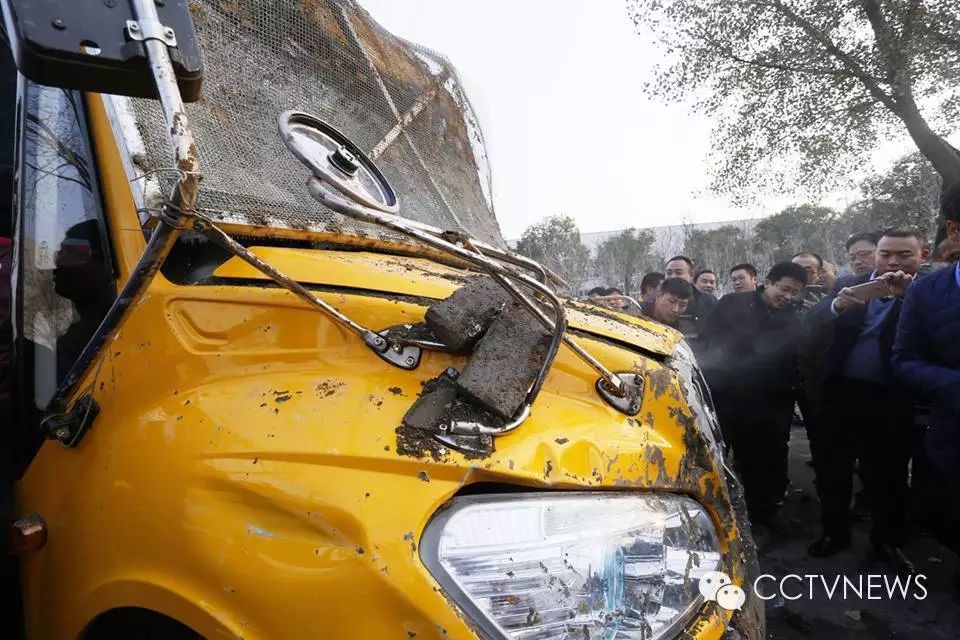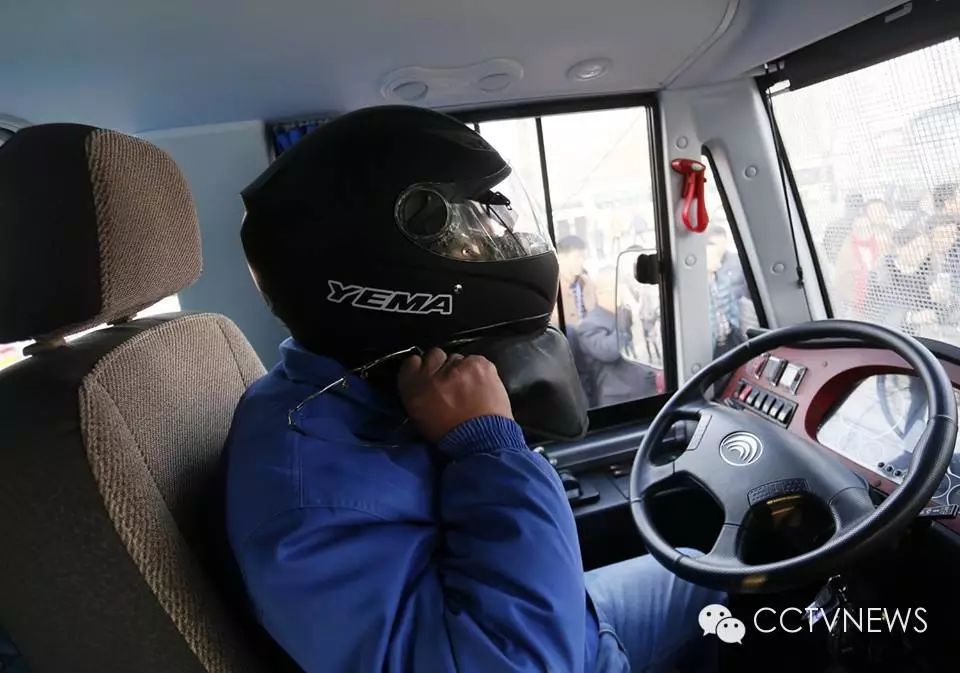 However, Chinese netizens were not particularly impressed by the photos released after the test – they deemed it as an unpractical show.
"The wall in the test is way too thin."
"I just wish the wall would be this thin if I ever slam into one in a car accident."
@Zhuangzhoumengdierushenji
"Now the wall's quality needs a test."