Netizens debate over yarn bombs in Shanghai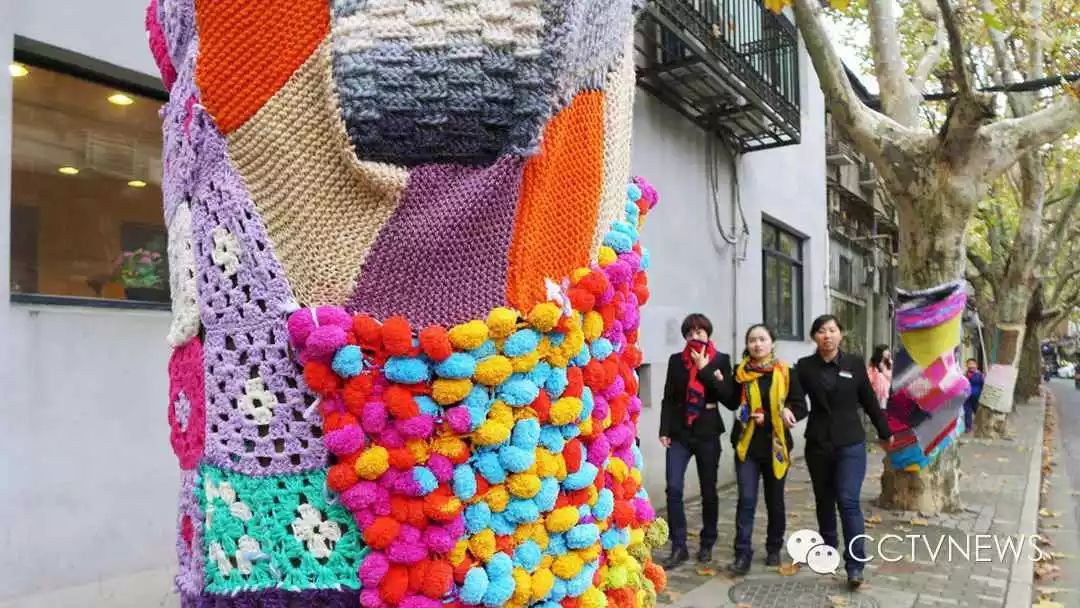 A couple of trees in Shanghai became a local delight after they were draped in yarn knittings last Thursday. However, the beauty and fame didn't last long, as the Shanghai government removed the much adored accessories on Wednesday.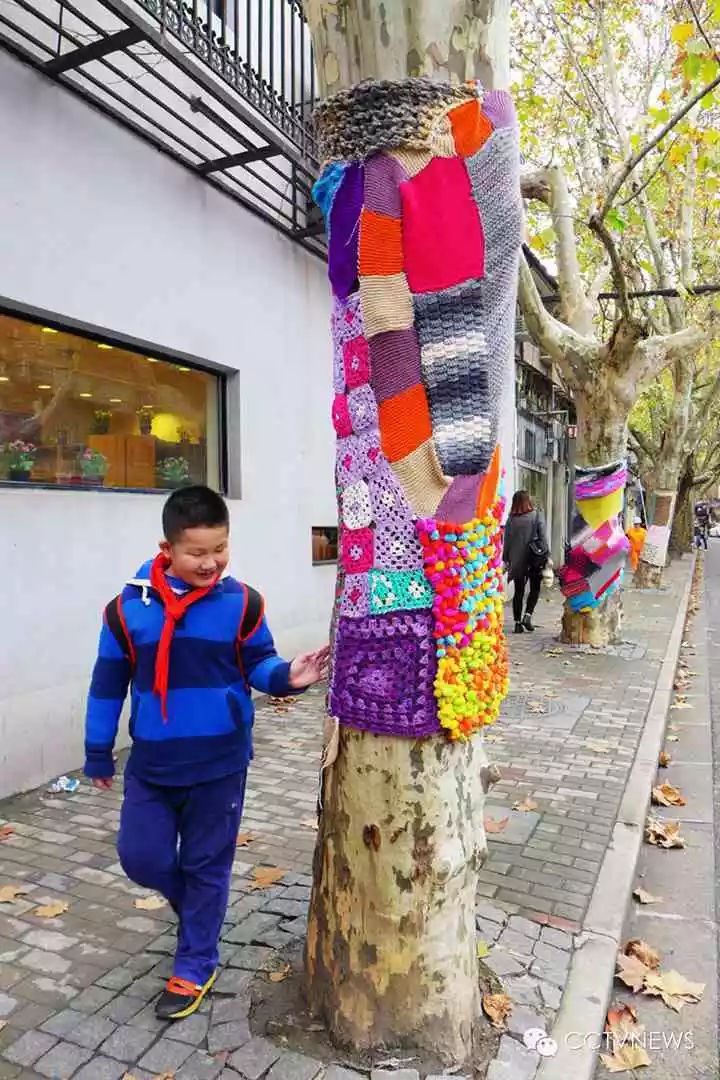 The phoenix trees on Nanchang road were "yarn bombed" by a group of expats, the Shanghai Daily reported. Yarn bombing, also known as graffiti knitting or "kniffiti," is a kind of street art that uses colorful displays of knitted yarn on public facilities. The movement is believed to have originated in Texas, US, in 2005 after Magda Sayeg first covered the door handle of her boutique with a knitted cozy. As the colorful outfits successfully stunned passersby the next morning, netizens also showed their admiration towards the creative works, saying "they added beauty to the city."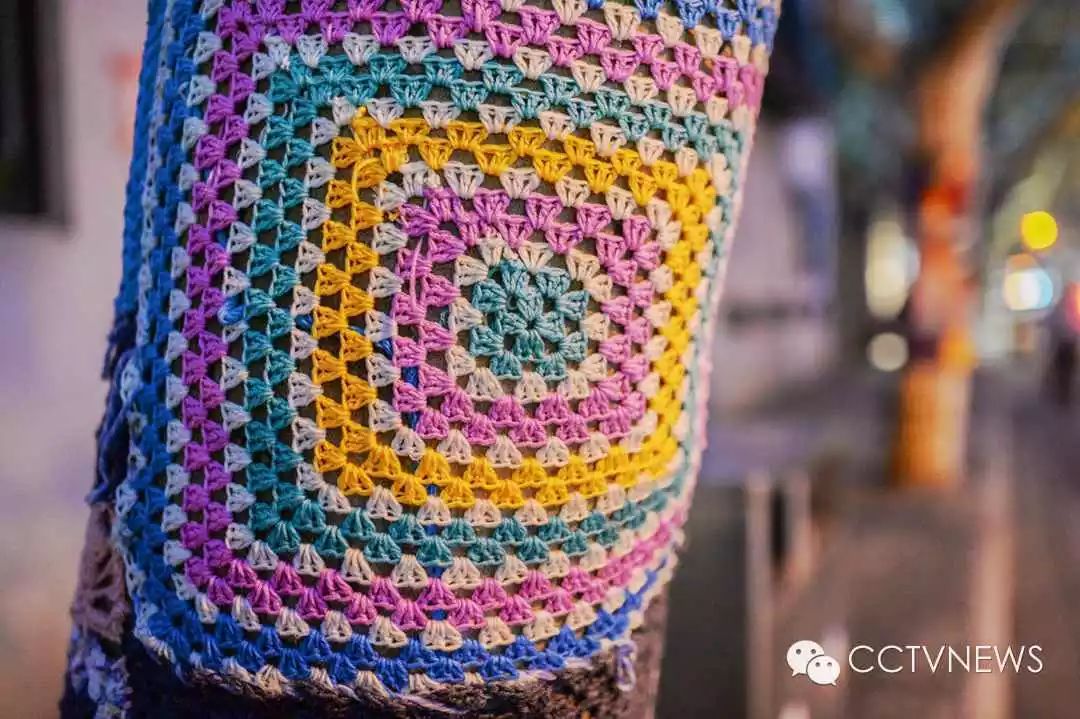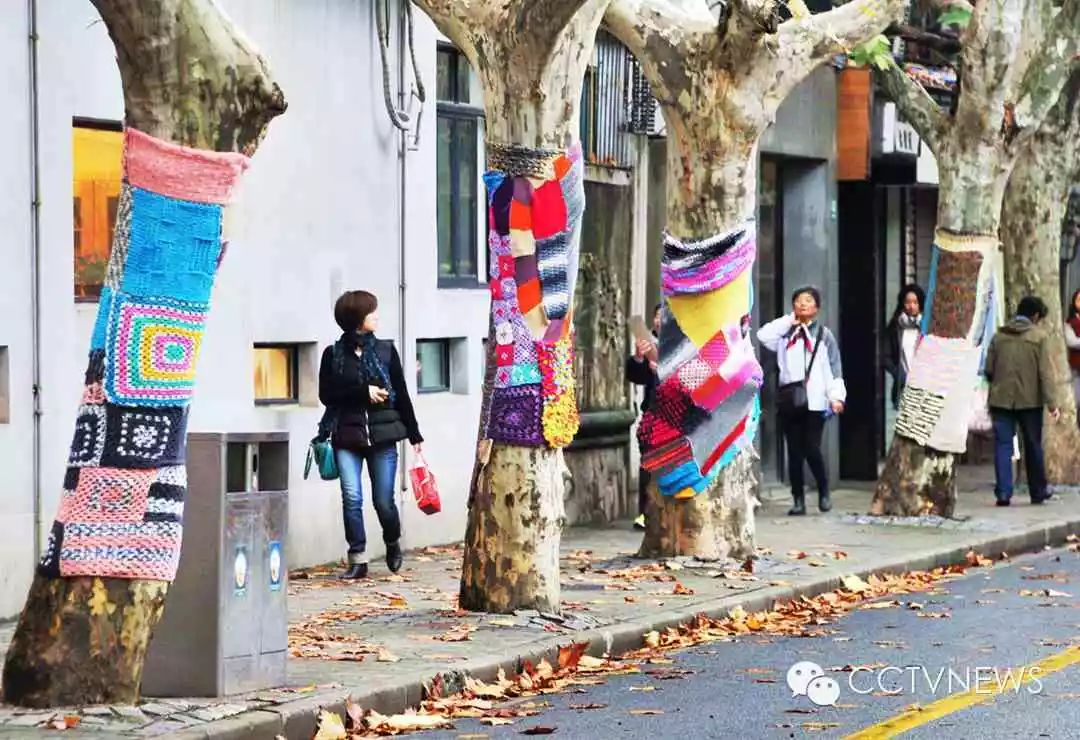 However, on Wednesday, one week after the incident, the city government removed the outfits, citing concerns that they would cause harm to the trees' healthy growth.This decision has triggered heated discussions online. While some say the government made the right decision, others are arguing that the city should be more open to creative minds.
I can understand the government's concerns, but maybe they could have kept the decorations up longer. They made the street appear more dynamic. @Shiqiangqiang
The sweaters that fit human bodies may not suit the trees as well. @Yueluoxishanby