Local Student's Death Sustains National Debate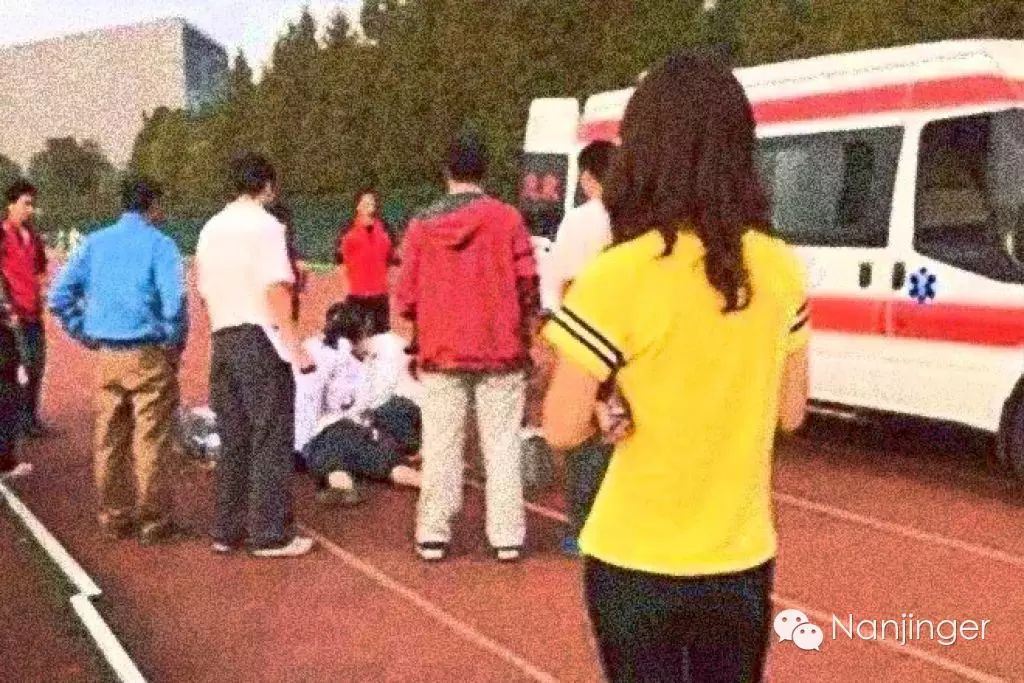 This is just one of many stories written by students of Nanjing University's School of Journalism and Communication, in cooperation with Nanjing Expat

Last month, Nanjing University student Huang Xuebo suffered sudden death during a fitness examination. He had run 700 metres into a 1,000-metre race. Later that same day, the hospital announced their efforts to revive Huang had failed.
Such tragedies continue to play out across China. According to web portal Sina Jiangxi, students have died during the fitness test every year since 2012. The death of Huang has reignited public attention and raised heated discussion about such tests all across Chinese social media.

While NetEase News published an article entitled, "Who is to Blame for the Death of College Students", Professor Li Ningchuan, vice-president of the Physical Education Institute in Yangzhou University, pointed out, "We should not blame the tragedy on the school nor the fitness test. The student's death also had an important relationship with his own heath condition."

In China, more than 50 percent of the sudden death by exercise cases are university students. "Sudden death by exercise is more likely to occur in people with inherited arrhythmia diseases, such as HCM (Hypertrophic Cardiac Myopathy), especially teenagers," said Chen Yunmei, a visiting physician in the cardiovascular department of Jiangsu Provincial Hospital. "Although schools organise health examinations every year, inherited arrhythmia diseases can hardly be detected by a routine checkup."

Beside this, students who do not like sports can easily get fat and weak since they only have PE lessons in grades one and two. "It can be dangerous for these kinds of students to have physical fitness tests because strenuous exercise can reduce cellulite or completely block the flow of blood," Professor Li said.

He suggested that universities should pay more attention to students' health condition in advance of the fitness test, in order to avoid risks. "Teachers in charge should ask students whether they have any difficulties in doing sport. If students feel uncomfortable or can hardly breathe when they walk fast or run, they should not be allowed to take the fitness test," he said.

According to "The Basic Standard of Higher School Sports Work", the fitness test is designed to measure the health of Chinese university students. However, the test result is also an important indicator of the university's performance.

In July 2014, with its release, the Chinese Ministry of Education announced that grades from physical fitness tests will be included into students' personal files. Students who fail to reach 50 points will not receive their diplomats when they graduate, which means the fitness test is very important to almost every college and university student. The 50 metres and 800 metres (for girl); 1,000 metres (for boy), are mandatory items in the physical fitness test. Only students who have a medical certificate which states that they cannot finish the test do not have to participate.

However, a number of concerns reveal themselves during the implementation of the test, such as students cheating. Li Jiyuan, a senior student in Nanjing University, said, "My roommate is good at pull-ups while I can run. So my roommate does pull-ups under my name, and in return, I run 1,000 meters under his". A junior student of Nanjing University of Finance & Economics called Kong Shuchen said, "Even if I don't attend any of the tests and fake the result by filling in the test result form with false numbers, the teacher won't find out."
WANT MORE?
Fun stories, job offers, new friends and more are waiting for you at
http://www.hellonanjing.net/
http://www.nanjingexpat.com
See you there!