【Book Now for the Kiwi Ball】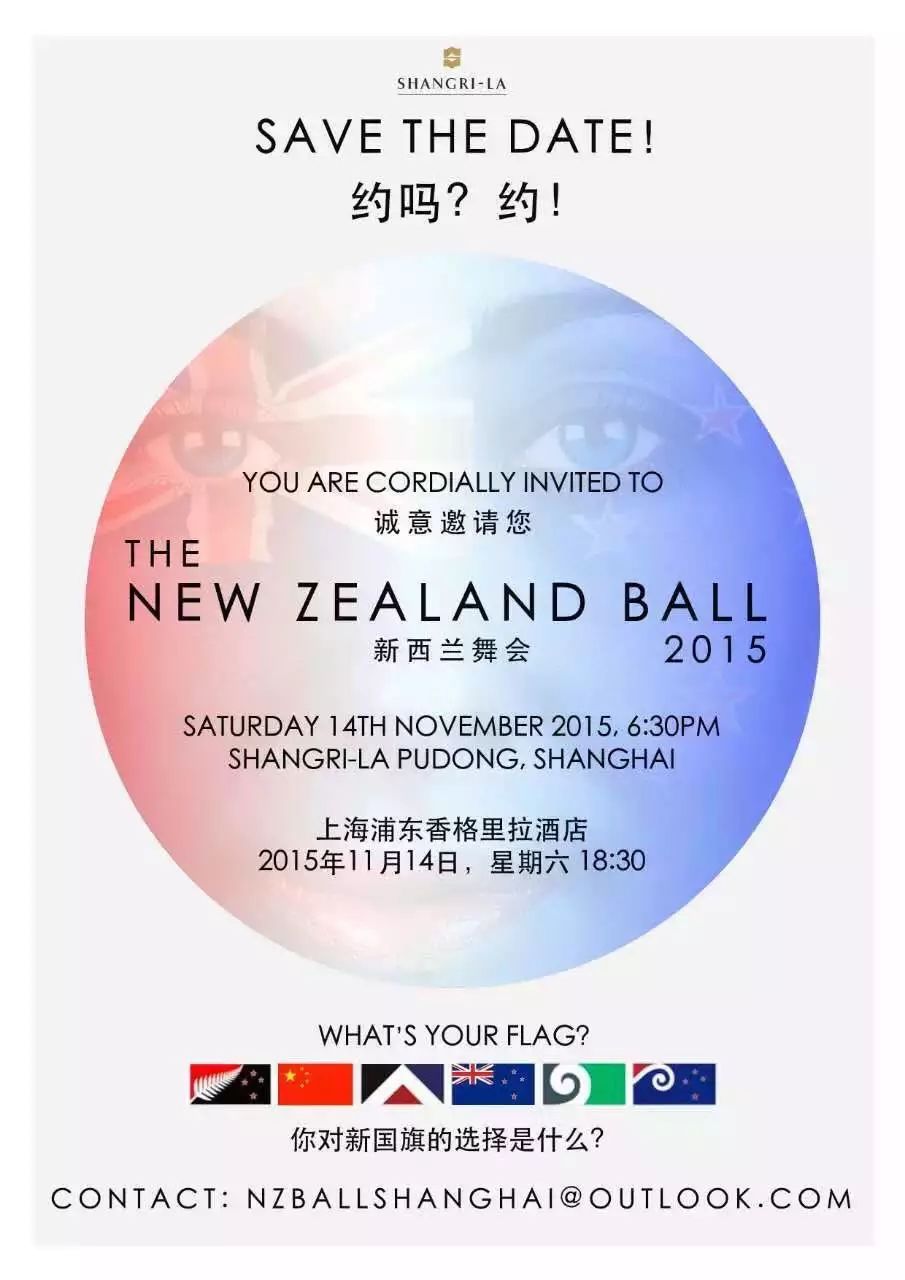 On Saturday, 14th November 2015, The Shangri-La Pudong will host The New Zealand Ball Shanghai 2015.
The Ball is being organised by a group of passionate Kiwis who wanted an opportunity to celebrate coming from the best, most beautiful country on earth and show Shanghai how we party, Kiwi style.
The Grand ballroom of the Shangri-La Pudong will be decked out for a night of premium New Zealand food, beverage and entertainment. Highlights on the night will include a performance from Raukura Kapa Haka group, a 5-piece live band and DJ and our own "flag referendum" with award winning NZcomedian Paul Ego on the mic as MC throughout the evening.
All Kiwis and friends of New Zealand are invited to attend to mix and mingle and to celebrate our Rugby World Cup victory and potential new national flag along with New Zealand inspired cocktails, canapés, beer, wine, three-course dinner. The theme for the evening is "What's your Flag?". New Zealanders are about to vote for a new national flag design which is no small issue. Flags identify countries, teams, clubs and groups, they rouse passion, pride and patriotic feelings in us all. This year we want guests to show their true colours and represent what it means to be a Kiwi. Guests are encouraged to add some creative flair to their elegant black tie attire and display their own flag whether it be a national flag, favourite sports team or personal creation.
This sophisticated bash will blow guests away as glasses are raised on the ballroom terrace overlooking the Bund. Suit up in your Kiwi colours and be prepared to shine and party.
Tickets available in advance for just RMB 1,100 incl. all food, drinks and entertainment or better yet RMB 10,000 for a table of 10, this will be one for the books.
This whole event would not be possible without the support from generous supporters:
•NZ inc (NZTE, MFAT, and Immigration NZ)
•and the extended NZ inc of Zespri, Fontera and Air New Zealand.
Buy tickets:
Online by completing the booking form here - https://onlinecvservices.wufoo.com/forms/new-zealand-ball-shanghai-2015/
In person at NZ Central during standard opening hours: 9am – 5pm Monday – Friday
Phone: 86 15901734909
Wechat: saleshotline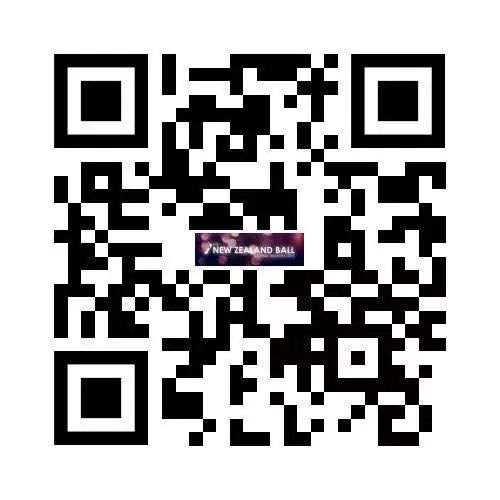 Share this with your friends and help us make sure every kiwi in China comes along.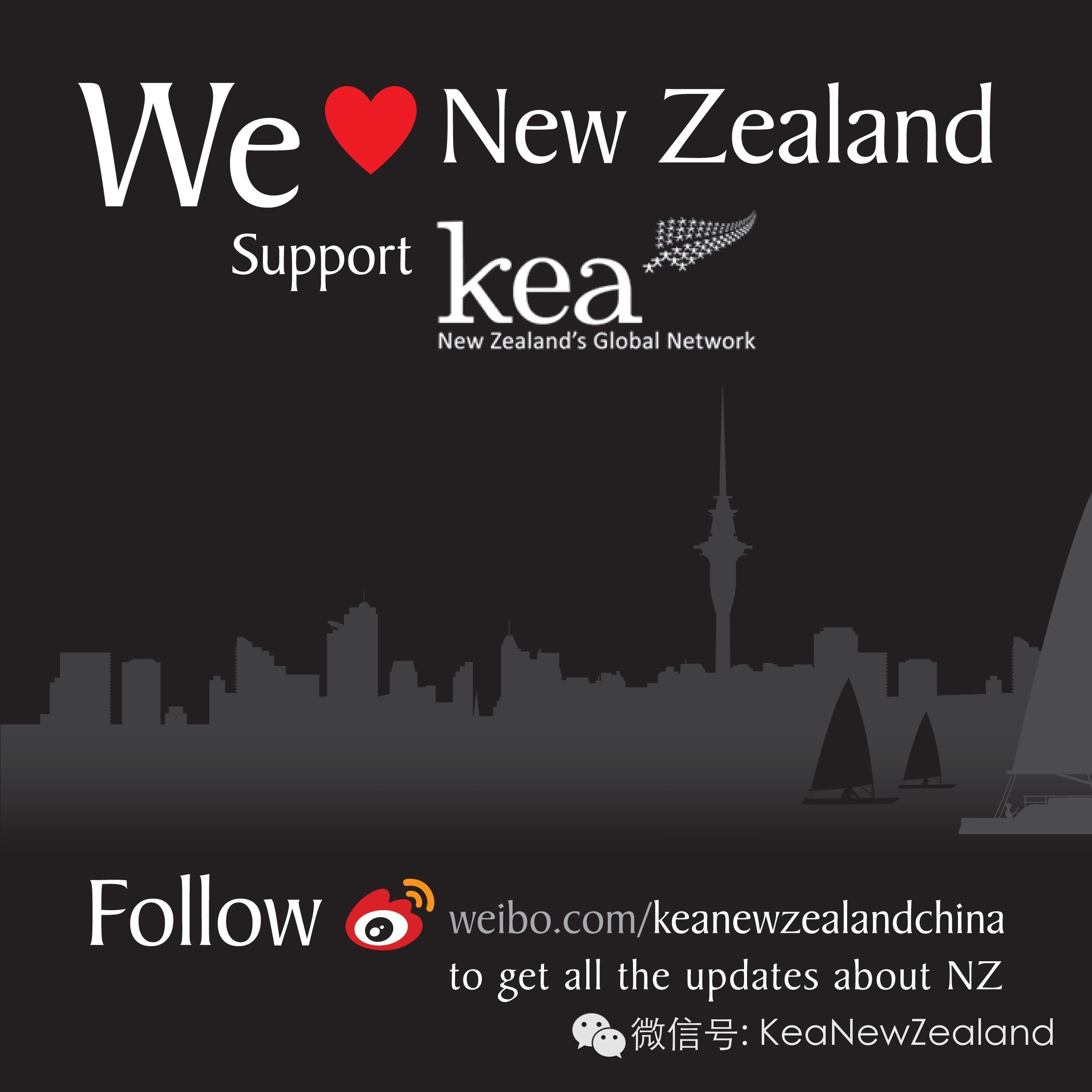 ------------Thank You-----------

Click'•••'on the upper right corner to share with your friends.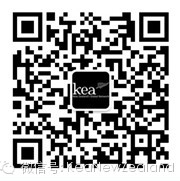 Follow us and join us:
Weibo:KeaNewZealand
Wechat:KeaNewZealand
Official Website:www.keanewzealand.com