Thanks Giving Dinner at Kitchen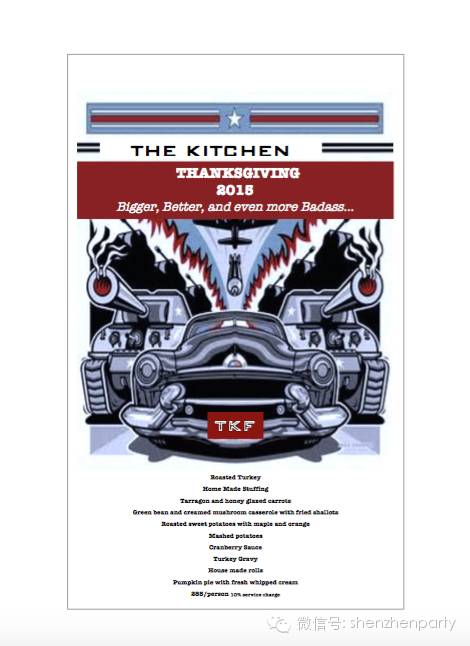 It's that time again my fellow Americans, dreamers of the past, turkey aficionados, and/or newcomers from all corners of this big spinning globe..
THANKSGIVING!!!!!!
Celebrate American Thanksgiving with friends and family at The Kitchen. It's gonna be going off... Please reserve early, we fill up fast. Home delivery available.
Roasted Turkey
Home Made Stuffing
Tarragon and honey glazed carrots
Green bean and creamed mushroom casserole with fried shallots
Roasted sweet potatoes with maple and orange
Mashed potatoes
Cranberry Sauce
Turkey Gravy
House made rolls
Pumpkin pie with fresh whipped cream
285/person
10%service charge
Thursday November, 26th 2015
Don't get left behind. Book now.
Space is limited
Parties of 6 or more receive whole turkeys for carving
at the table with all sides served family style.
Just like home
Without the arguments or football·
Whole Thanksgiving dinner meals are available for
Home delivery to all districts in Shenzhen
Rmb1800/full meal + delivery fee·
Reservations:
2 seating's 5-8/ 8:30-11:30
Futian: Justus
justus.jennings @thekitchenfutian.com
(m) 134 3054 0725 or 2531 3860
Bantian: Bobby
(M) 186 8241 4199 or 8958 3637
Event Date: Thursday, November 26, 2015
Time: 5:00pm - 10:30pm
Pricing Info: 285/ per person
Place Name: The Kitchen
Place Address:
Futian: Shop 144,Gou Wu Gong Yuan station Exit B, Min Tian Road, Futian, (in the new part of Coco Park next to Gauchos and Club Viva) 深圳市福田區民田路購物公園地鐵站B出口144 號商鋪
Bantian: S207 block 29 phase 2 Vanke Bantian LongGang 龍崗阪田萬科城2區29棟S207 鋪(必勝客樓上)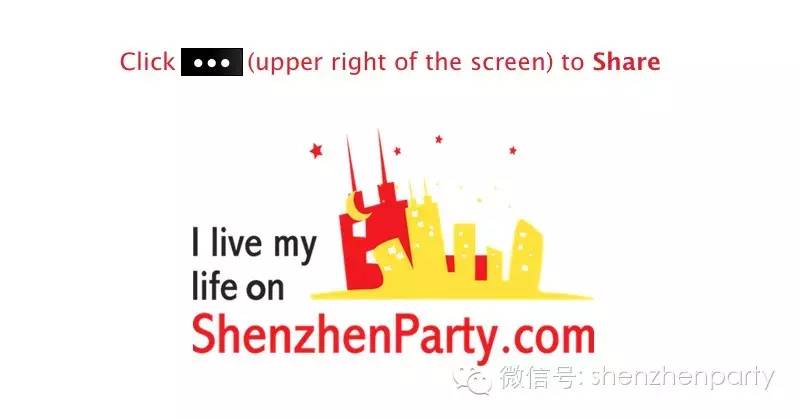 ---
Long-press the QR Code, tap "Extract QR Code" to Follow "shenzhenparty" on Wechat:
For more details, please click "Read More".